Last updated on March 9, 2022
When planning your first trip to the City of Love, there are a number of ultimate bucket list experiences to tick off – wind through the narrow alleys of Montmartre, enjoy French delicacies by the Eiffel Tower and, of course, admire fine art at the Louvre. An interesting fact is that the Louvre is not only the world's largest art museum – in 2019, it was also the most visited one with nearly 10 million visitors! Exploring a place of this stature comes with certain challenges. It's easy to get overwhelmed, especially as a first-time visitor. This is why I put together this little guide to help you avoid some common mistakes and ensure that your first visit to the Louvre is as stress-free as can be. Here's what you should know before you're off to say hi to the Mona Lisa…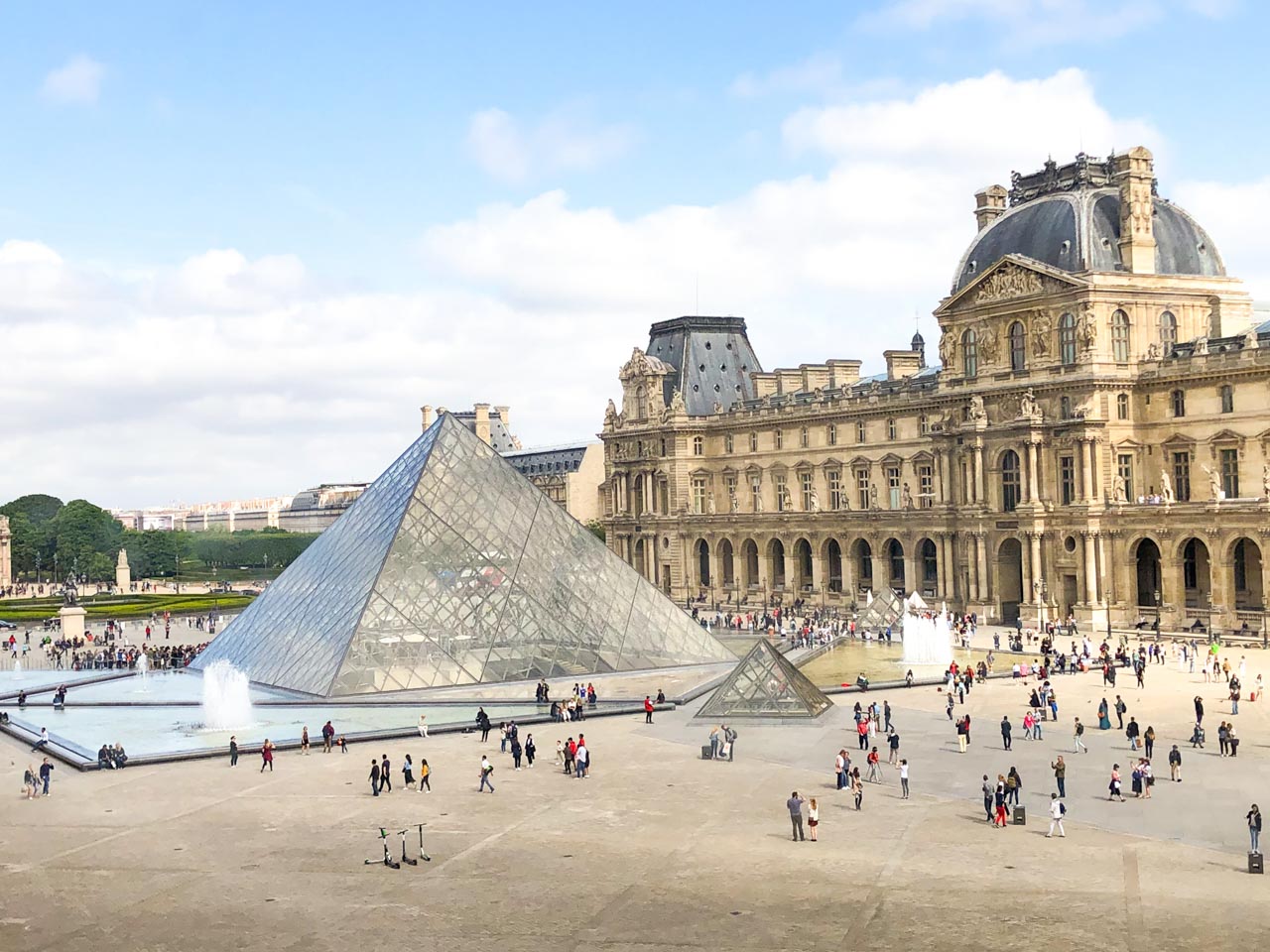 How much do tickets to the Louvre cost?
One of the best things about exploring Paris is how easily accessible its cultural venues are. Many of the city's museums are free on the first Sunday of the month, but if you can't schedule your trip around that time, don't worry! There are several other ways you can score free entry to the Louvre:
on the first Sunday of each month,
if you're under 18,
if you're a EEA (European Union + Norway, Iceland, and Liechtenstein) resident between 18 and 25 years old,
on Friday evenings between 6 and 9:45 PM, entry is free to everyone under the age of 26, regardless of their country of residence.
If you don't fall under any of these categories, you can purchase a ticket online or directly at the museum. However, all tickets purchased online guarantee quick entry to the Louvre in under 30 minutes!
As I visited Paris a few months before my 26th birthday, I wanted to jump on the free ticket offer while I still could. This brings us to the next part…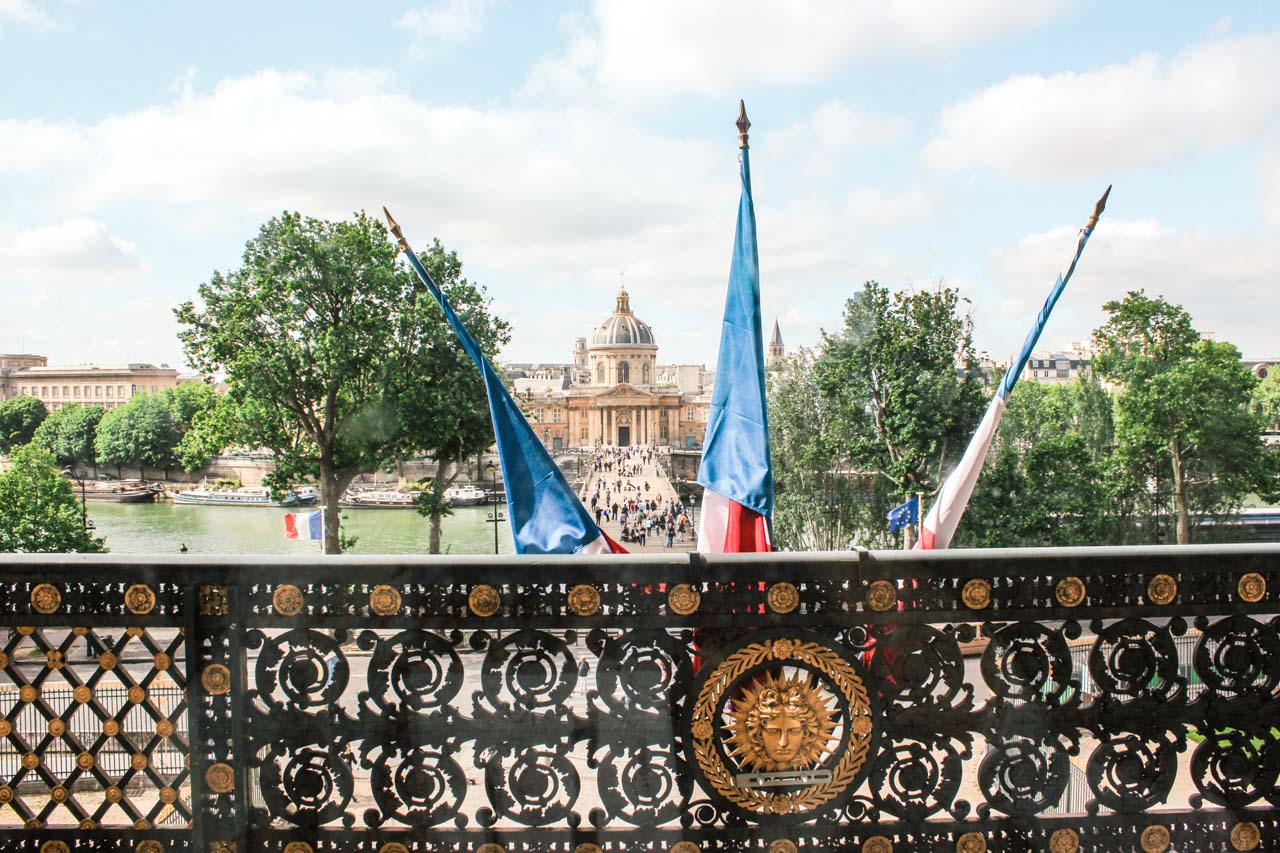 Do you have to wait to enter the Louvre?
The only downside of getting free entry is that you cannot pre-book a ticket on the Louvre Museum's website. Instead, you have to get to the Louvre way before 9 AM in order to secure your spot. Let me tell you – the queue is no joke! I got there at least 30 minutes before the doors opened, and there were at least a hundred people in front of me. I felt momentary relief when I spotted a sign saying that people entitled to free entry could skip the queue. However, when I asked the guard about it, he just shrugged it off, so I had to meekly return to my spot in the back. You need to ask yourself the question whether the savings are worth the hassle. As tempting as extra champagne money sounds, looking back, I'd definitely consider paying full price just to avoid the madness!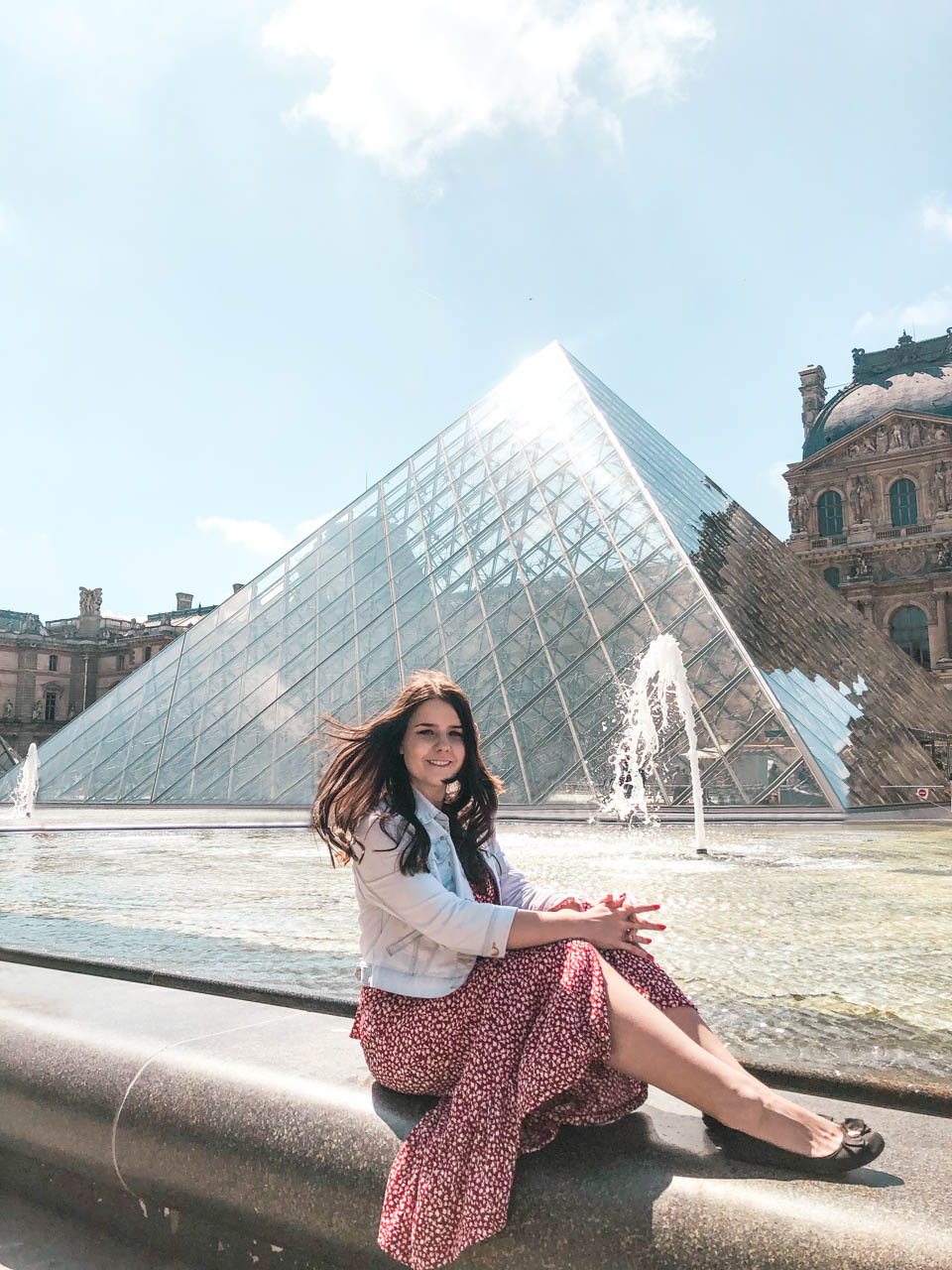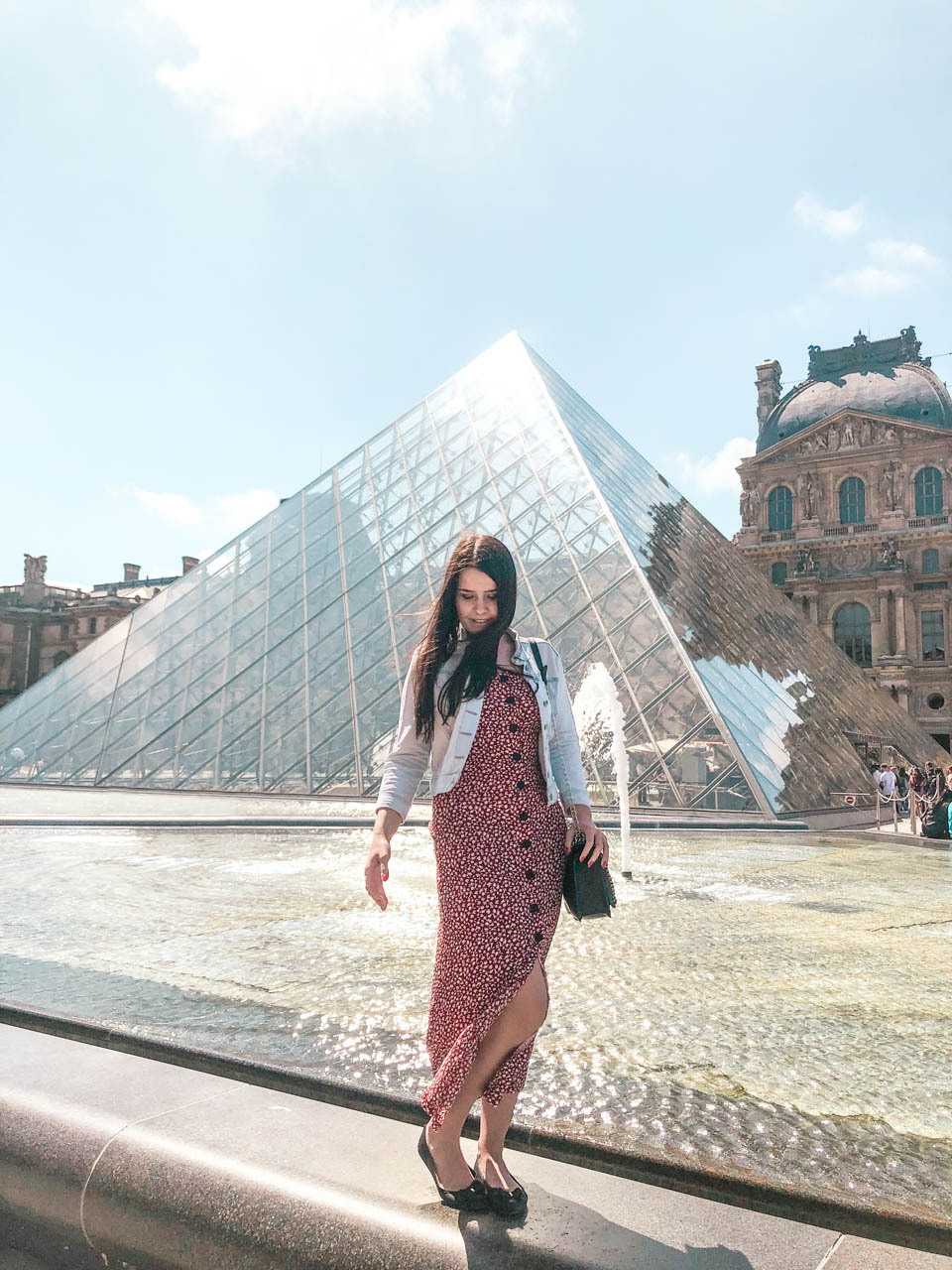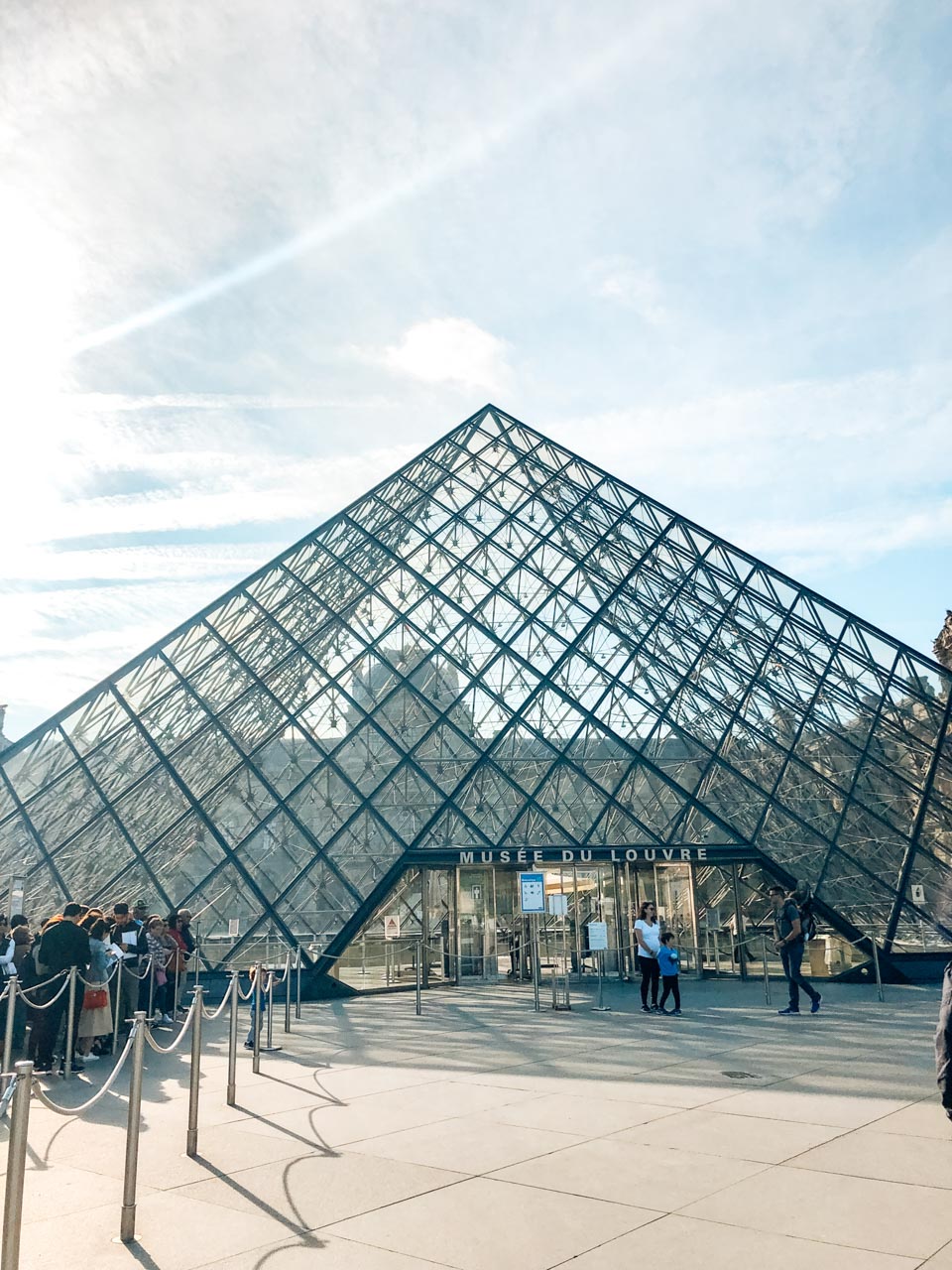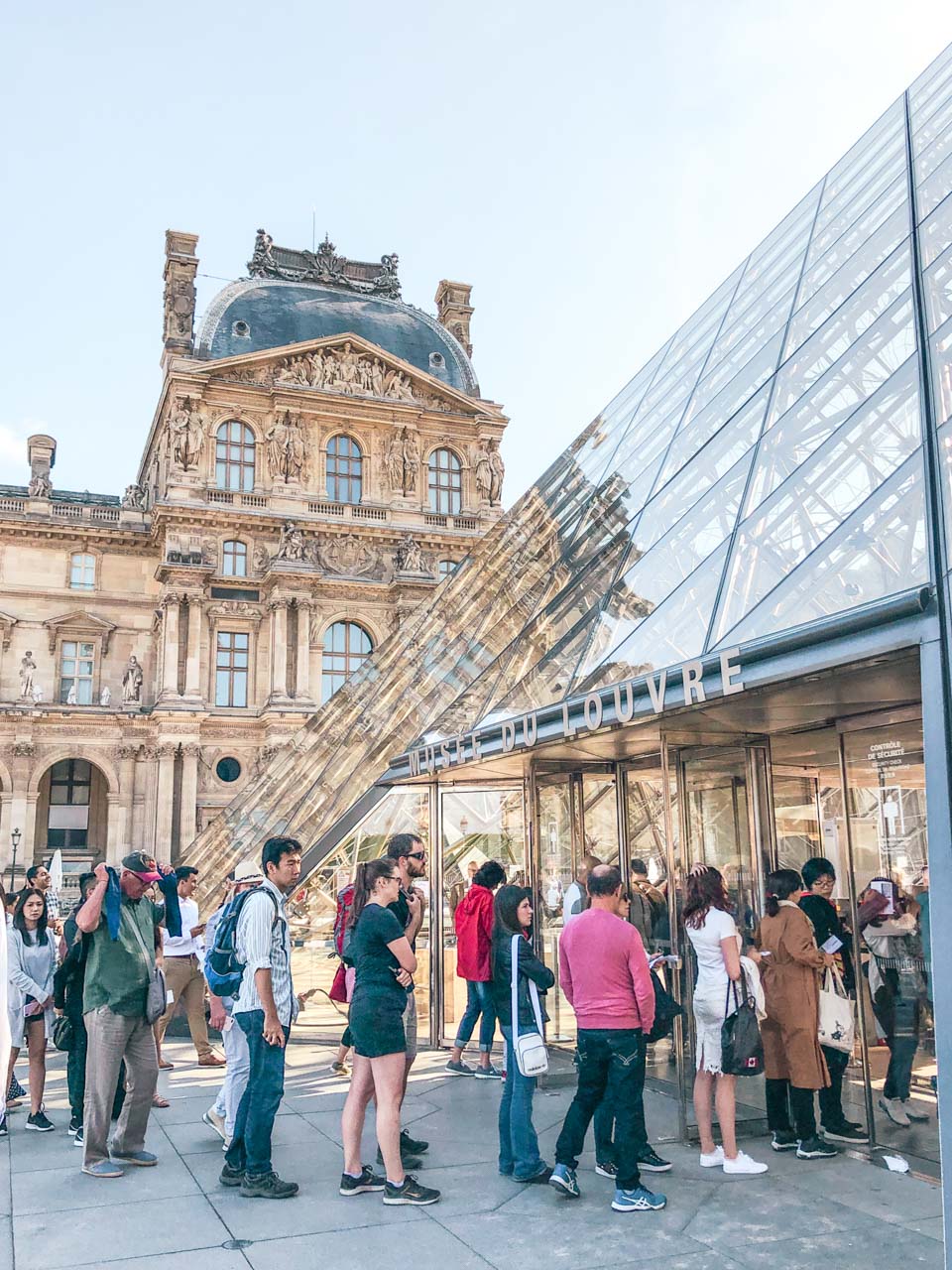 What can you find inside the Louvre?
Once you finally make it inside the museum, your inner art lover will be in for a real treat! There are approximately 35,000 exhibits dating back to the prehistoric times – with some of the artworks being over 7 thousand years old! One of the main mistakes you can make as a first-timer is trying to cram as much as possible into one visit. If we do some quick math, it turns out it'd take nearly a month to spend just one minute looking at each item on display. Do you see why there's no use beating yourself up over not being able to do it in a day?
The exhibits are spread over 4 floors with a massive total area of over 73,000 square meters. If you find yourself surrounded by Italian renaissance paintings as you're scrambling around in search of the Code of Hammurabi, know that you're not alone. Even if you navigate the museum with a free map, getting lost is an inherent part of the Louvre experience. As a matter of fact, it took me 30 minutes just to find the exit because even some of the museum's employees couldn't point me in its direction! You need to go in with a clear plan of action, a positive mindset, and just take it easy!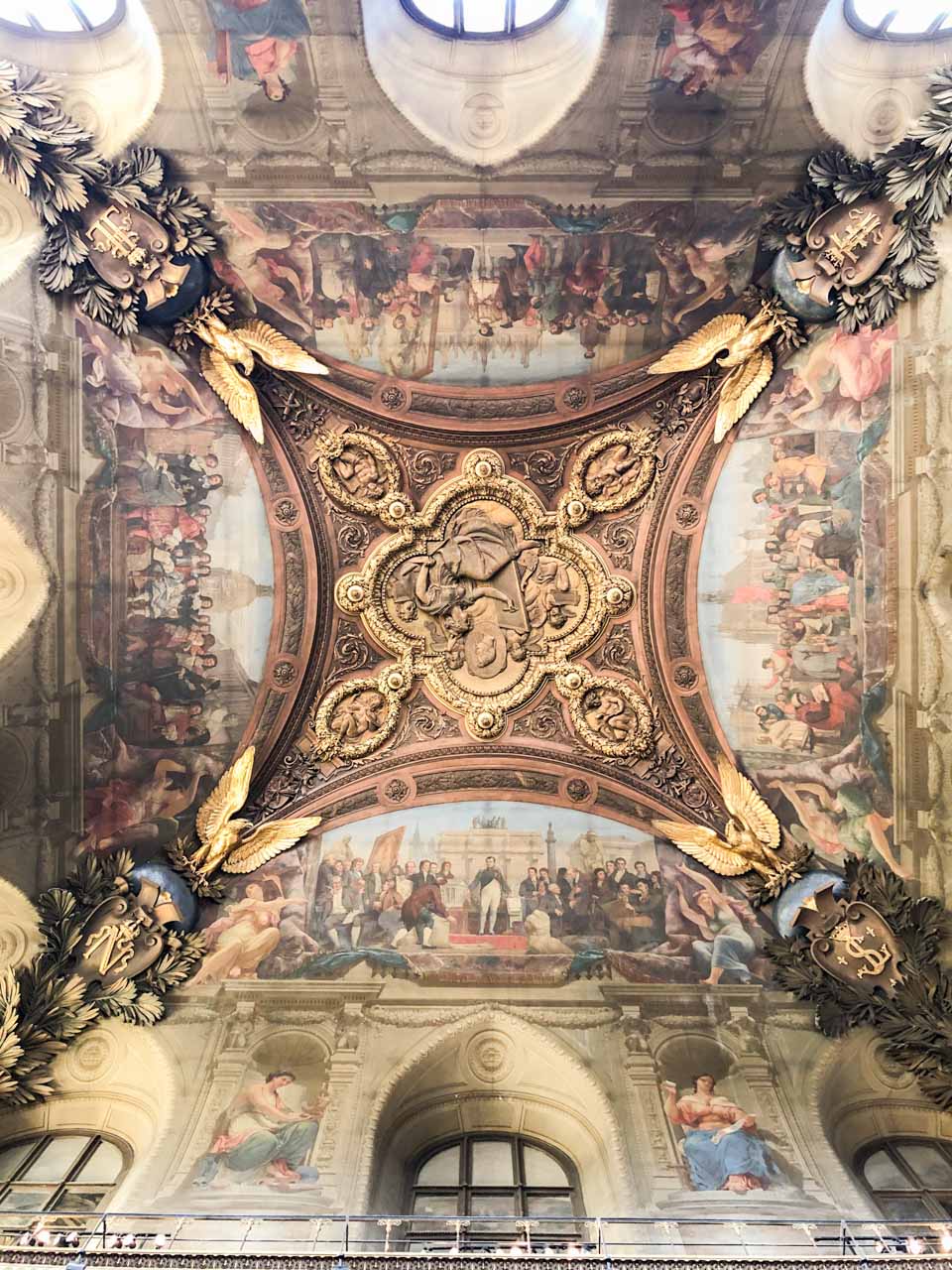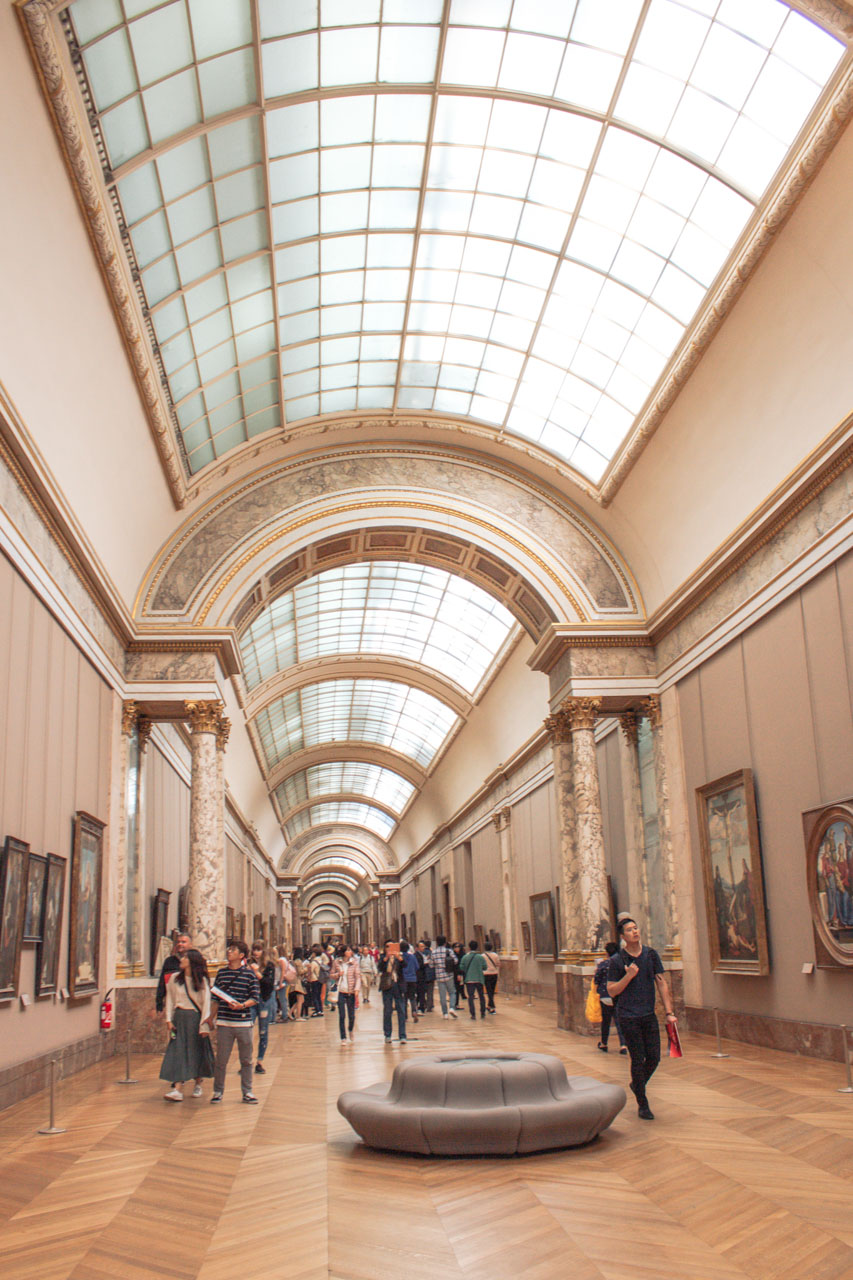 The Louvre Museum's collection
The Museum's collection is divided into eight main curatorial departments housing various sculptures, paintings, drawings, and archeological objects. The most famous artworks on display include the Winged Victory of Samothrace, the Venus de Milo, Liberty Leading the People and, of course, the Mona Lisa! Inside the Galerie d'Apollon, all 23 remaining pieces of the French Crown Jewels are exhibited. Sadly, the gallery was closed for renovation when I visited, but it has since been reopened. Among the most significant pieces presented in the Galerie d'Apollon are the 13th-century coronation sword of the French kings, the crowns belonging to Louis XV and Napoleon, as well as one of the purest diamonds to have ever been created!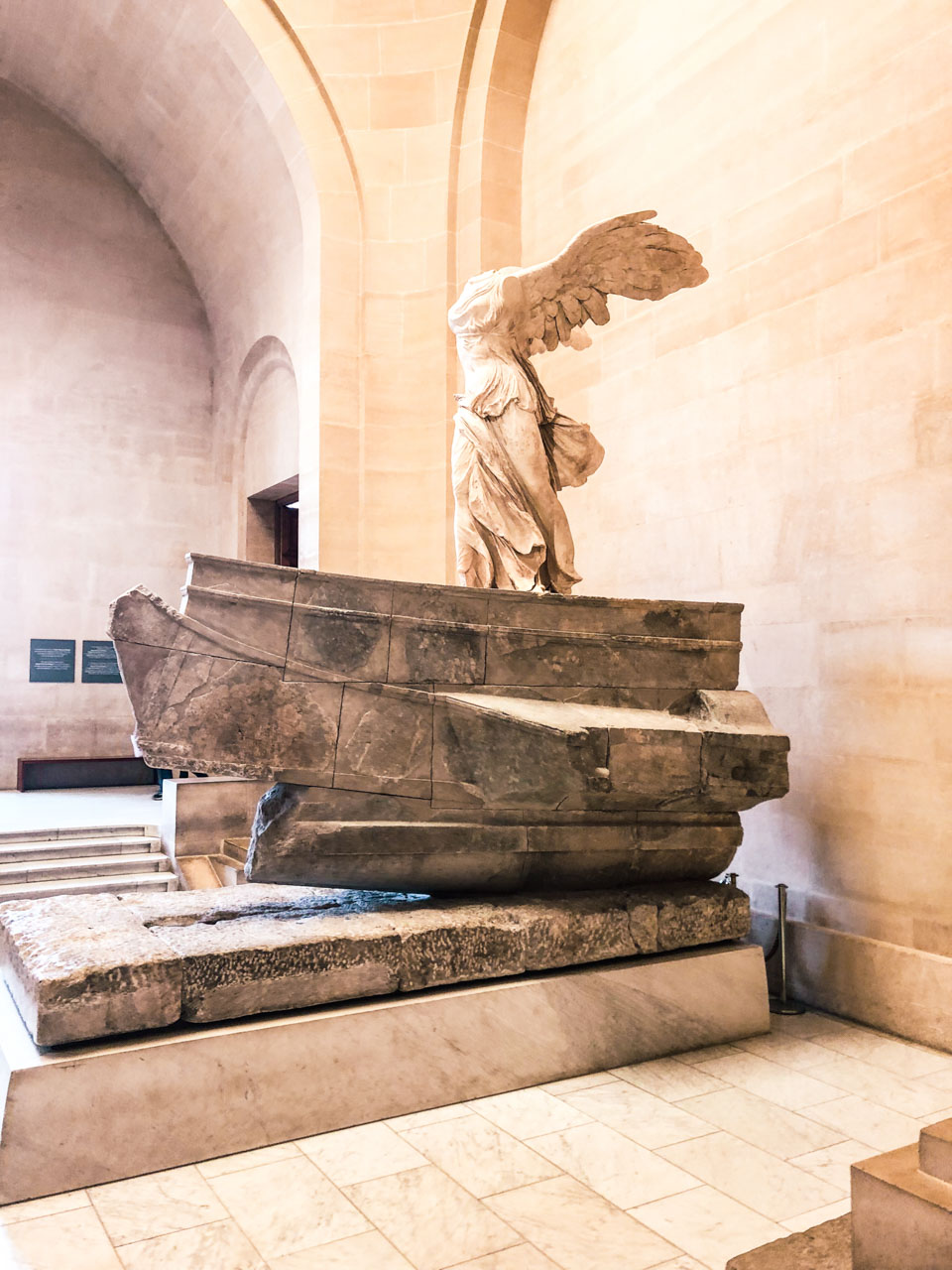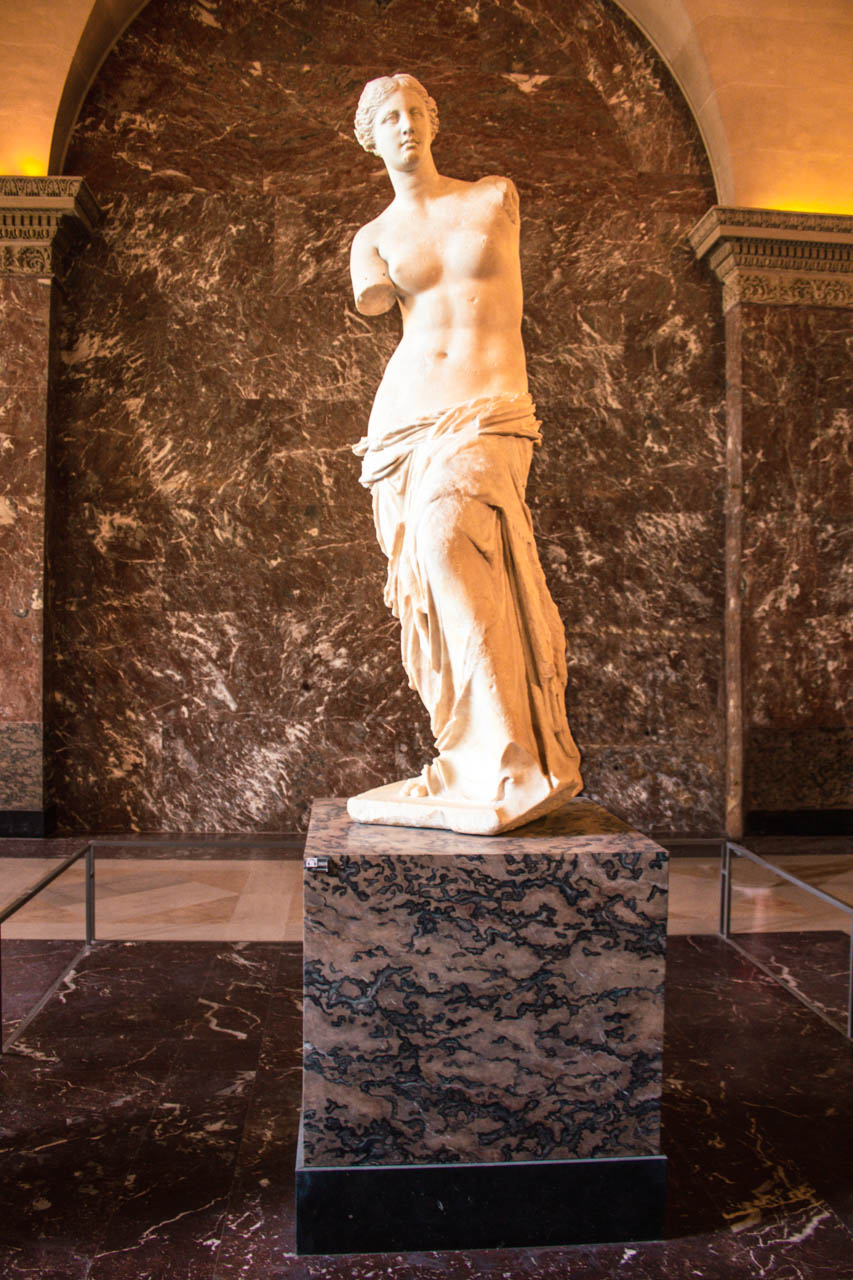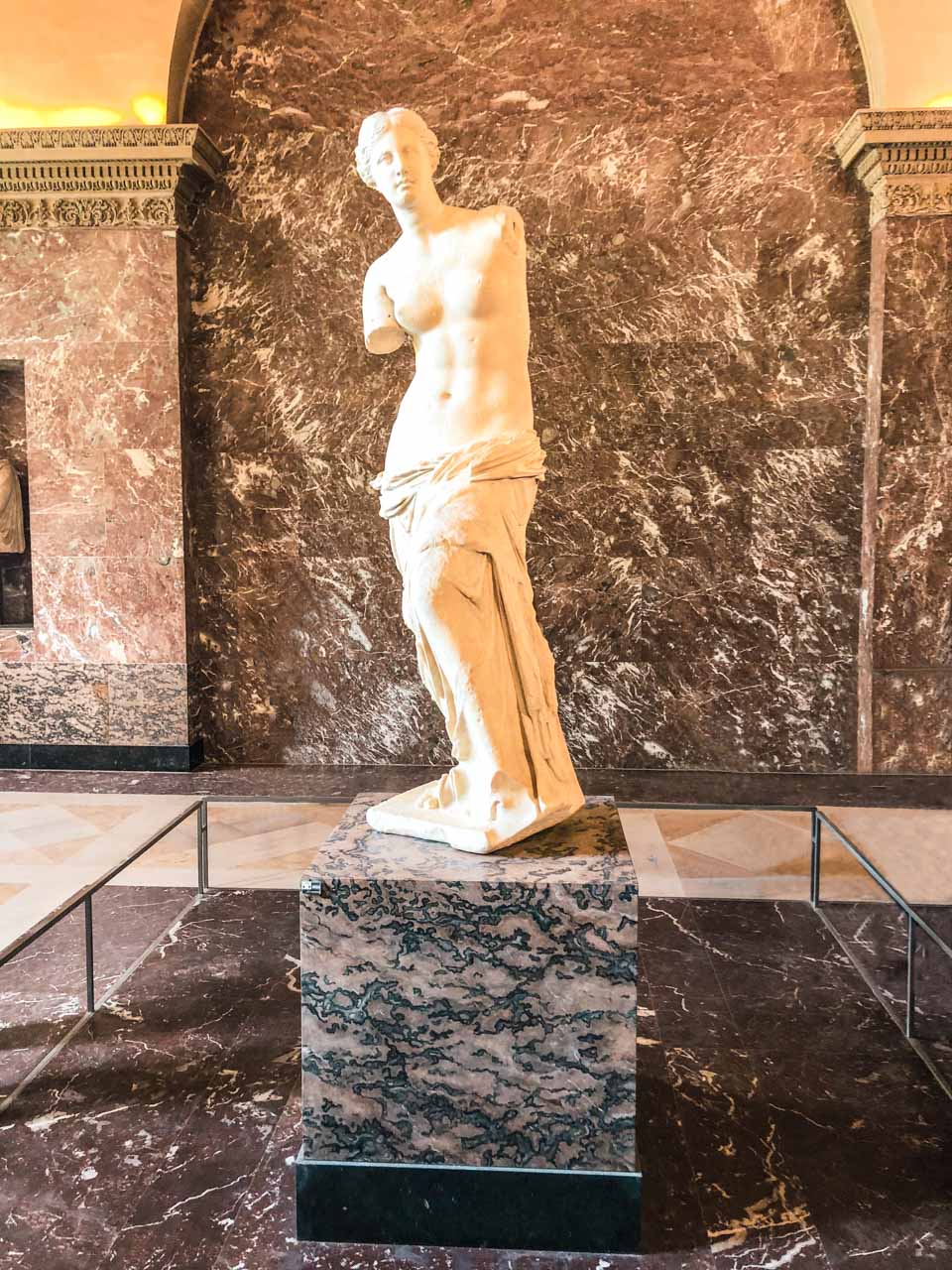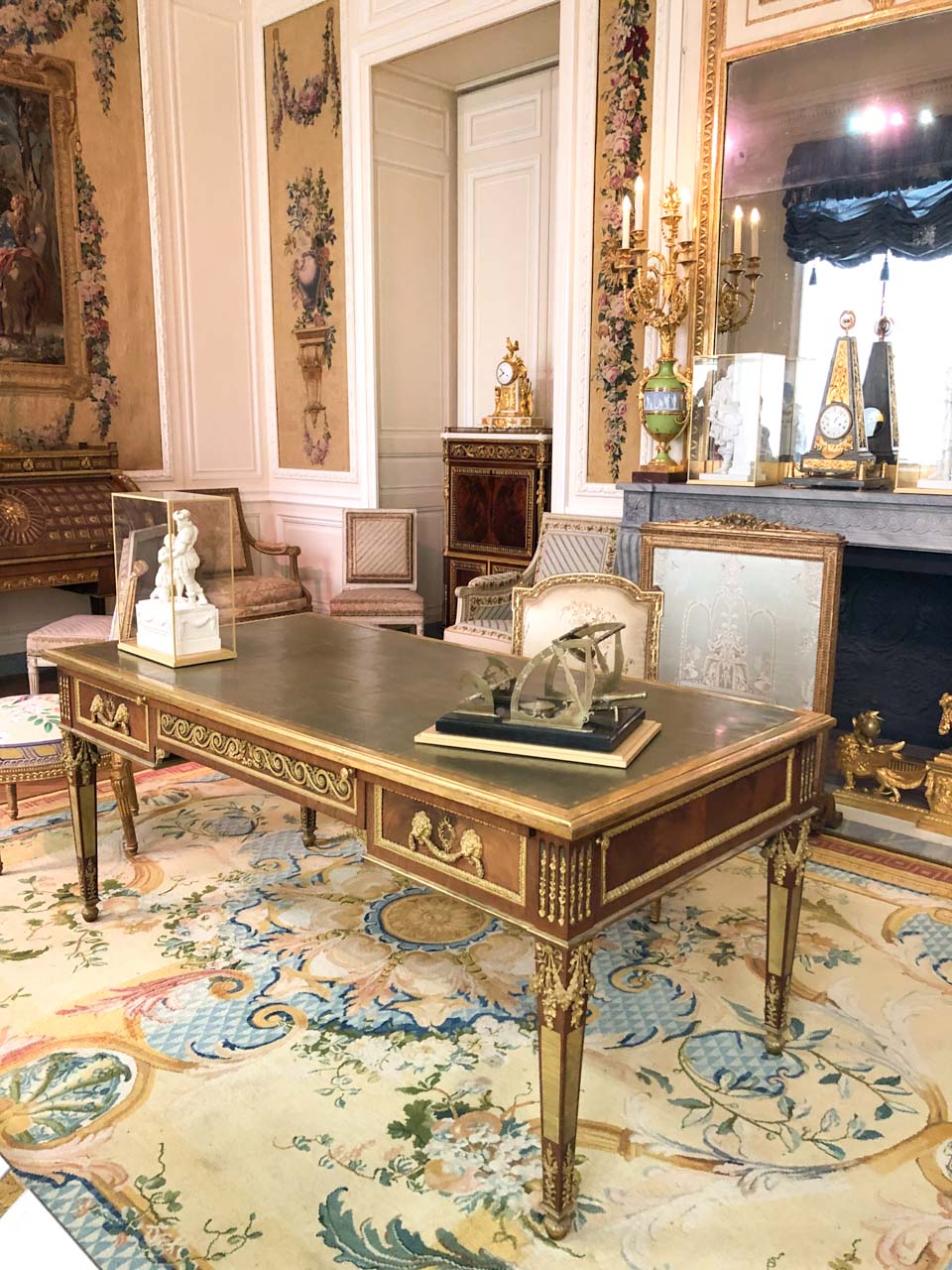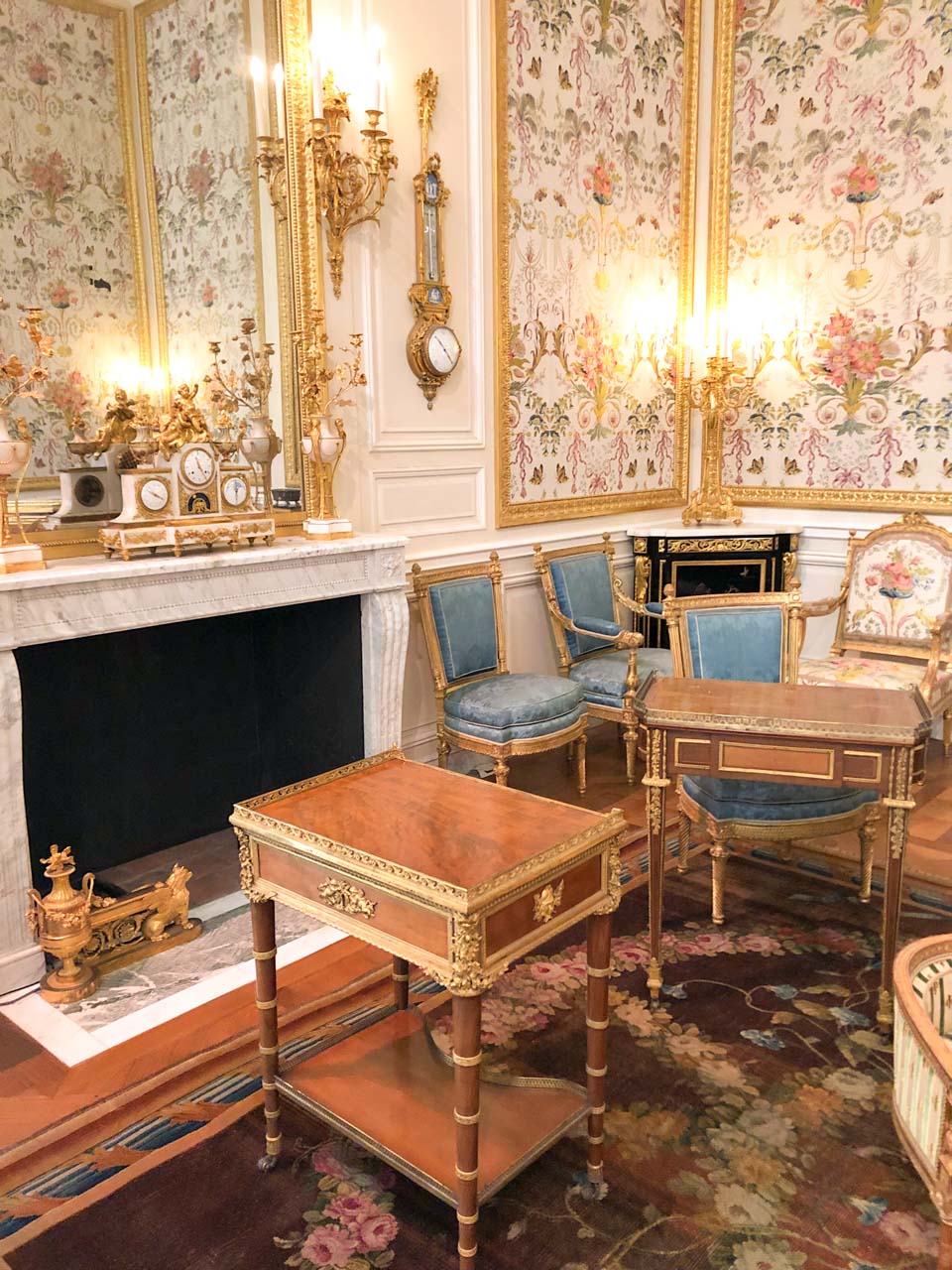 Speaking of royalty, did you know that the Museum was originally built as a castle? It used to serve as the primary residence of the French kings until Louis XIV chose to depart for the Palace of Versailles. It was then used to display the royal collection, until it finally opened to the public as a museum back in 1793.
The Museum's collection significantly expanded under the Second French Empire. Perhaps the most imposing example of decorative art from that period are the Napoleon III Apartments located in the Richelieu wing. They used to be occupied by the Emperor and his wife, Empress Eugenie. The lavish interiors of the grand salon and the state dining room, embellished with ceiling paintings and exquisite fabrics, perfectly encapsulate the opulence of that time. The apartments were the last exhibit I saw before slowly making my way towards the exit. All I have to say is – what a grand way to top off my visit! With gold dripping from every corner, it was truly a feast for the eyes and definitely my favourite part of the Louvre!
Ever heard of the term 'Paris syndrome'…?
If you could go somewhere you've never been, what would be your first choice? Maybe it's been a lifelong dream of yours to visit, or maybe the idea started taking shape sometime down the line and you haven't been able to shake it ever since? Whichever category you fall under, if you're anything like me, you've likely been preparing for months, if not years to come. You've devoured different types of content, studied travel guides, and made up various scenarios of what it will be like once you reach your destination. Then, the day finally comes. You step off the plane ready to roam the streets… only to discover it's nothing like what you had envisioned!
There's an official name for this psychological condition – Paris syndrome. It was first observed among Japanese tourists coming to Paris who experienced a severe case of disappointment and homesickness when reality didn't live up to their romanticised version of the city. It's often accompanied by a range of symptoms that include delusional states, anxiety, dizziness, or even tachycardia!
It's safe to say most travellers can name at least one place or experience they found overhyped. I'm definitely the type of person who tries to focus on the positives in every place I visit and lets any negative aspects fall by the wayside. Still, even I have to mention the most underwhelming part of visiting the Louvre, which is undeniably…
Seeing the Mona Lisa in person
…the main reason most people visit the Louvre in the first place – to catch a glimpse of the most enigmatic smile in the world! What many Instagrammers and travel bloggers don't show you, though, is that the painting's level of cultural influence and size do not go hand in hand. You'd be mistaken to look for a huge floor-to-ceiling masterpiece occupying the focal point of the room. Instead, she's subdued and rather unimposing with her dimensions of just 77 cm × 53 cm. You don't even notice the finer details until you get close enough. That is, if you manage to make your way through a crowd of smartphones and selfie sticks!
Expectations…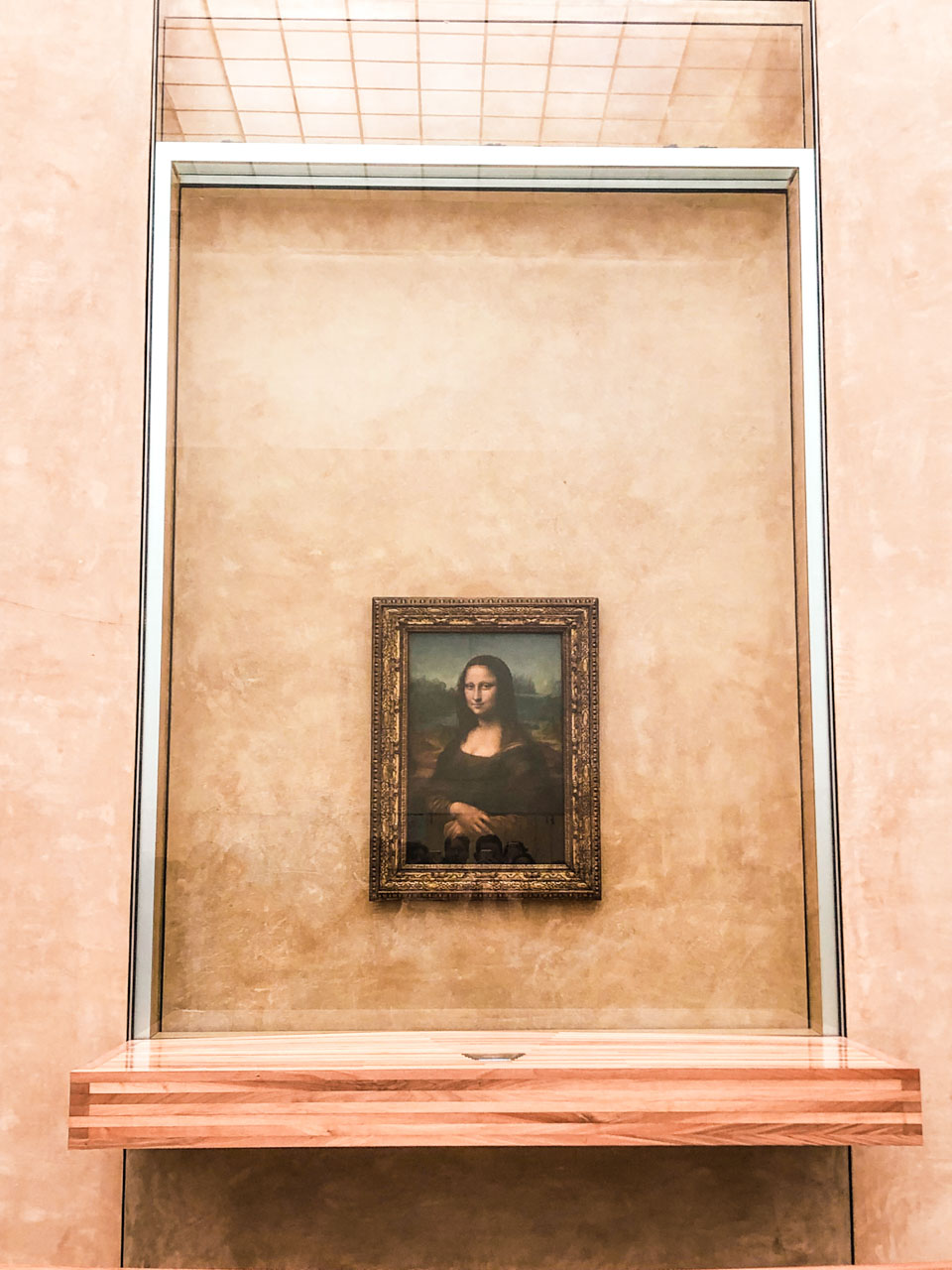 …vs reality!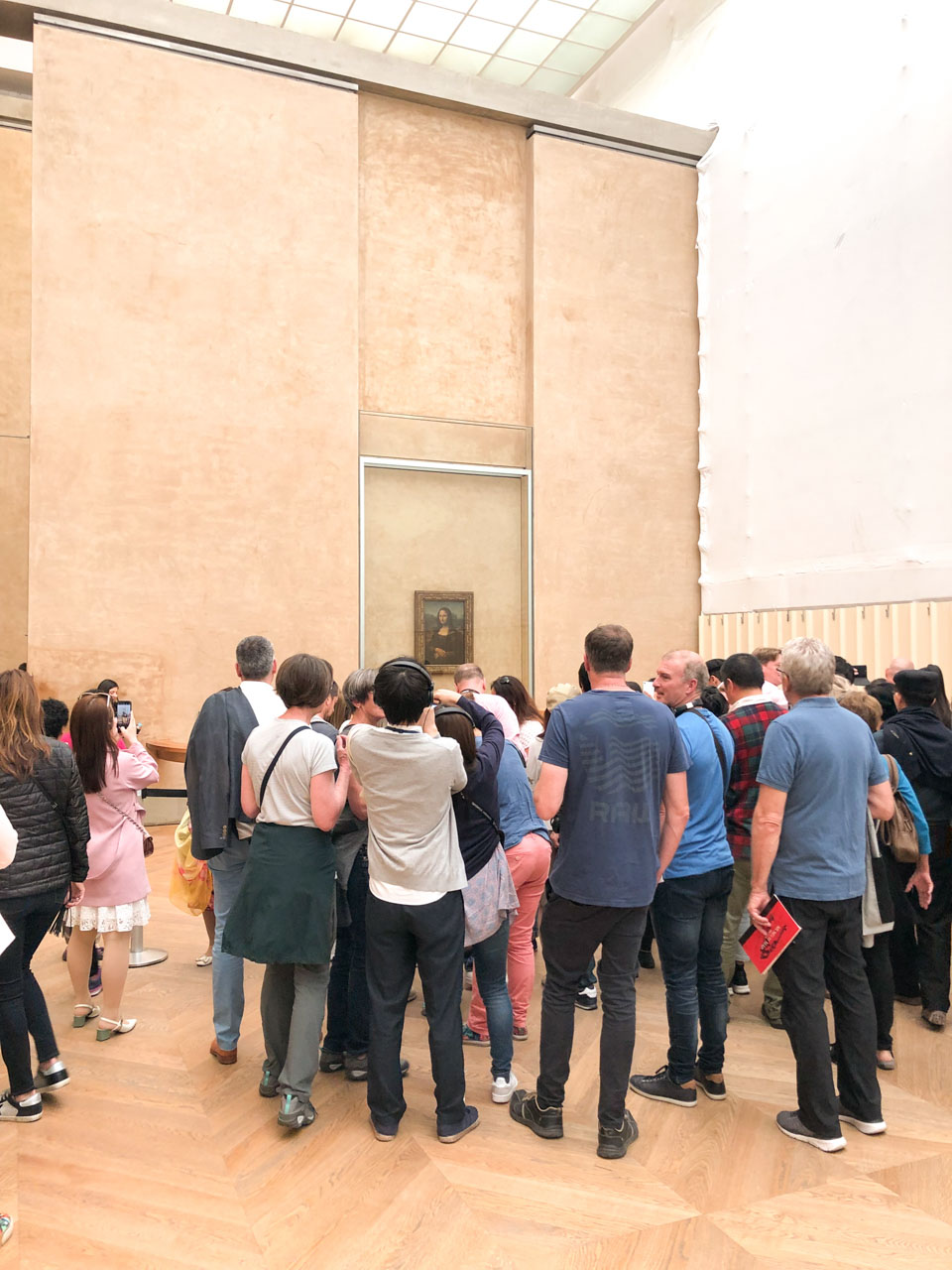 There were dozens of people swarming around the room, all wanting to get in the best spot to take photos. Once they've snapped their selfies, they move on, only to be replaced by another group of tourists right away. To the untrained eye, the Mona Lisa might pale in comparison with the other artworks on display at The Louvre. The crowds don't do La Gioconda any justice, making her seem even smaller. Still, there's something utterly captivating about standing face to face with something you'd previously only seen in the textbooks. Many seem to agree, as the Mona Lisa effect is unquestionably going strong. When she was absent from the Louvre's walls for three months, it cost the museum approximately €228,000 each day!
Well, now that you know what to expect, there might be one final burning question on your mind…
Is the Louvre worth visiting?
Let me start by saying that while I love a good museum, I'm not an art connaisseur who could contemplate art for hours on end. Still, the Louvre was without a doubt one of the most spectacular art galleries I've ever been to! Whenever I visit a museum, I skim over the map first and pick the sections I'm most interested in seeing. In the case of the Louvre, it was incredibly hard for me to narrow down my choices. Although I'd made a mental list, every couple of minutes I would turn my attention to a different wing, wondering if I could somehow cram it into my visit too…
Unfortunately, many of the exhibits I shortlisted were on two opposite sides of the museum complex. I've lost count of how many times I got lost in its maze and ended up walking in circles! I would initially laugh it off, but it did get slightly frustrating by the end.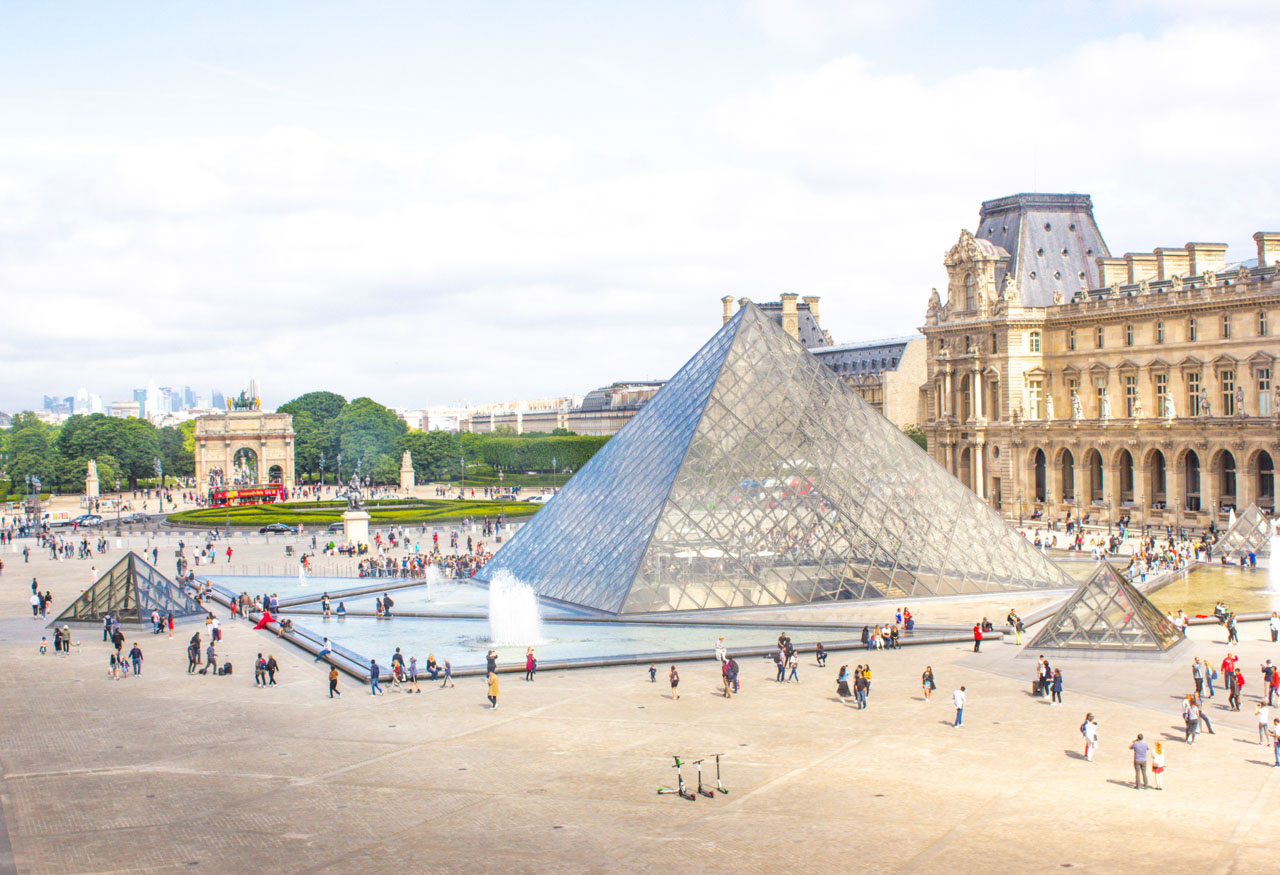 Another thing that cast a shadow over my experience were the omnipresent masses. After a while, beating the crowds in most rooms can genuinely wear you out. Don't let it discourage you though – I personally believe the Louvre is more than worth the hassle! Just allocate some extra time for this, savour the experience, and leave some sections for another visit. Sadly, a second Paris trip isn't on the cards for me in the coming months. However, I have a feeling 2021 might offer visitors the much-coveted opportunity to look around the Louvre in peace, so you might want to get right on it…
---
What's the most exceptional museum you've ever been to and why? If you were to visit the Louvre, what exhibits or sections would be your top choice?