I vividly remember the day the Dean called me into her office at the beginning of 2017. If you read the post where I listed 15 facts about myself, you may remember that I graduated at the top of my year… twice. One of the rewards was the opportunity to participate in a summer school programme in Beijing, China. It was my first time travelling to Asia, so I tried to come prepared for every possibility. During my three weeks in the Chinese capital, I think I got to know the city fairly well. Having said that, here's my selection of the best things to do and places to see in Beijing!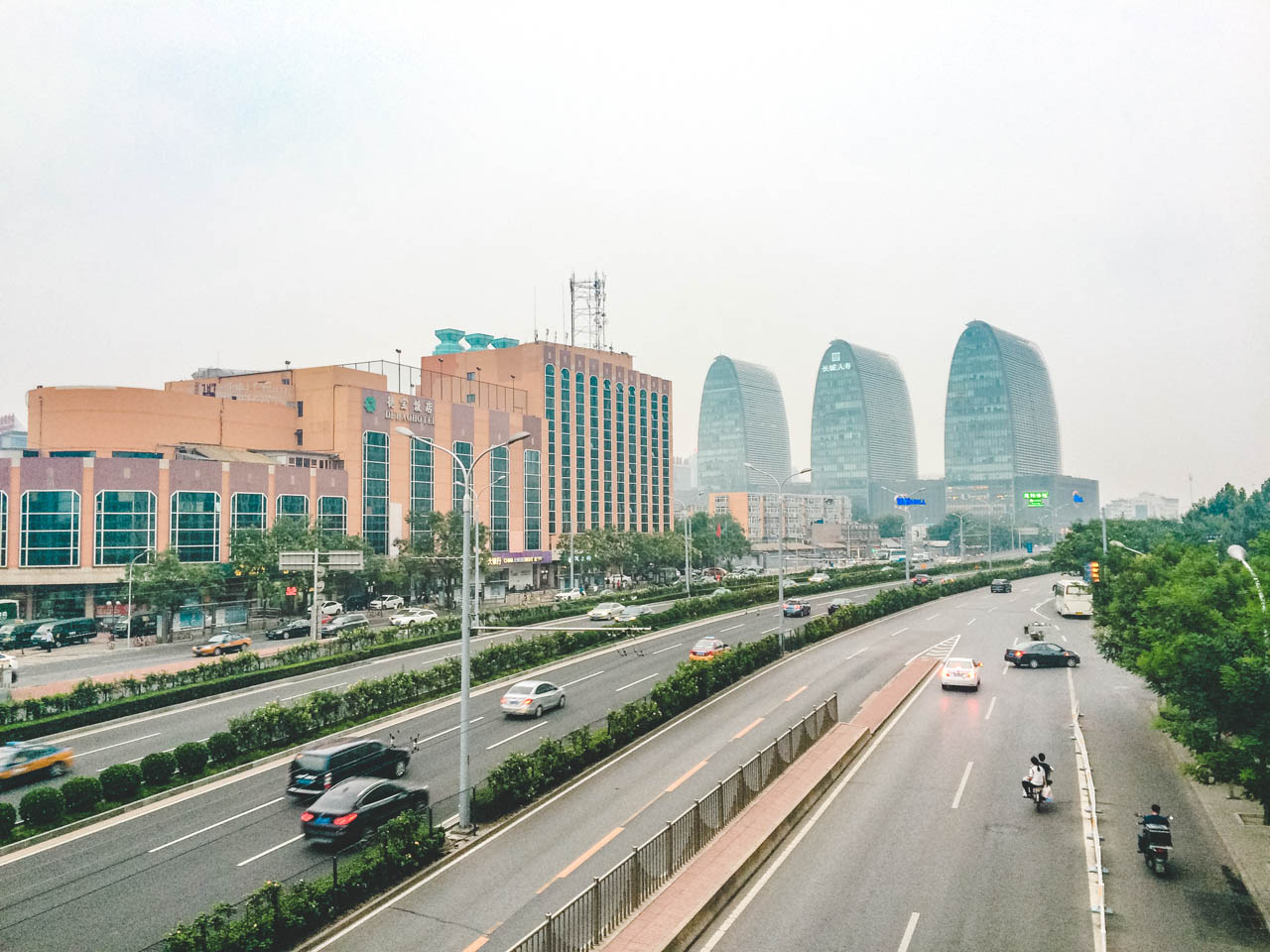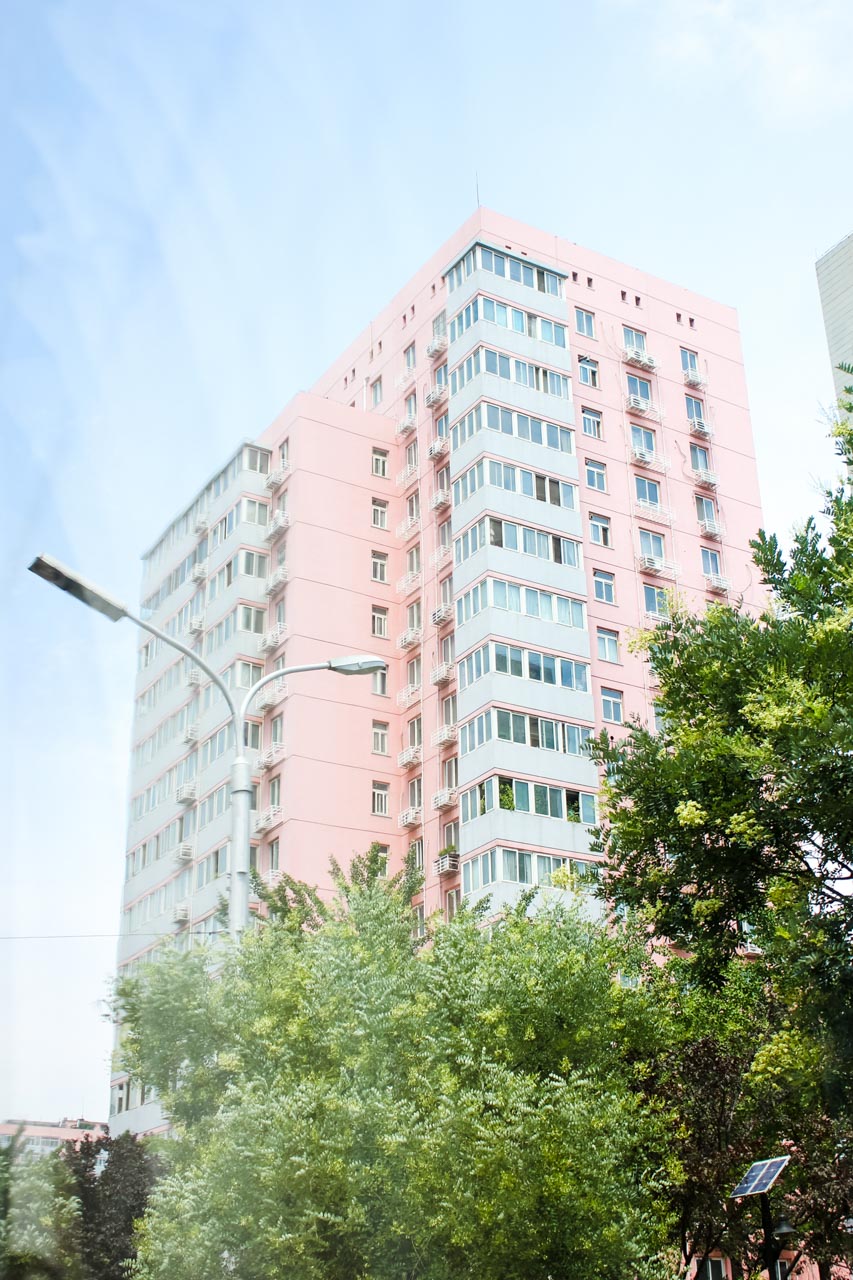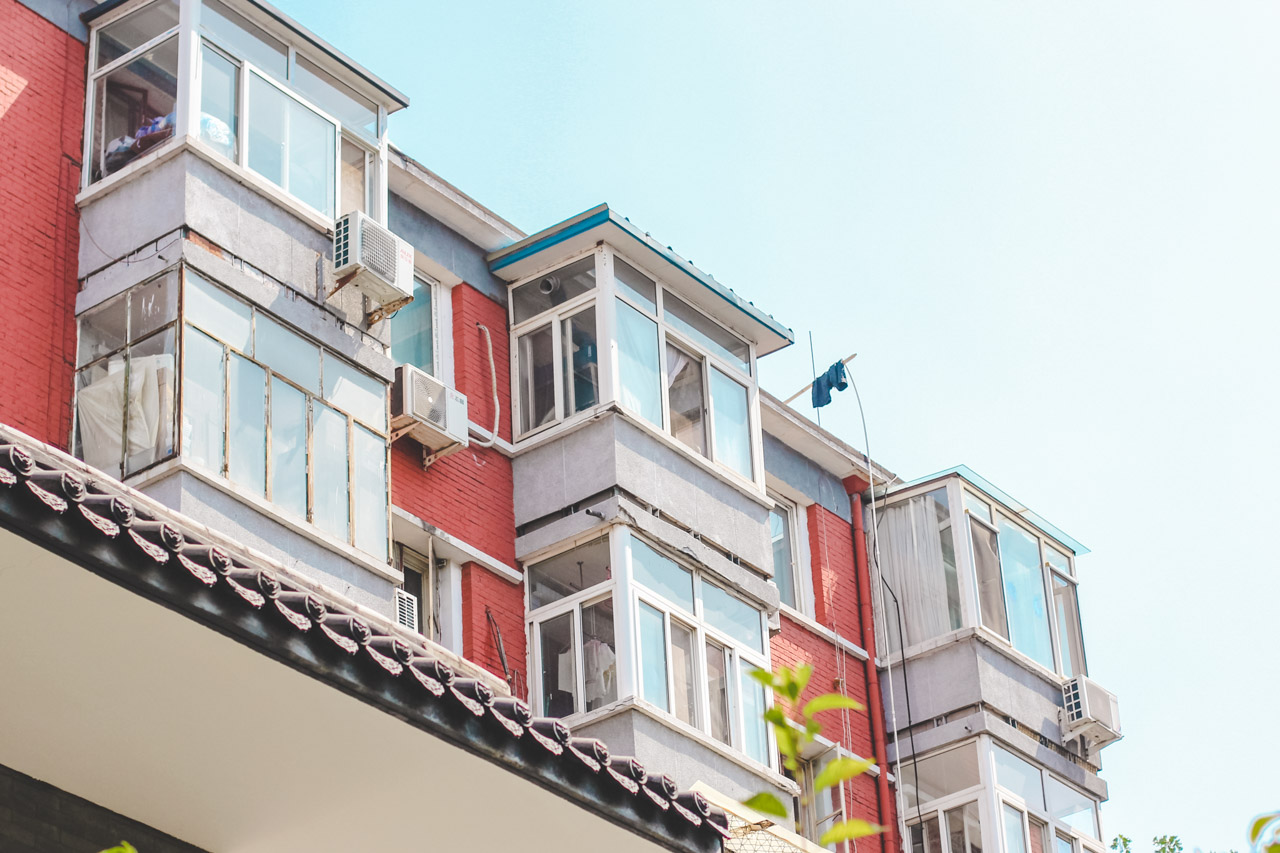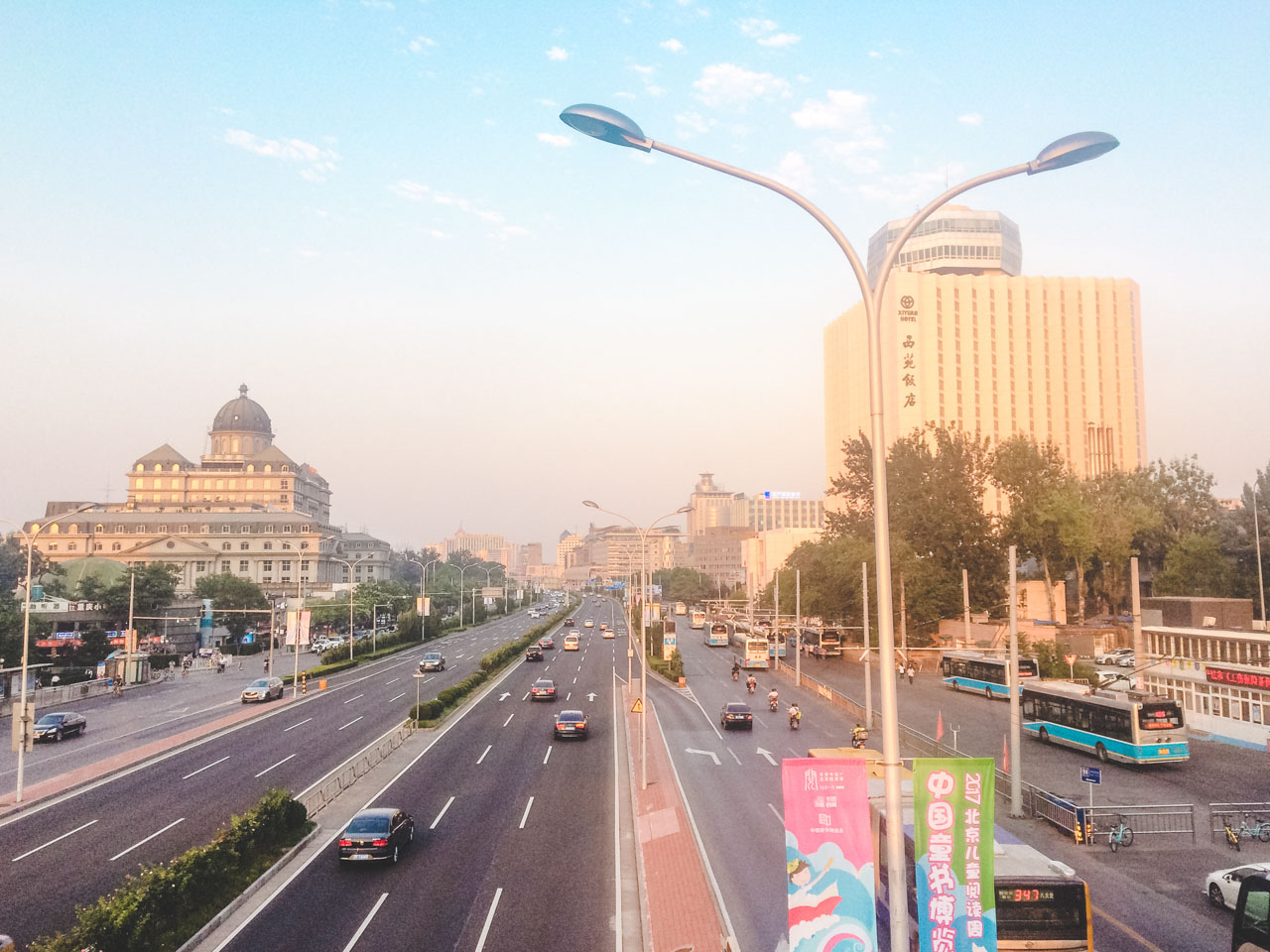 Where we stayed in Beijing
Beijing Heyuan International Youth Hostel
For the duration of the summer school programme, we stayed in the international student dorms of the China Youth University of Political Studies. However, we decided to prolong our stay to explore Beijing on our own.
We chose to spend 5 nights in a private family room at Beijing Heyuan International Youth Hostel. It cost 2,140 yuan (around £260) between the three of us, which was a really great value for money considering the hostel's amenities.
There was a common room where we could play billiards or socialise, as well as a stunning Asian-style patio with blooming trees, perfect for a moment of relaxation. Our hostel was within walking distance from the Jishuitan underground station, so we could easily move around the city.
Right around the corner, there was also the best Asian restaurant we've been to during our time in China (Meiming'er Fried Plain Bun – Xiaoxitian Branch). We definitely provided some daily entertainment to the staff, as we awkwardly smiled and pointed at menu items. Their mouth-wateringly delicious custard buns and egg fried rice haunt me to this day – it's worth returning to the capital for these alone! All in all, I would definitely recommend it to anyone travelling to Beijing on a budget!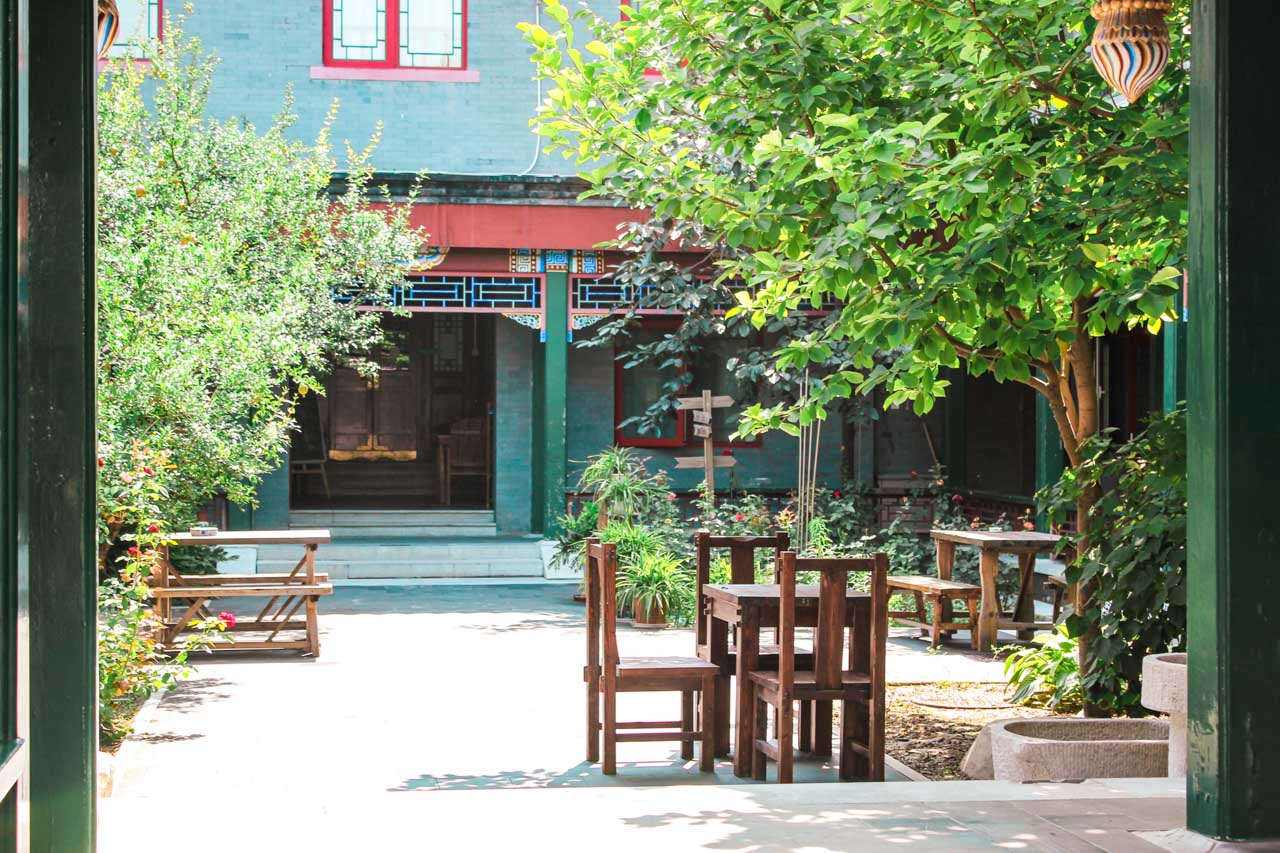 Air quality in Beijing – is it really this bad?
If you're travelling to China, I understand you may be worrying about the problems with air quality. It was definitely one of the top issues on my mind too, especially considering we were going to be there all throughout July. I should preface this by saying we didn't take any extra precautions, such as purchasing face masks. We thought we would just observe the situation and think on our feet if necessary.
After spending three weeks in Beijing, I have to admit the smog there is no joke. The situation has apparently been improving since the city adapted more intensive measures back in 2013, but the air pollution problem is still serious. There was one day when I could barely see a skyscraper on the horizon. It also affected my Great Wall experience, as the views were… well, let's just say they were different than what I'd expected or seen in various photos online. However, neither I nor any of my friends experienced breathing problems or anything of the kind.
I also have a little fun story for you… During our visit at the Beijing Foreign Studies University, we met a lovely Chinese girl who actually studied Polish there. We started chatting and she told us all about her trip to Poland. When asked about how she liked various Polish cities, she said she didn't like Kraków very much because there was too much smog for her liking… I guess it all really depends on which side of the fence you are standing, doesn't it?
Getting around Beijing
When we explored Beijing on our own, we mostly did it on foot or used the city's extensive public transportation system.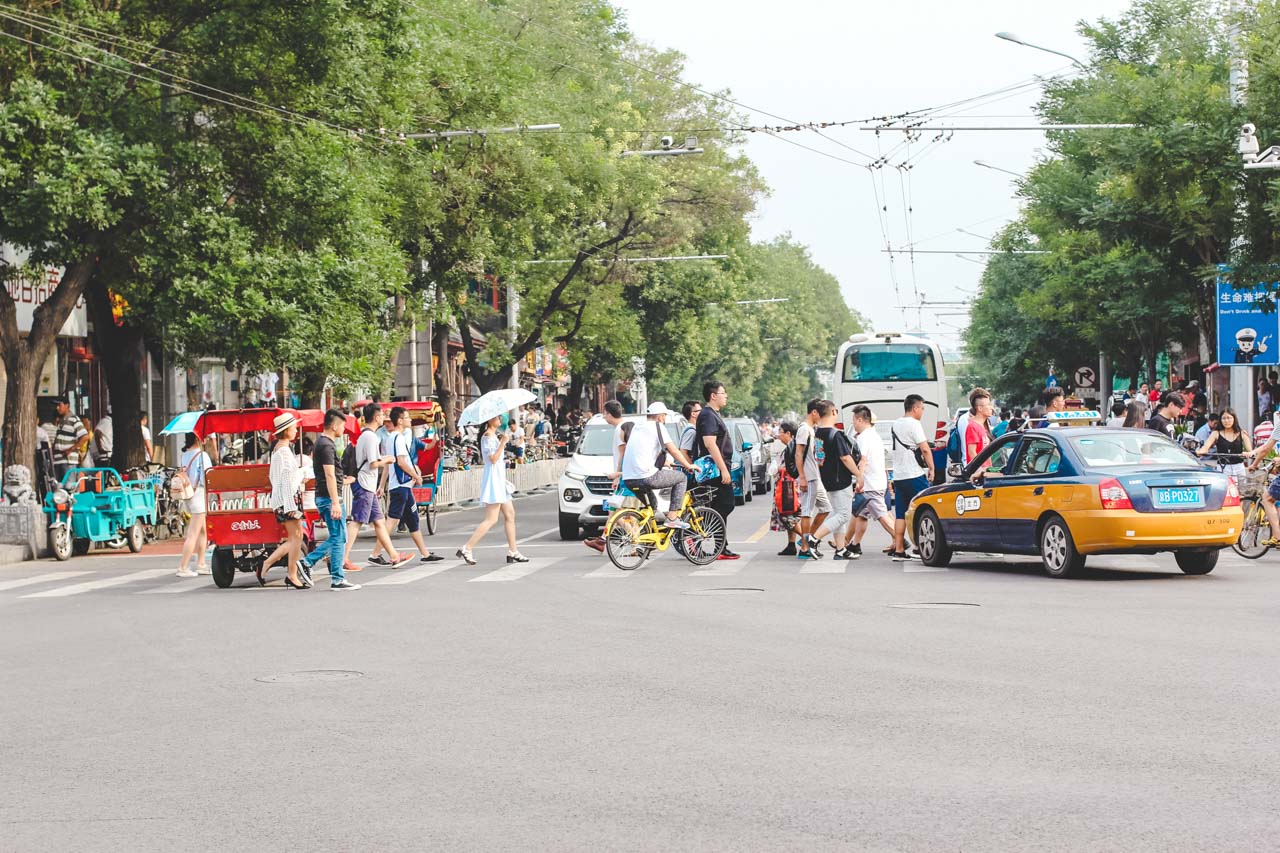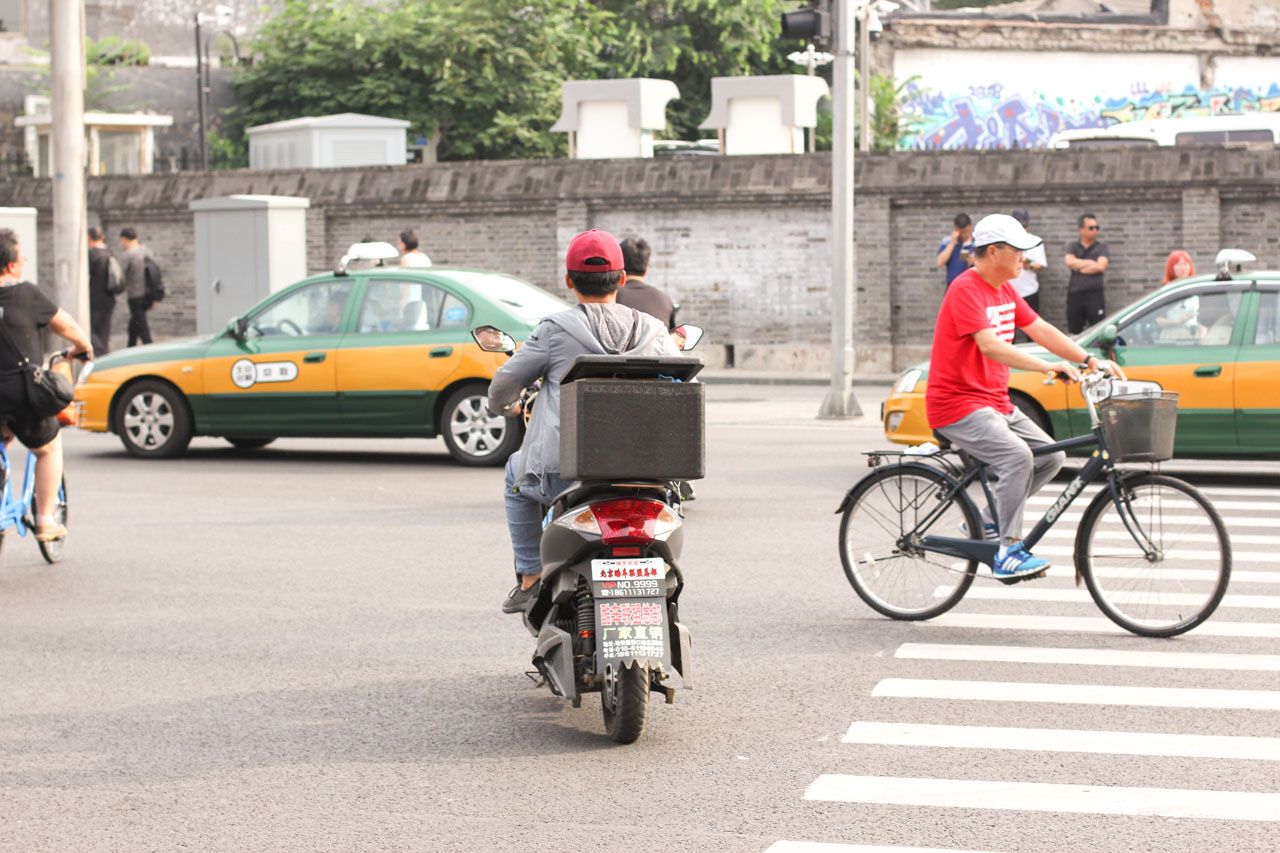 Beijing Subway
The Beijing underground network is currently the second-largest in the world, with distance-based fares. At the moment, this amount ranges between 3 yuan for the shortest distance on one line and 10 yuan for the longest distance (up to 112 kilometres!), with the exception of the Airport Express lines.
The line linking the Beijing Capital International Airport with the Dongzhimen Station currently has a fixed fare of ¥25. The newly-launched line running between Caoqiao and the Beijing Daxing International Airport is the only line to have class-based fares. At the time of writing, these range between ¥10 and ¥35 in ordinary class, and are fixed at ¥50 in first class. You can also purchase unlimited ride tickets if you know you will be doing lots of travelling.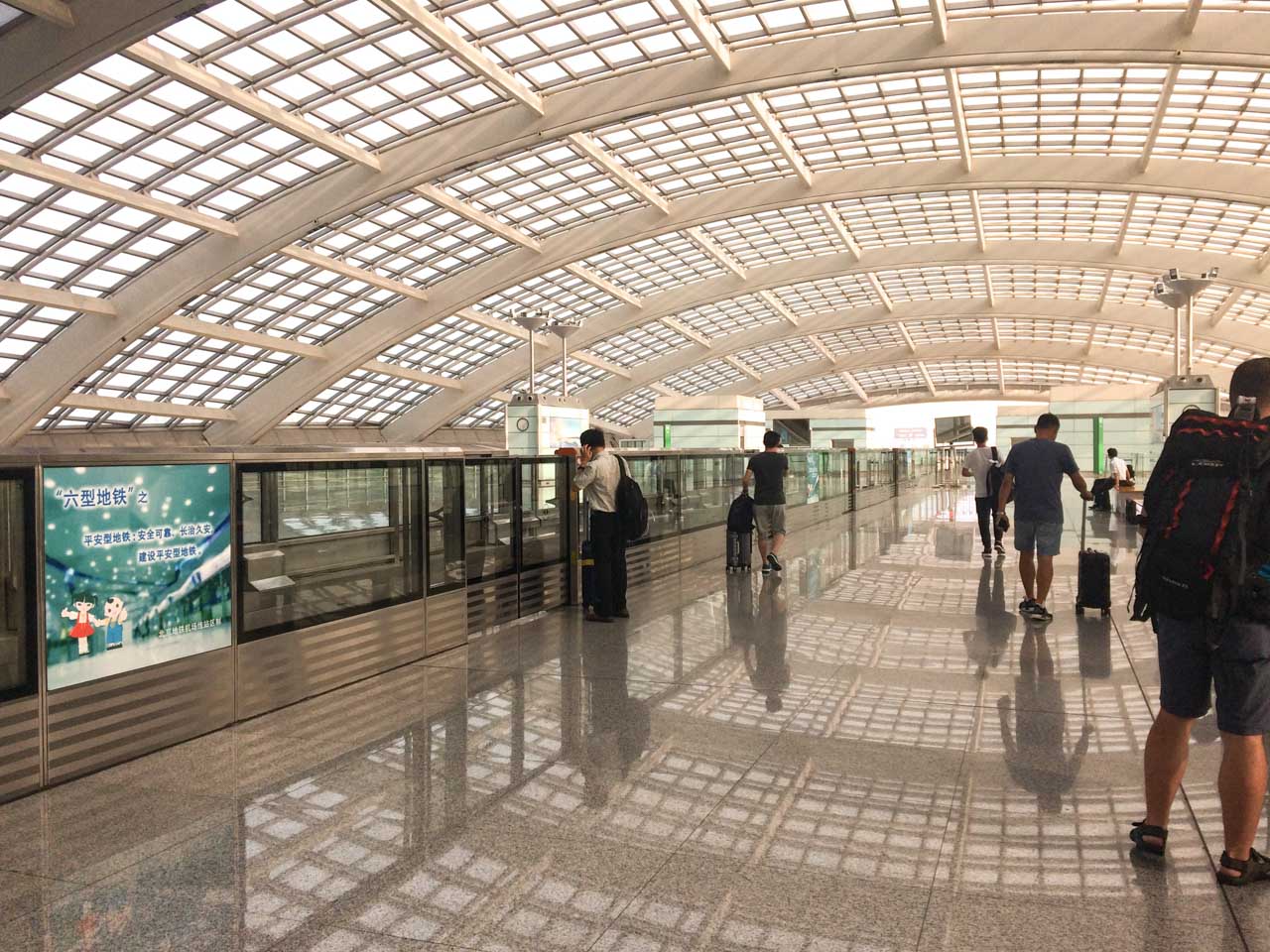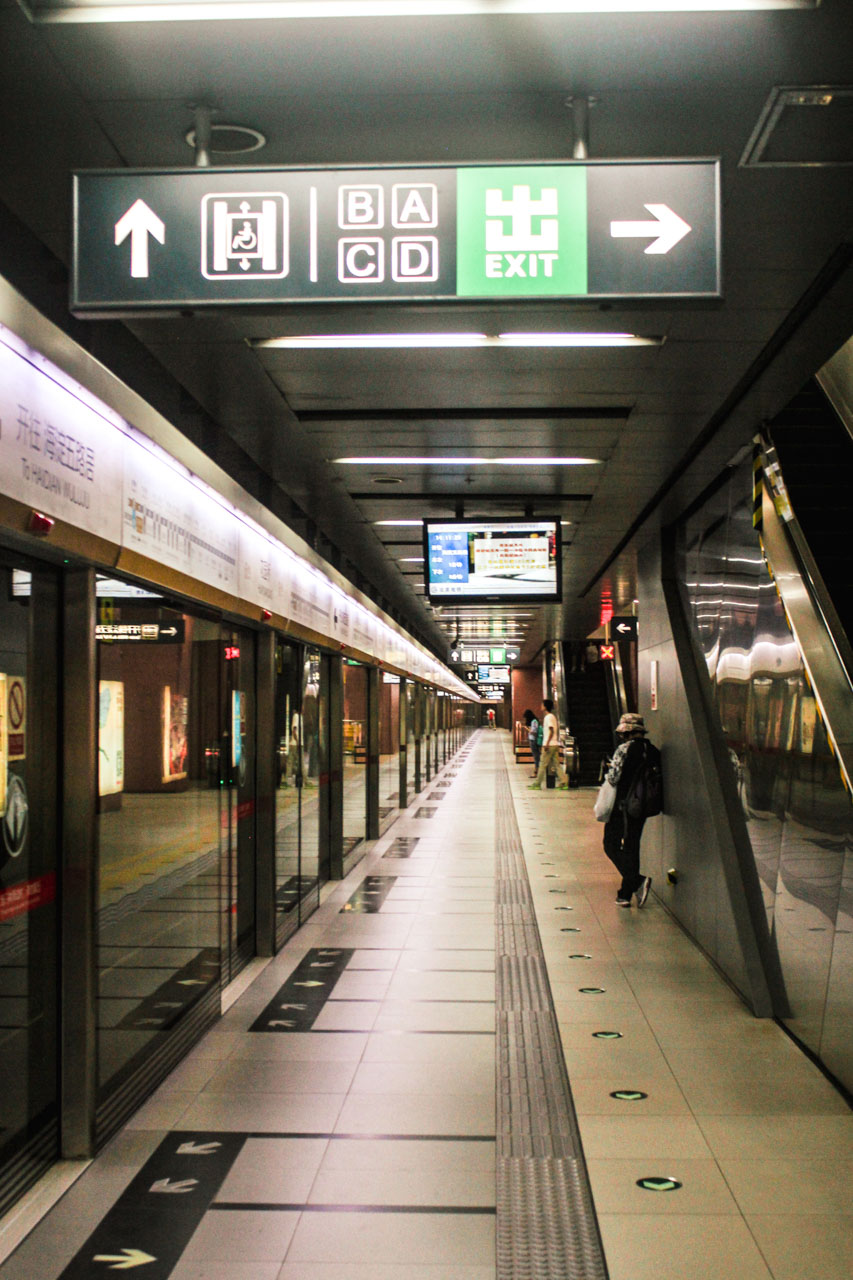 We found the underground system very intuitive and easy to use. We always purchased our single-ride farecards from the ticket machines in the station. All we needed to do was choose our destination from the map, and it would calculate the fare automatically. You can also pre-check this on the Beijing Subway website, which made the whole travel planning process so much easier. Then, we just needed to scan our cards at the gate upon entering and leaving the station, and we were good to go!
The only thing you need to bear in mind is that you have to go through a metal detector before you can enter the station. All your bags need to be scanned, which can be a little tricky when travelling with bulky luggage or rushing to catch your train, but you get used to it after a while!
Beijing City Buses
We found the public bus service in the Chinese capital a little trickier. The biggest challenge was undoubtedly navigating the schedule written in Chinese characters. When I finally got the hang of it with the help of my trusty Pleco app (seriously, it's a life-saver!), it felt like the greatest achievement.
Again, fares are distance-based, starting at ¥2 for the first 10 kilometres, adding an extra ¥1 for every additional 5 kilometres. If you have a Yikatong card, you can just swipe it when boarding the bus and enjoy a 50% discount. Otherwise, you have to insert the exact fare amount into the coin box and get a paper ticket.
We only took buses a couple of times and got lost once shortly before they stopped running at 10 pm. We were also shouted at, the reason for which still remains a mystery to us nearly 6 years later, and saw a man travelling with a bucket filled with baby turtles. In other words, I would take the subway over buses anytime, but it was an interesting experience to say the least!
Getting a taxi in Beijing
As we needed to get to the airport in the middle of the night, the most convenient way was to get a taxi. Although taxis in Beijing are generally very affordable, with such an extremely reliable subway network, we didn't have any need for them on a daily basis. In the end, we got overcharged by our taxi driver as a result of some misleading information, so I'm posting our story as a word of warning.
Quite frankly, I don't even remember how it all started. I just remember someone told us catching a taxi at night in Beijing was no easy feat. Not wanting to risk communication problems and ultimately missing our flight, we decided to go to the front desk at our hostel the night before and ask them to call a taxi company on our behalf. They did just that and there were two taxis waiting for us at the pre-agreed time and place. However, before we got in, the driver started negotiating the fare with us.
Keeping in mind what someone had previously told us, we felt lucky we were even able to catch a taxi. Therefore, we agreed on a fixed fare of ¥150 (around £17) for each car. Our driver turned on the meter anyway, so we could see it would normally cost us around half of that amount! It wasn't a big deal, as we lost around £4 each, but it's definitely something to watch out for. We now know catching a taxi is not as difficult as that person made it out to be, so we would definitely stand our ground. You live and you learn!
The best things to do in Beijing
1. See the city from above at the Bell and Drum Towers
The first place we visited in Beijing was by complete chance. As we left our hostel, we just kept on walking until we came across these twin towers. We purchased a joint ticket for ¥30 and started exploring. For centuries, these towers used to be the highest building in the city, soaring above the neighbouring hutongs. They were essential for timekeeping in the Yuan, Ming, and Qing dynasties. To this day, they provide a great vantage point to see the panorama of Beijing.
However, for me, the unquestionable highlight was the drum show. Every hour, starting from 9:30 am until 4:45 pm (with the exception of 12:30 pm), you can catch a mesmerising performance with the use of replica drums that lasts around 5 minutes. If it hadn't been for the show, I probably would've filed the towers under "visit only if you have lots of extra time"!
2. Get lost in a maze of legendary hutongs
After reading the previous paragraph, you may be wondering what hutongs are. They're narrow alleyways lined with traditional courtyard houses (or sìhéyuàn) that have become a defining feature of Beijing's landscape. Hutongs are the go-to place if you would like to get an authentic feel of the city's culture and history. There are hundreds of them scattered around Beijing, and getting lost in their maze is a really fun way to explore the capital!
We visited several hutongs during our time in Beijing, perhaps the most famous being Nanluoguxiang, where you can find many specialty shops and eateries. Sadly, the number of hutongs has dramatically diminished over the years. Many are getting demolished to make way for more modern housing. Strolling around these alleys was an unmissable experience, and I genuinely hope it won't soon become a thing of the past!
3. Pay your respects to the city's turbulent past on Tiananmen Square
Although the name of this iconic Beijing landmark translates to "Gate of Heavenly Peace", the historic events it bore witness to were anything but peaceful. In 1989, thousands of civilians gathered on Tiananmen Square calling for political and economic reforms. After the Chinese government declared martial law on 4 June, the student-led demonstrations and protests were brutally suppressed by the military. To this day, various sources differ with regard to the number of casualties, ranging from several hundred to several thousand victims.
Nowadays, as you enter the square, it's hard not to notice the huge portrait of Mao Zedong guarding the Tiananmen gate that separates it from the Forbidden City. Tiananmen Square has a few of its own sights, including the National Museum of China, the Great Hall of the People, and the Mausoleum of Mao Zedong.
Sadly, the latter was closed for renovations when we visited. However, when we returned to the square one evening, we coincidentally managed to witness the changing of the guard. It attracts crowds of domestic visitors and is an interesting attraction in its own right!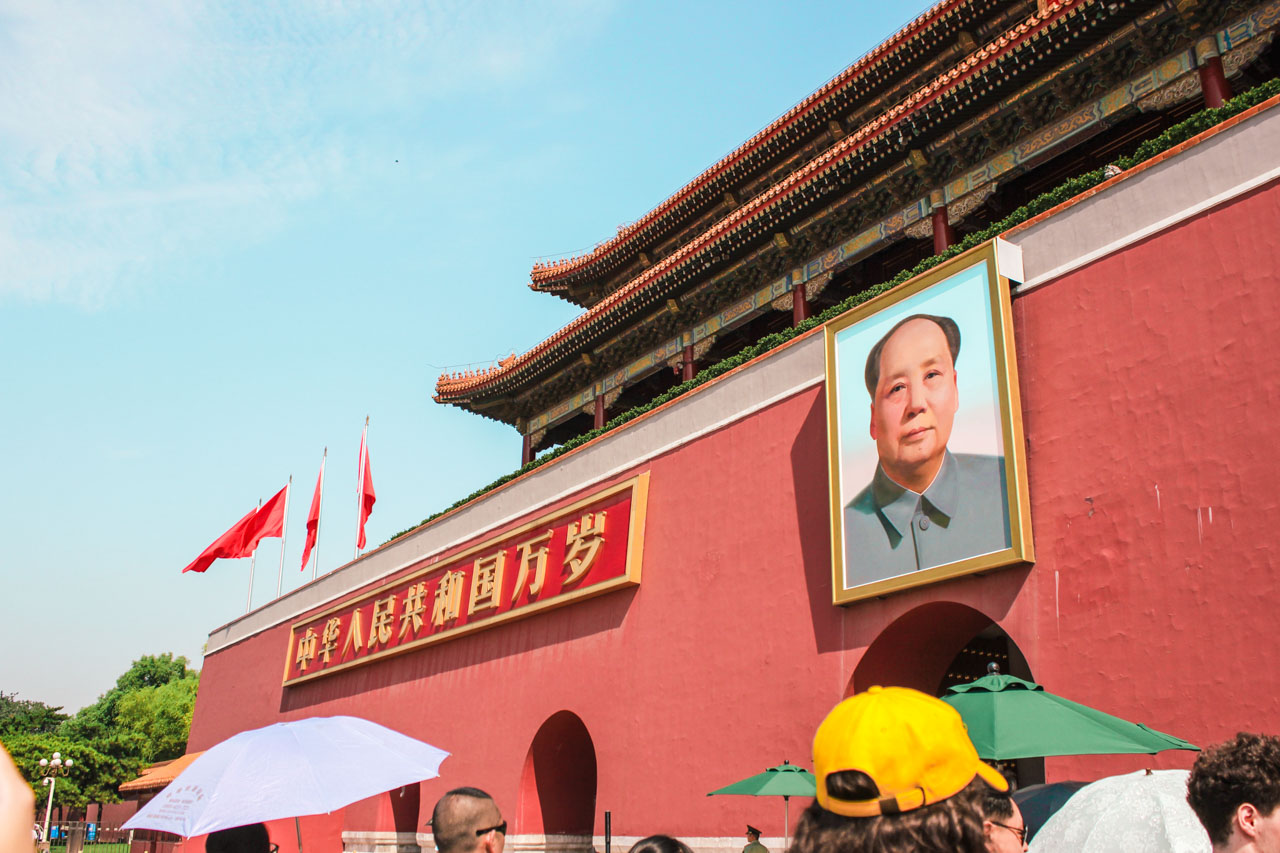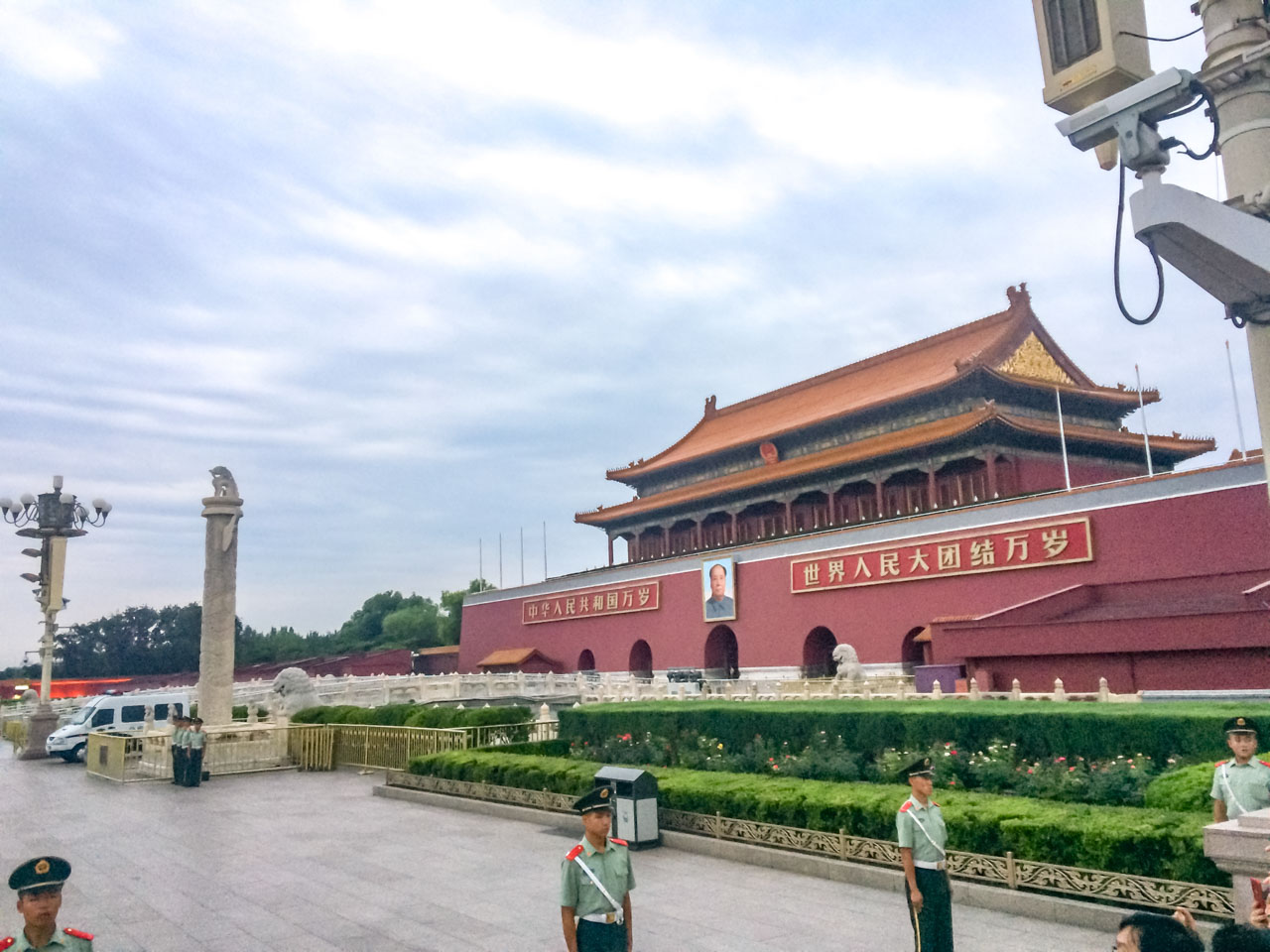 4. Step inside the Forbidden City
I still remember the first time I saw the music video for "From Yesterday" by Thirty Seconds to Mars. Not only did it mark the beginning of my love affair with what would become my favourite band, but the visuals fascinated me to no end. I would watch the video over and over again, all the while researching the actual shooting location.
Turns out it was filmed inside the Hengdian World Studios, but the setting was supposed to represent Beijing's Forbidden City. I would often wonder how cool it would be if I ever made it out there. Well, it may have taken me an entire decade, but I finally succeeded!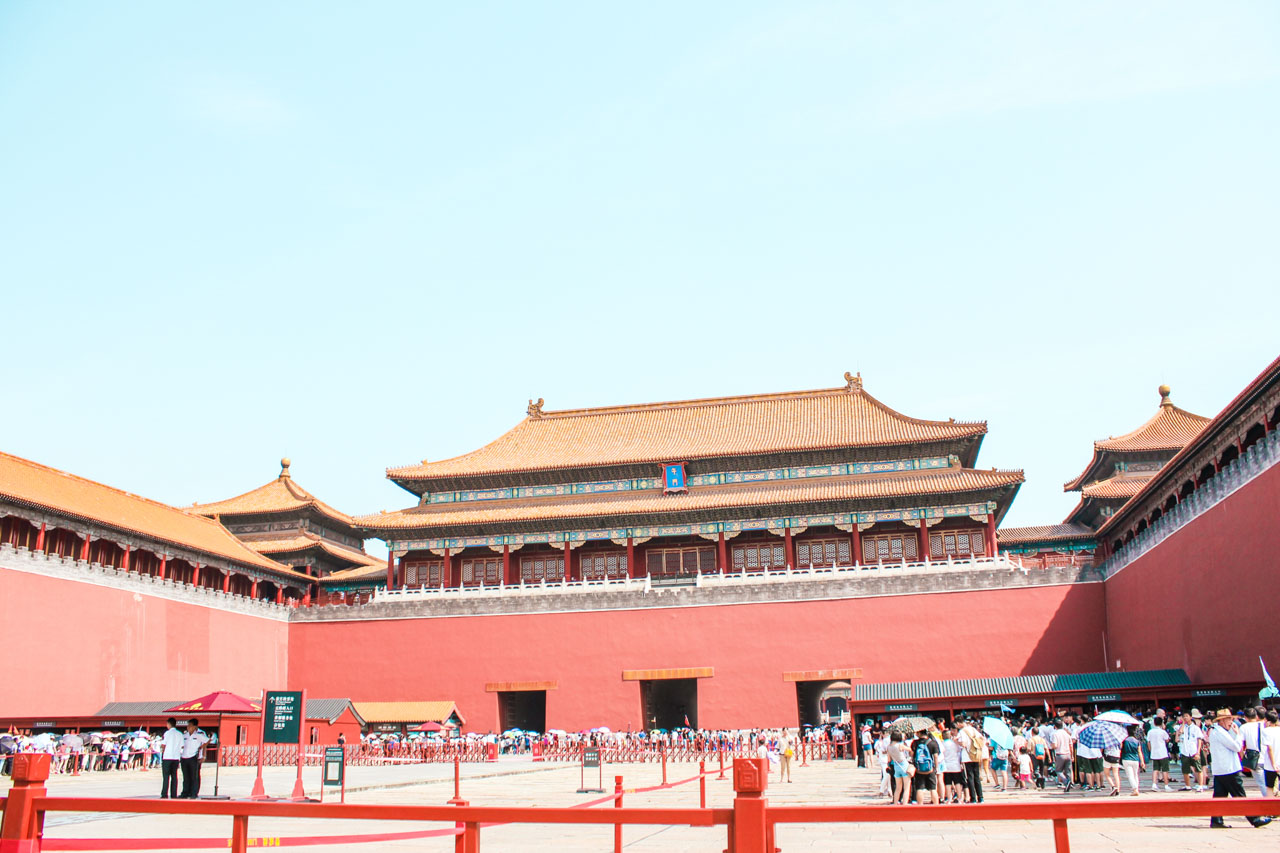 The Forbidden City is the largest palace complex in the world, covering an enormous area of 720,000 square metres. Surrounded by a 10-metre-high wall and a 52-metre-wide moat, its design resembles a closely guarded fortress right in the heart of Beijing.
Throughout the centuries, it was home to 24 Chinese emperors from the Ming and Qing dynasties. As the emperors were said to be the Sons of Heaven, commoners were prohibited from entering the divine complex, hence its name. Some parts of it remain a mystery to this day. Currently, approximately 80% of the Forbidden City is open for sightseeing. Still, this place is an absolute must-see that is guaranteed to keep you occupied for hours!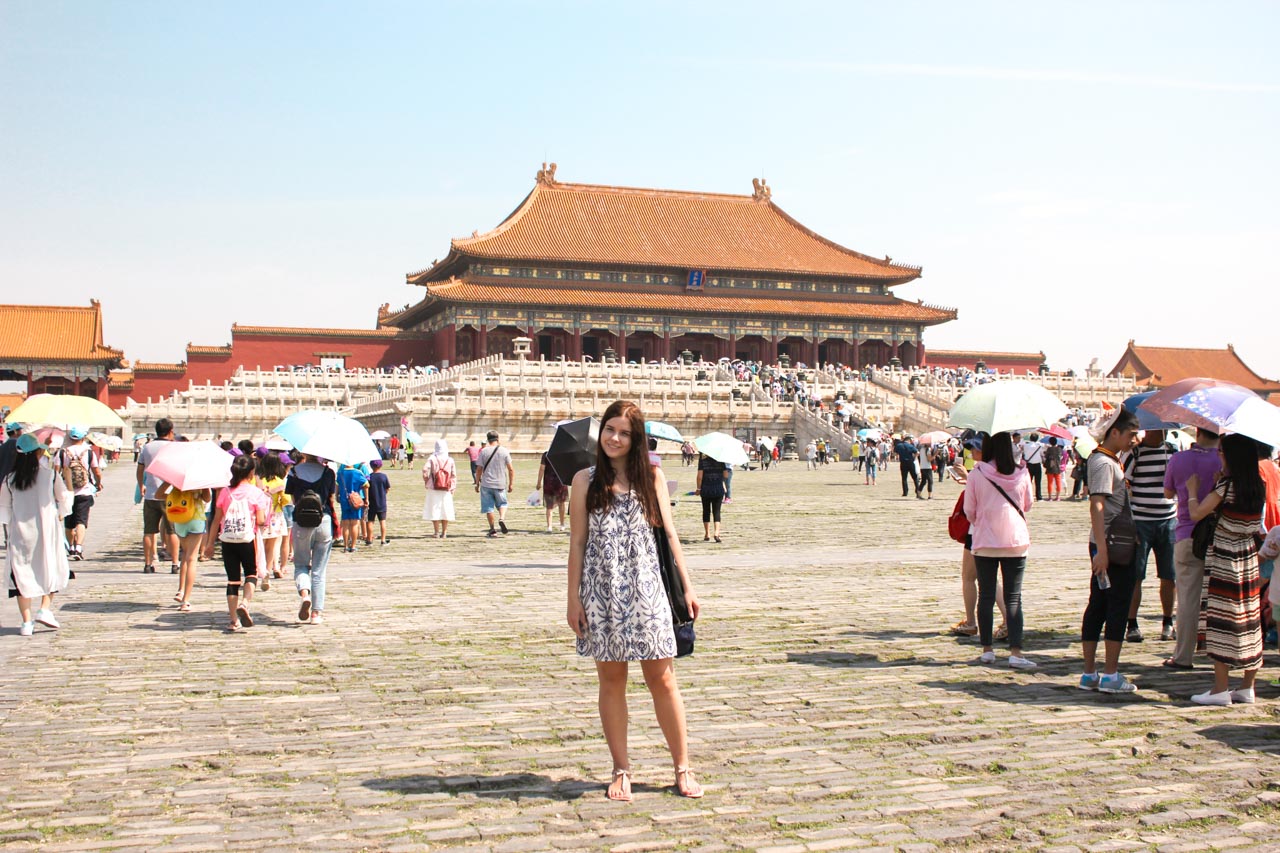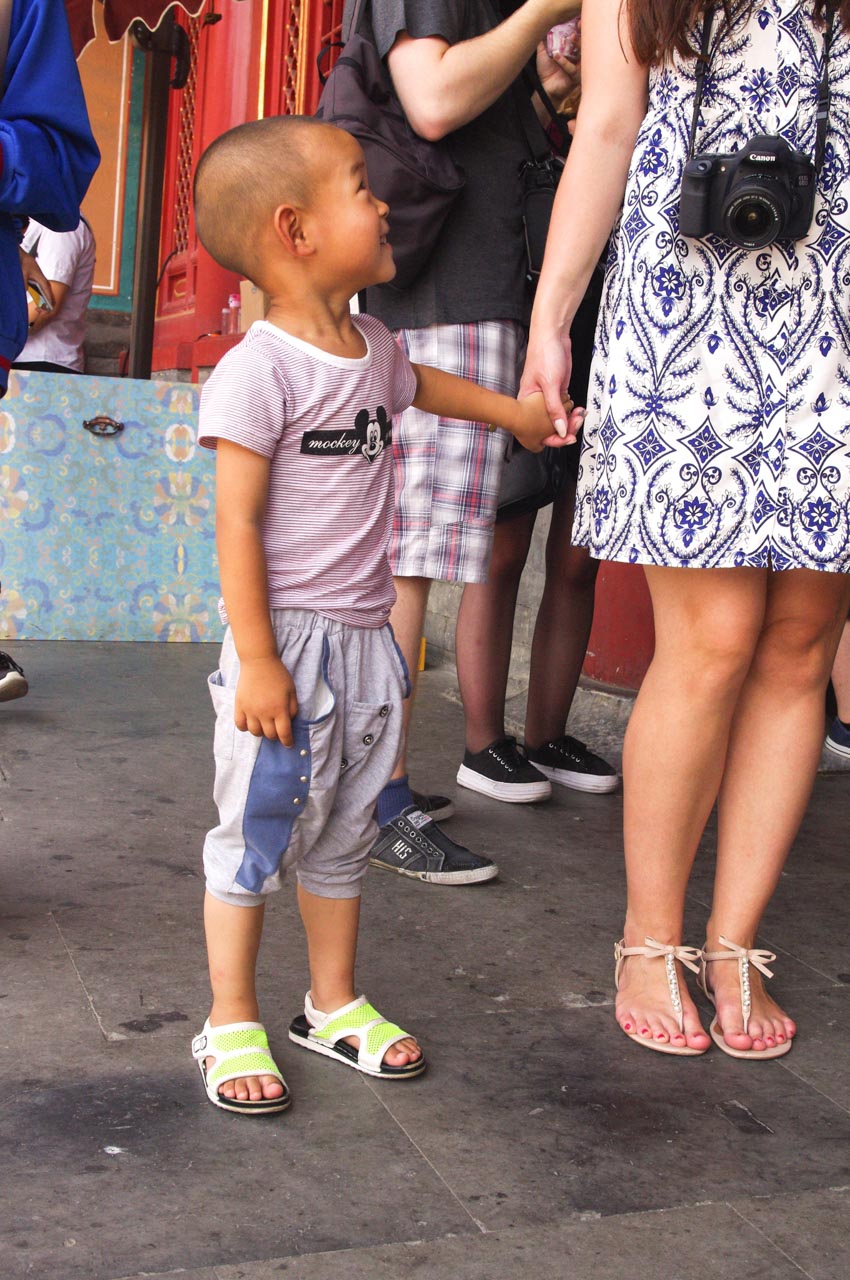 5. Go on a dragon boat ride in the Summer Palace
One of the top recommendations we received before travelling to the Middle Kingdom was the Summer Palace. It dates back to the 18th century and served as the summer residence of royals where they also handled state affairs. This imperial garden complex epitomises traditional Chinese architecture and is mostly centred around Longevity Hill and Kunming Lake. Inside, you can find several pavilions, towers, bridges, and enough natural wonder to warrant a day-long exploration.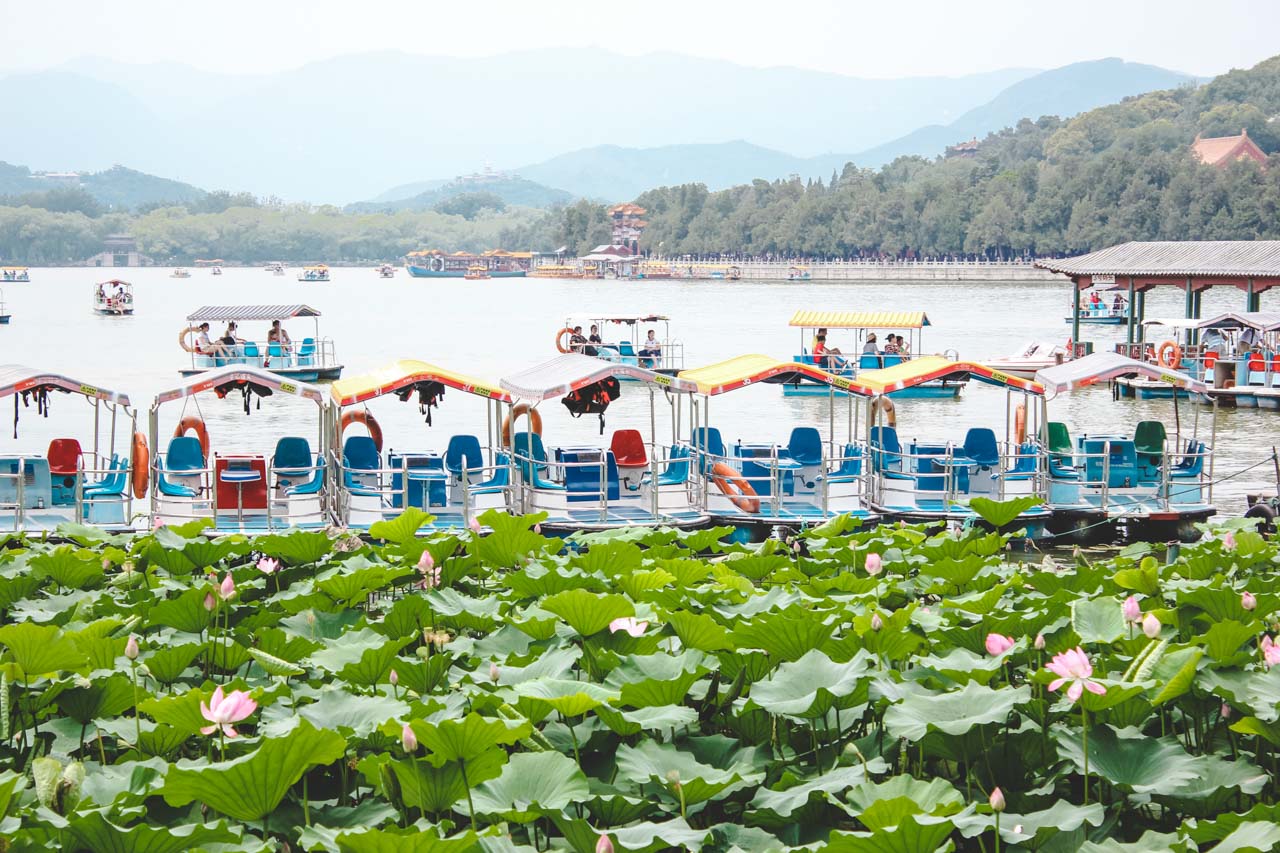 The ticket price depends on two main factors – whether you're travelling during the high or low season, and the number of extra individual attractions you're interested in. You can enjoy a dragon boat ride on Kunming Lake, go on a spree in riverside shops on Suzhou Market Street, or stroll around the Garden of Virtue and Harmony where emperors would watch classic Peking opera performances. If you don't want to decide upfront, you can purchase an entrance ticket first and then pay for any additional attractions as you go.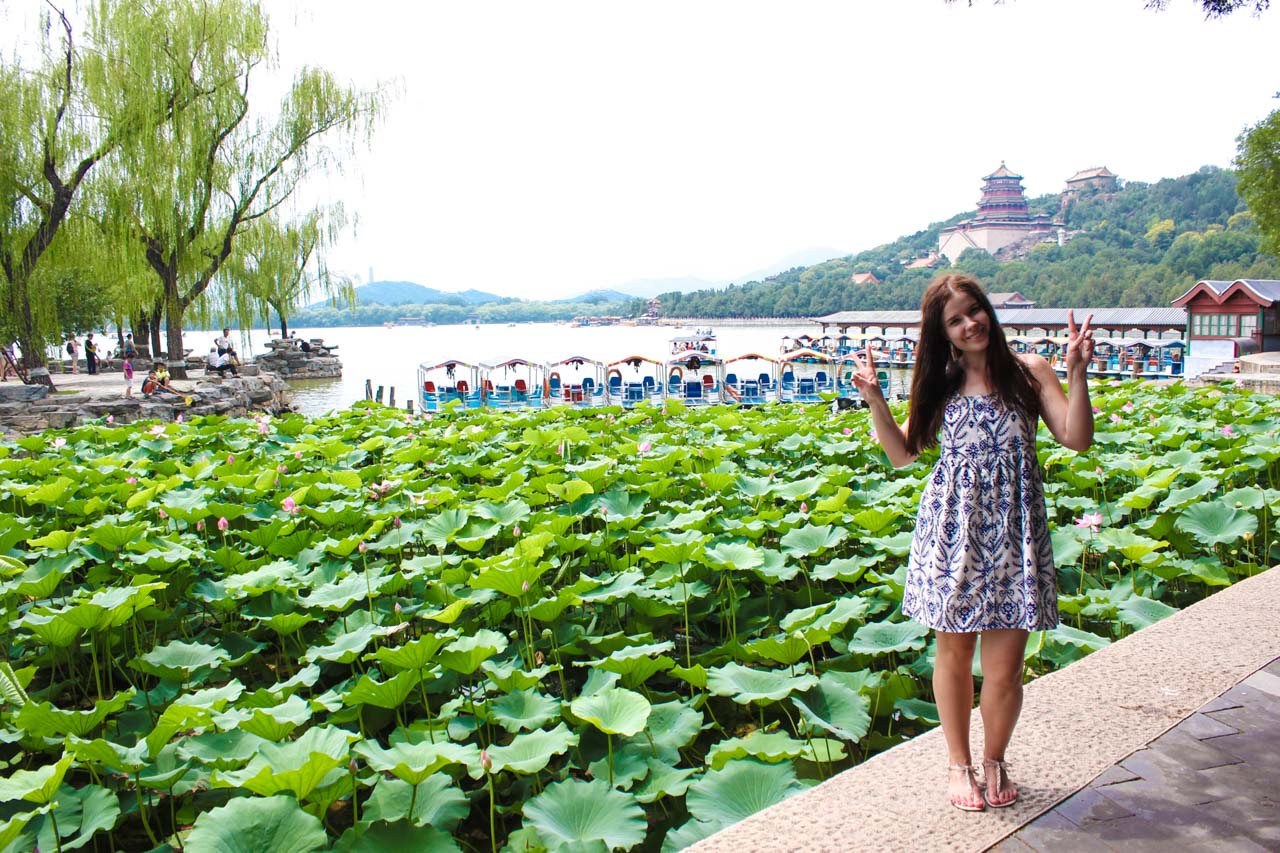 We did the 10-minute cruise that, although short, was the perfect way to escape the crowds and take in the beauty of surrounding nature as the island temple loomed on the horizon. If you're looking to find refuge from the scorching heat, the Summer Palace is the place to go.
As we sat by the waterfront, we watched a group of children joyfully fill their tiny canvas with striking paintings. In the distance, there was also a group of adults showing off their dìshū (地书) skills. It is essentially Chinese water calligraphy where you inscribe characters on the ground with the use of giant brushes dipped in water. All in all, it's safe to say this retreat filled us with the amount of tranquility we weren't able to find anywhere else in Beijing.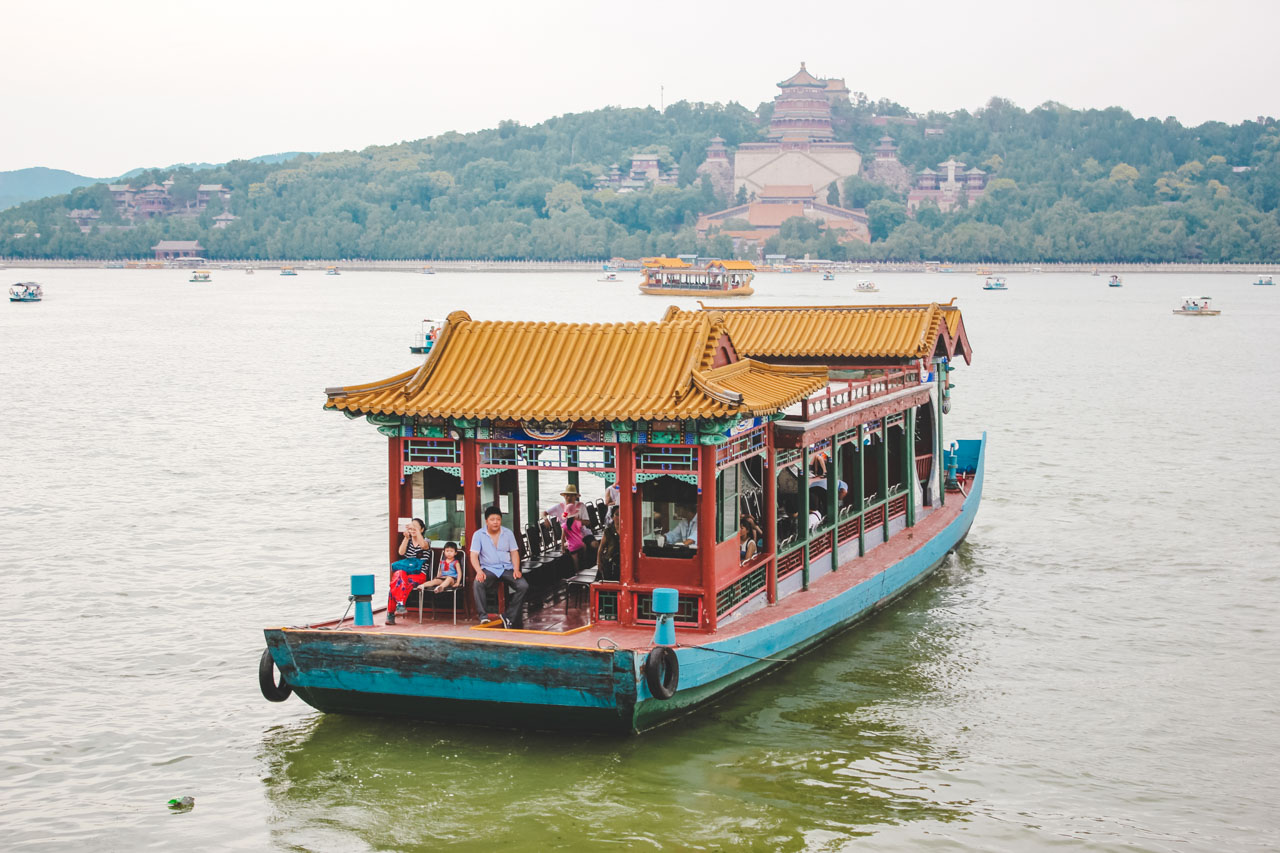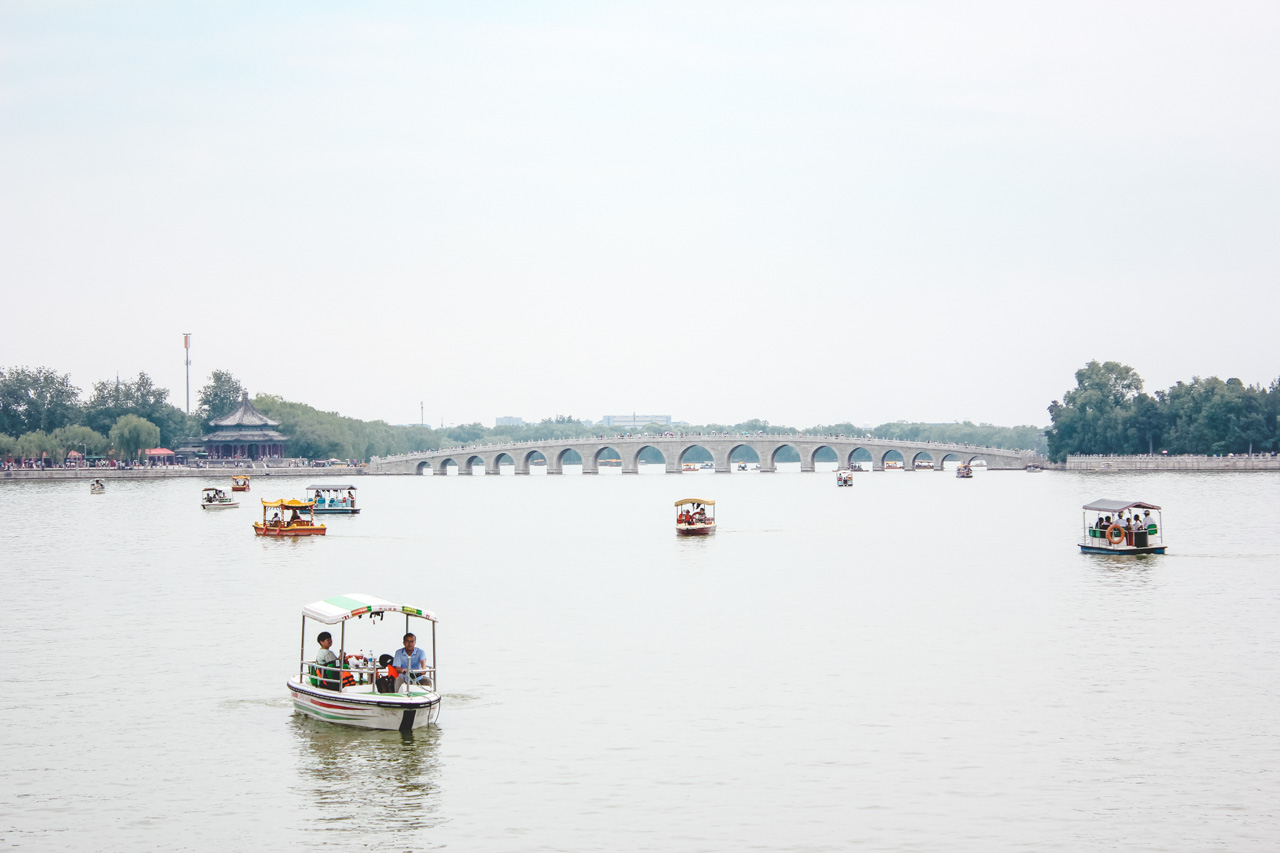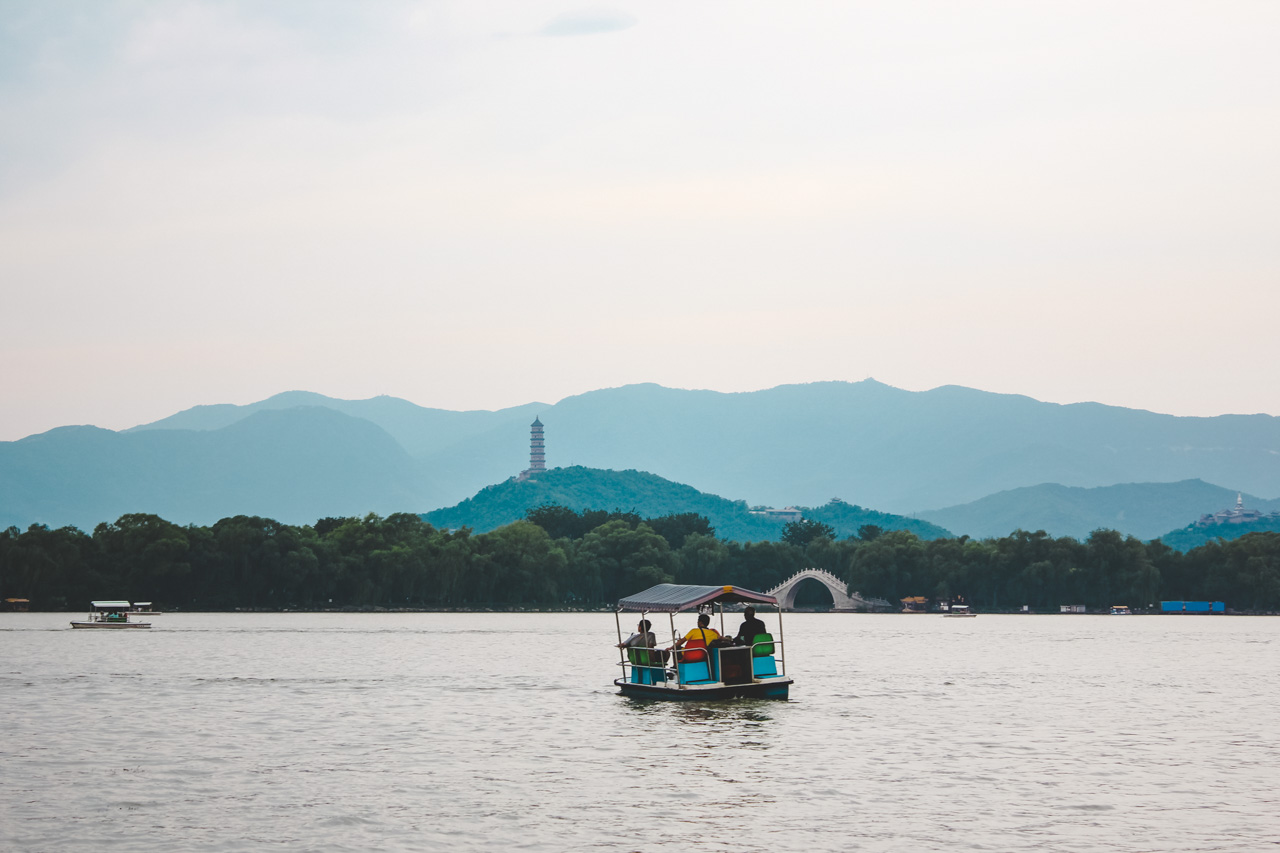 6. Climb the Great Wall of China
If I asked you to name the biggest tourist attractions in China, I can guarantee the Great Wall would be right near the top. For years, it used to be one of those 'MUST see before I die' places on my bucket list. Therefore, it's no exaggeration to say that climbing the Great Wall of China and watching the world shrink in size right beneath my feet was one of my life's greatest achievements.
On this trip, I got to confront some of my preconceived notions and bust a couple of myths about this iconic landmark. I wrote down all of my thoughts and tips in a separate blog post on how to visit the Great Wall from Beijing. So, if you would like to cross it off your bucket list soon, I encourage you to go have a read!
7. Explore ancient China's sacrificial culture at the Temple of Heaven
During our three weeks in Beijing, we visited several places of religious significance. One of them was the Temple of Heaven where we delved into the city's sacrificial history.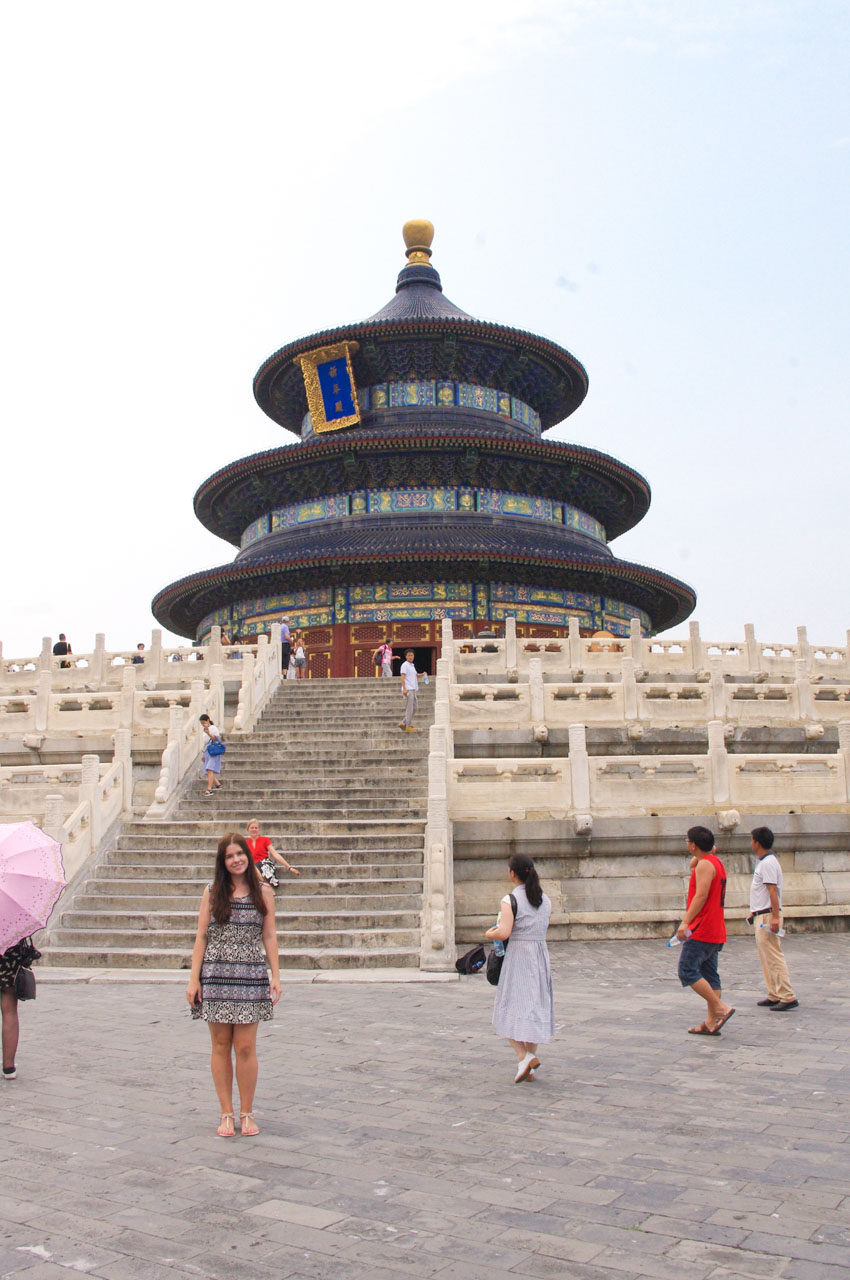 The temple complex consists of three main structures. Its centerpiece is the Hall of Prayer for Good Harvests – a three-tiered circular building resting on a marble base, where the Emperor prayed for good harvests. An interesting fact is that although it is made entirely of wood, not a single nail was used for its construction!
The Imperial Vault of Heaven is a smaller circular pavilion connected to the Hall of Prayer where they housed the Gods' tablets for the Ceremony of Worshipping Heaven. Finally, the Circular Mound Altar is an empty round platform where the emperor prayed for rain in times of drought.
These days, the Temple of Heaven park is no longer used as a place of worship. Rather, you can find groups of people singing old revolutionary songs, performing taichi, or rhythmic gymnastics.
Possibly the most fascinating thing about this complex is its acoustic properties. It's enclosed by the Echo Wall, whose structure enables the smooth transmission of sound waves. If you and your friend stand behind the East Annex Hall and the West Annex Hall, you will be able to hear each other's whispers! On your way out of the temple gate, you can also find the so-called Three Echo Stones. If you stop at each of them and say something, you will hear one, two, and three echoes respectively!
8. Learn about Beijing's imperial history at the Capital Museum
If you're a history buff, you might want to consider visiting the Capital Museum, which opened to the public in 1981 and moved into its current location 25 years later. With a collection consisting of over 5,600 unique relics, it takes visitors through the history of Imperial China and Beijing.
Among the items on display, you can find various porcelain wares, calligraphy works, paintings, bronzes, jade craftwork, and Buddha statues. There's also an entire exhibition about folk customs, where you can see a recreated hutong, as well as a section dedicated to Beijing opera.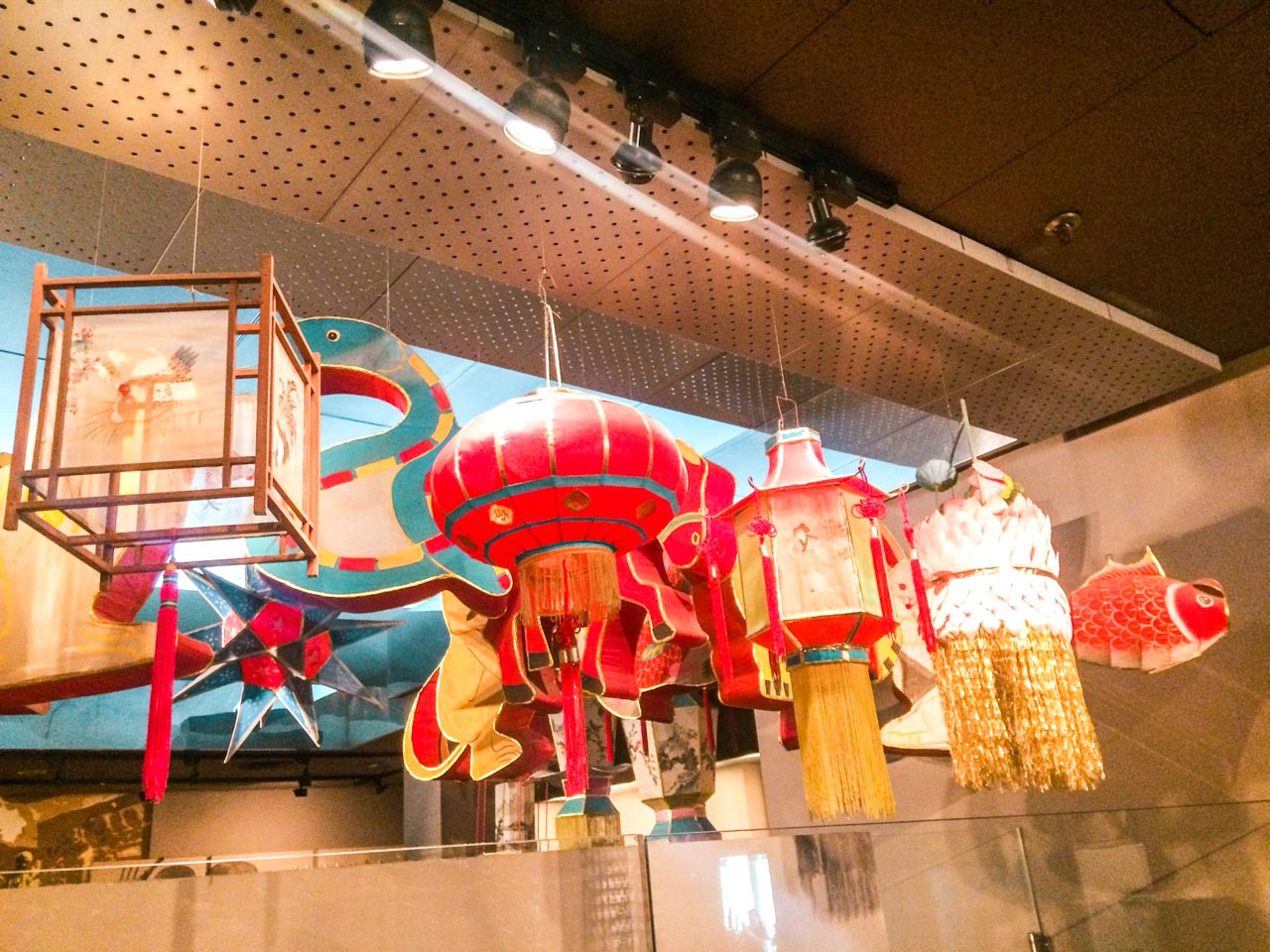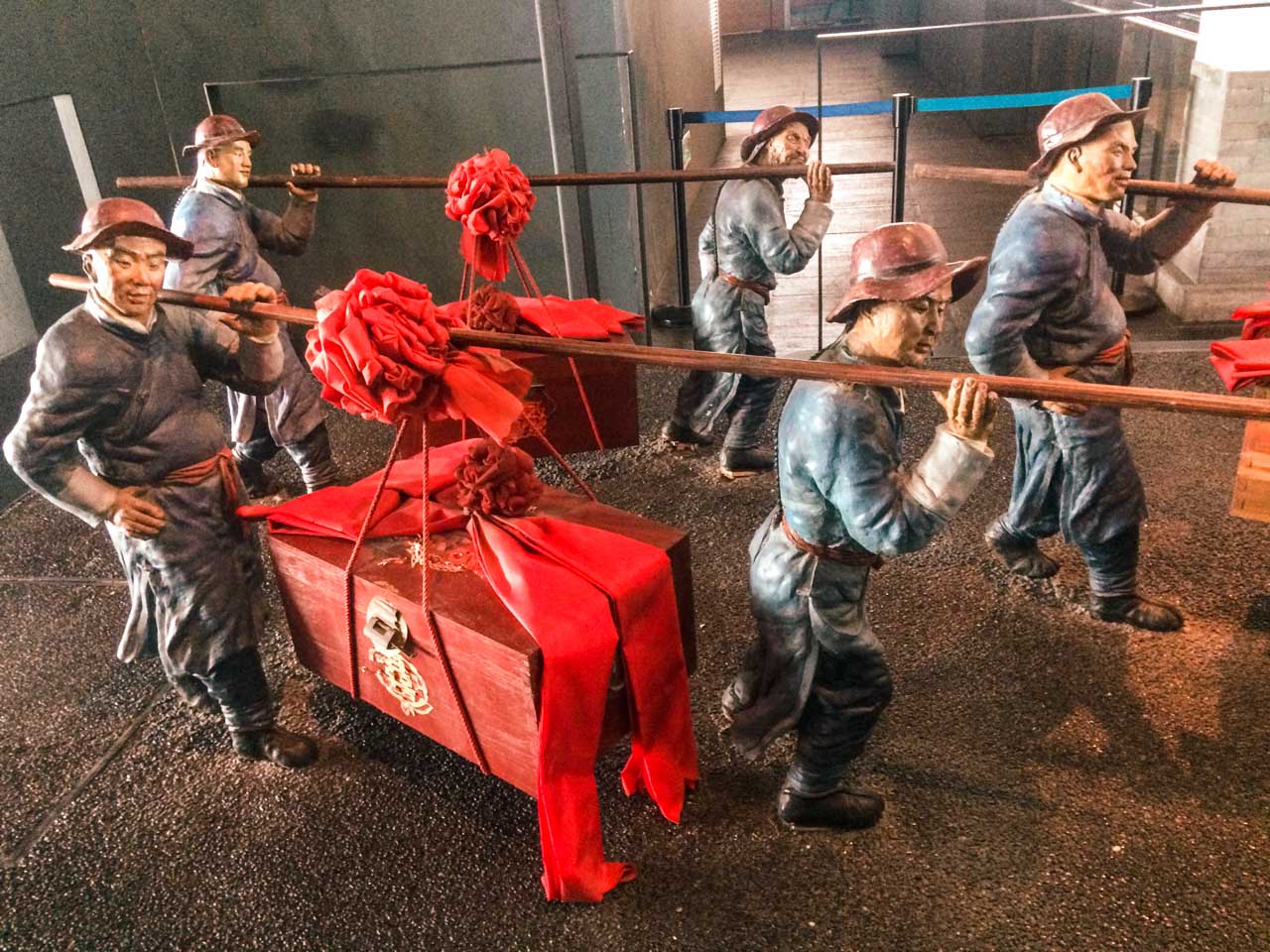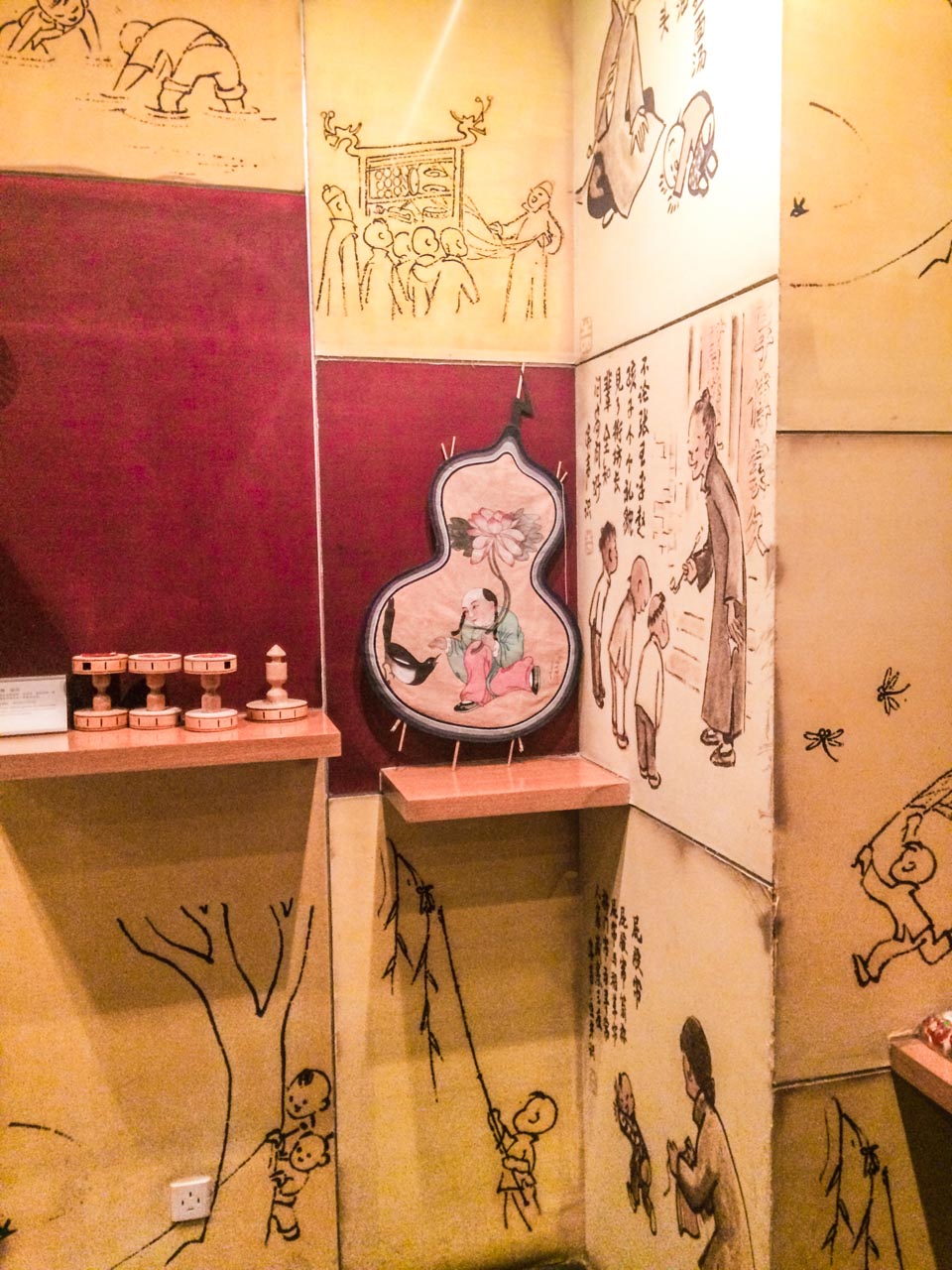 I personally wouldn't go out of my way to visit the Capital Museum. However, if you find yourself with extra time on your hands, it's an interesting option to gain more insight into the capital's history and culture. The best part is that you can do so completely for free.
If you decide to come, I would highly recommend stopping by for a cuppa at their tea room. I tried the loveliest chrysanthemum tea for a mere ¥10 (around £1), which was a definite highlight of my visit!
9. Visit the Tibetan-style Lama Temple (Yonghegong)
Undeniably the most colourful and vibrant temple complex we've been to was the Lama Temple, also known as Yonghegong. It's a former imperial palace that was eventually turned into a temple and monastery for Tibetan Buddhist monks. To this day, it remains a popular worship place among the locals.
Upon arrival, our travel guide gave us some free incense. In Buddhism, incense smoke is thought to be a link between worshippers and the Buddha. We found it utterly fascinating to watch people perform their prayer ritual in front of the censers. Although we are not Buddhist, we joined them in our very own way!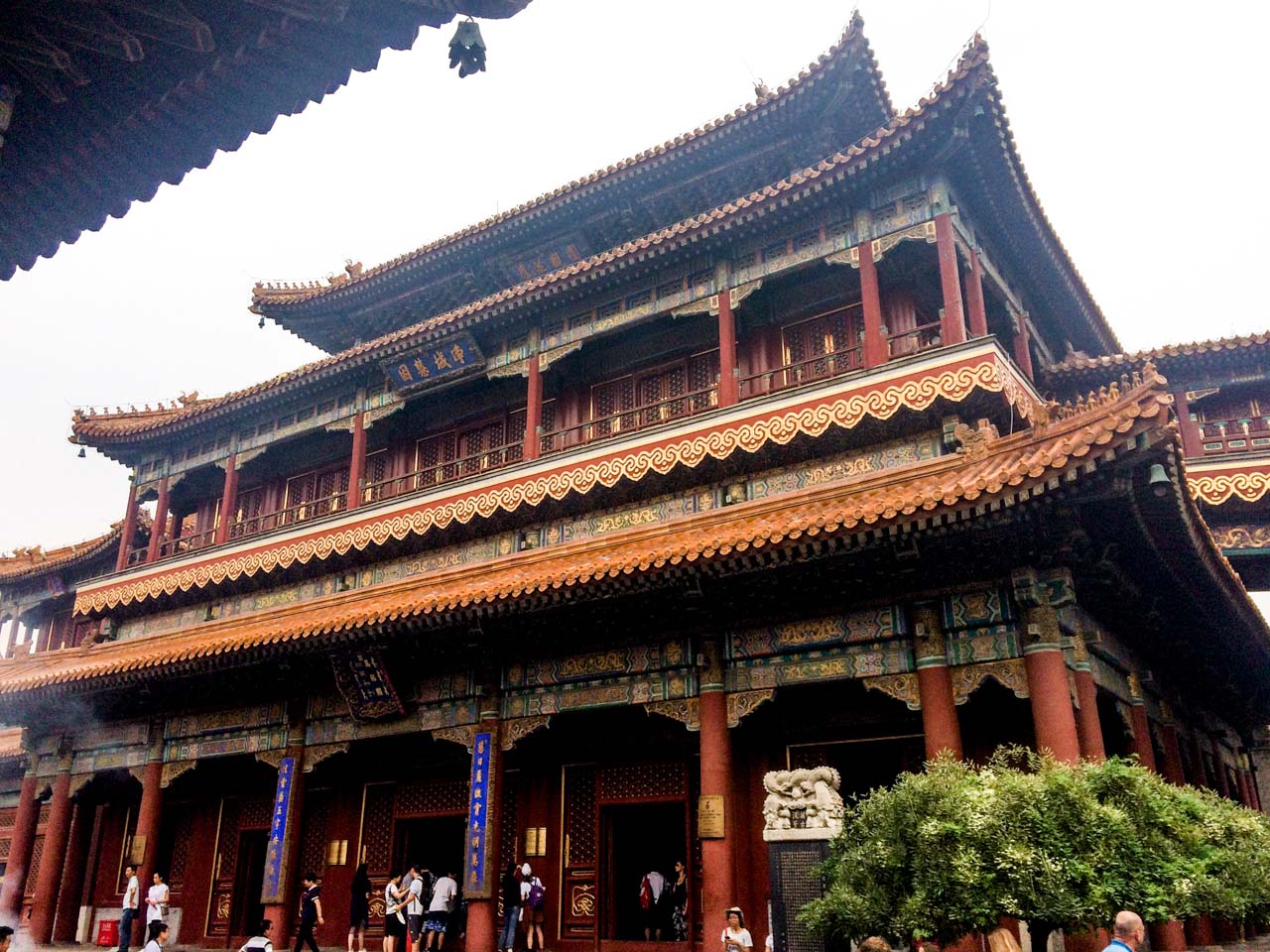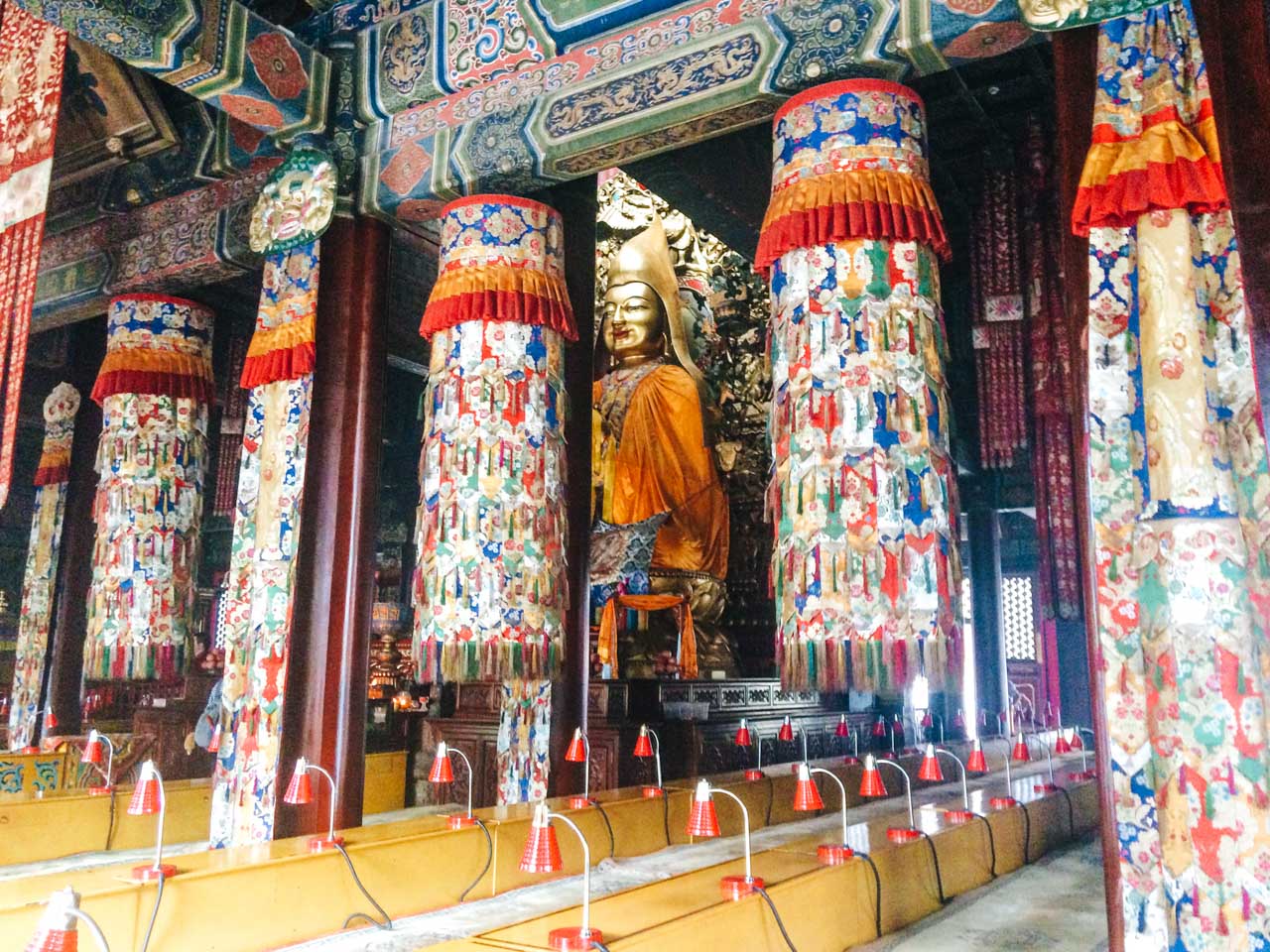 What really enhanced my personal experience was the layout of this complex. As you enter each hall, its courtyard opens onto the next, even larger temple. Not knowing what we were going to find behind each successive door only added to our excitement.
And speaking of what you can find inside the Lama Temple, did you know it holds three Guinness World Records? Perhaps the most famous one is for the largest wooden Buddha statue carved from a single piece of white sandalwood. Transporting it from Tibet to Beijing took three years alone!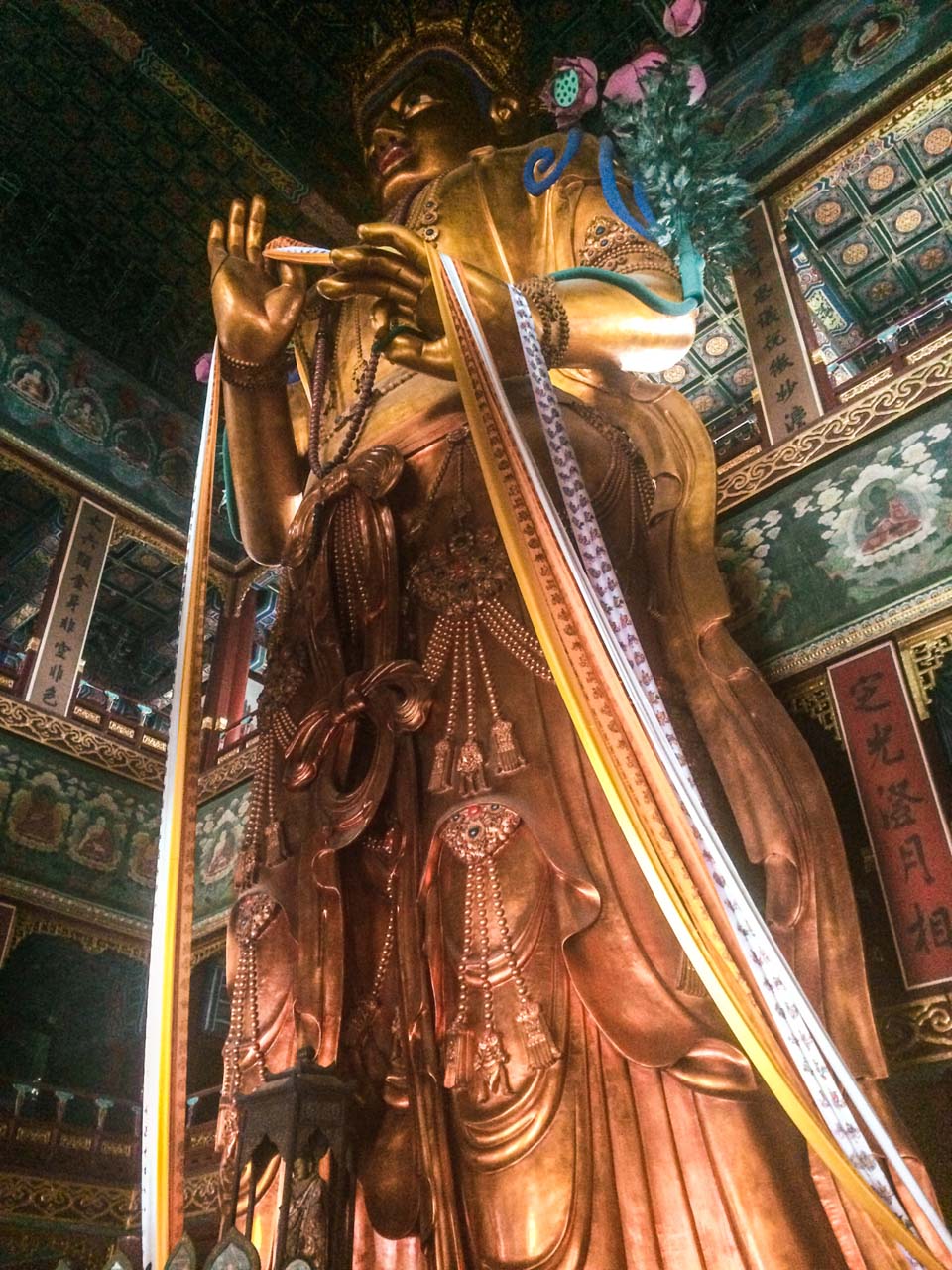 Interestingly enough, we also got a tiny CD with our tickets. I have no way of opening it, so I don't know what's actually on it, but this was definitely a first! Overall, the Lama Temple is a masterpiece in itself, and one I would wholeheartedly recommend to anyone visiting Beijing!
10. See the second-largest Confucian temple in the country
While you're in the area, you may also want to consider visiting the Temple of Confucius. It's the second largest Confucian temple in China, after the one in the ancient philosopher's hometown of Qufu. It doesn't attract as many visitors as the neighbouring Lama Temple, which makes it the perfect place for a quaint stroll and a moment of contemplation.
The complex is lined with many old cypress trees, one of which has an interesting backstory dating back to the Ming era. Apparently, when a corrupt official came to the temple for a worshipping ceremony and passed by that tree, the branches knocked off his hat. It gave rise to the legend that the tree could distinguish between good and evil people, hence its name – Touch-Evil Cypress!
11. Stroll around Beihai Park – a former imperial garden
The Summer Palace may already be on your Beijing itinerary… Why not add the Winter Palace as well while you're at it? It's perhaps better known among locals as Beihai Park – the world's oldest and best-preserved imperial garden complex. It covers an area of 690,000 square meters, half of which is occupied by a lake. Right at the centre, you can find Jade Flower Island with the majestic White Dagoba towering over the park.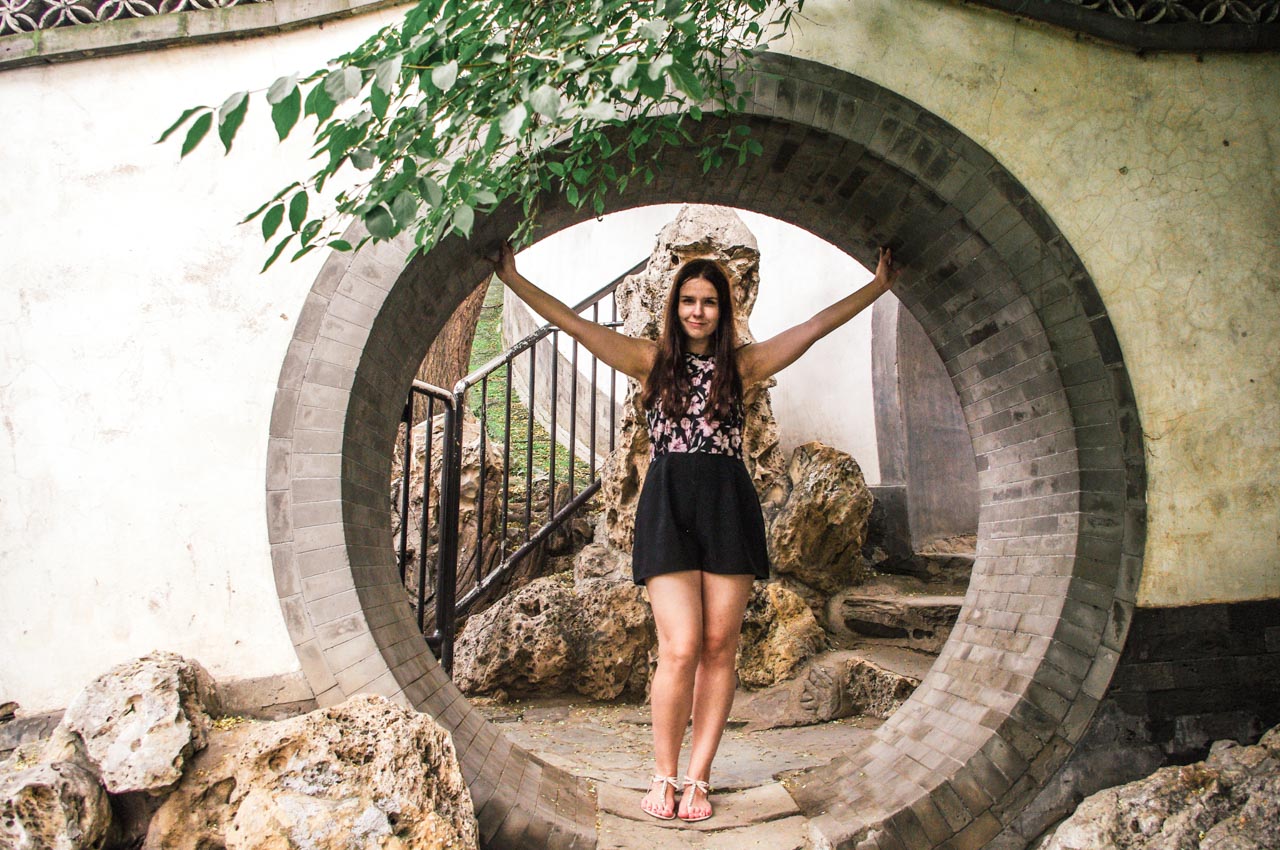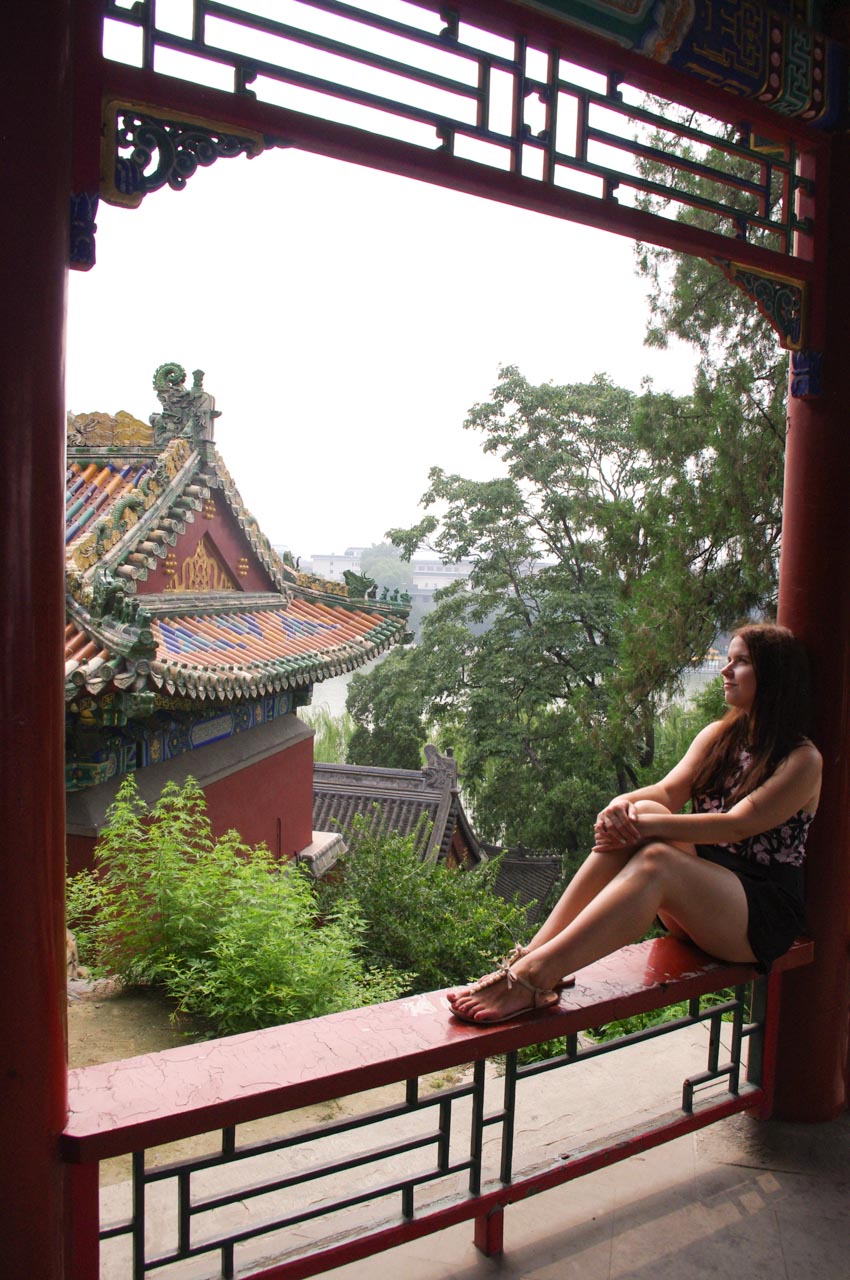 As you make your way around the complex, you can see people exercising or relaxing on benches, children playing in the sunshine, and street vendors selling various snacks. Judging from my personal experience, street food mixed with summer heat may not always be the best idea though. What happened in Beihai Park didn't exactly stay in Beihai Park, as the worst food poisoning of my life followed me until the very end of our trip… It was still an absolutely glorious afternoon of discovering the park's architectural gems and hideout spots away from other tourists. An alternative way of exploring Beihai Park is renting a boat, with a selection of paddle and electric boats available for hire!
12. See the giant pandas in Beijing Zoo
Before coming to China, one of my biggest dreams was to see the giant pandas. Beijing Zoo is home to over 450 species of land animals and 500 species of marine animals, including numerous rare species native to China. Unquestionably, the most famous are the inhabitants of the zoo's Panda Hall spanning over 10,000 square metres.
As with many other Beijing attractions, the ticket price depends on whether you're visiting during the high or low season (currently ¥15 and ¥10, respectively). Entrance to the Panda House costs ¥5 more and works out slightly cheaper if you purchase a combo ticket. Upon presenting our student ID cards, we managed to bring the total price down to only ¥9.5 (a little over £1), which was an absolute steal!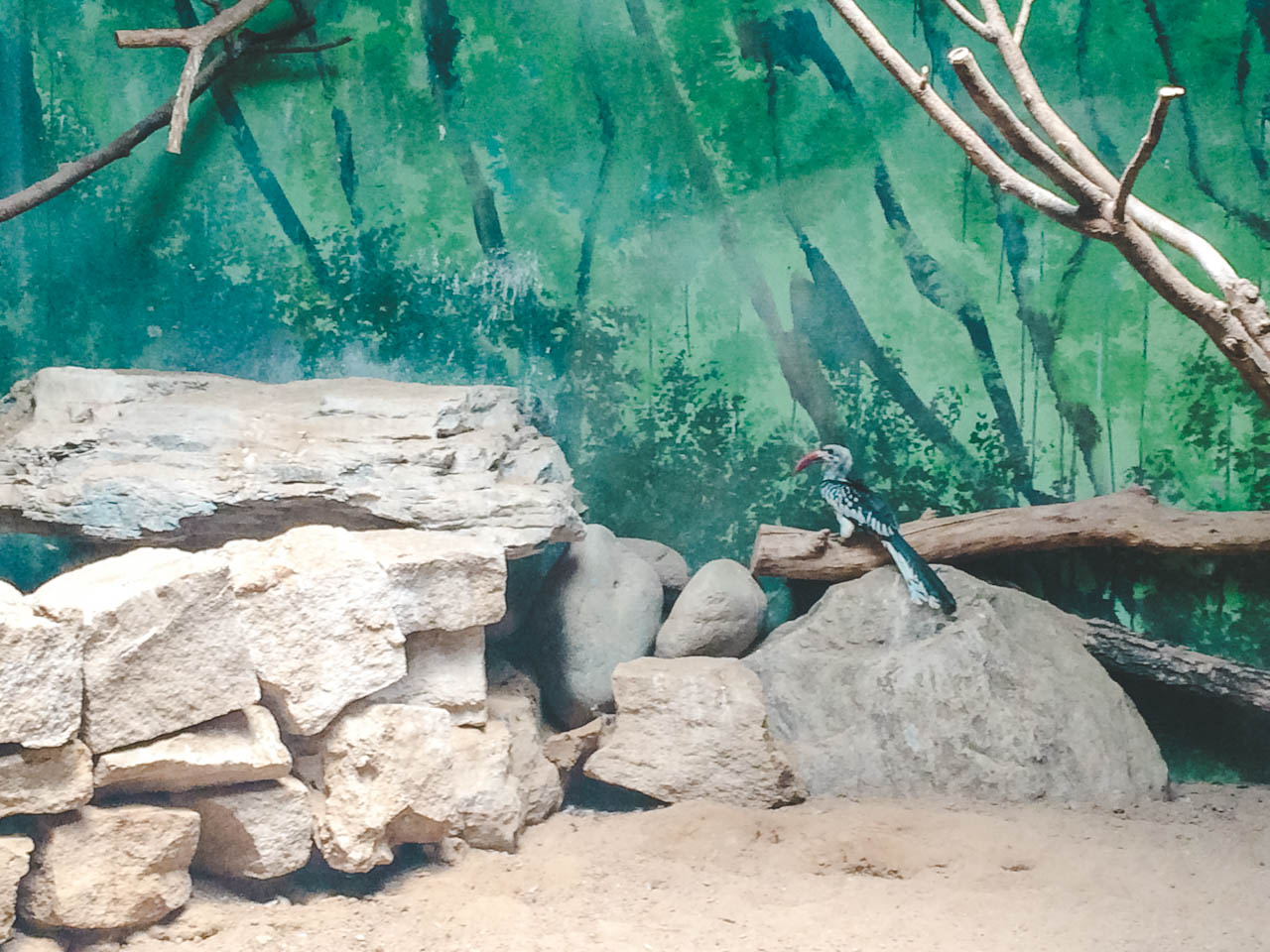 As much as I would love to say our zoo visit met, or even exceeded, all of my expectations, I'm afraid it didn't. To begin with, there were crowds as far as my eyes could see, with people fighting over the best spot to watch the animals from.
Throughout the entire afternoon, we also felt like our presence was an even bigger attraction than the iconic black and white fluff balls (you can read more on this in my post about the 10 things you need to know before visiting China).
Finally, the pandas looked sluggish and lifeless the entire time. They may have just been high on water and bamboo, but it was a sad sight to see!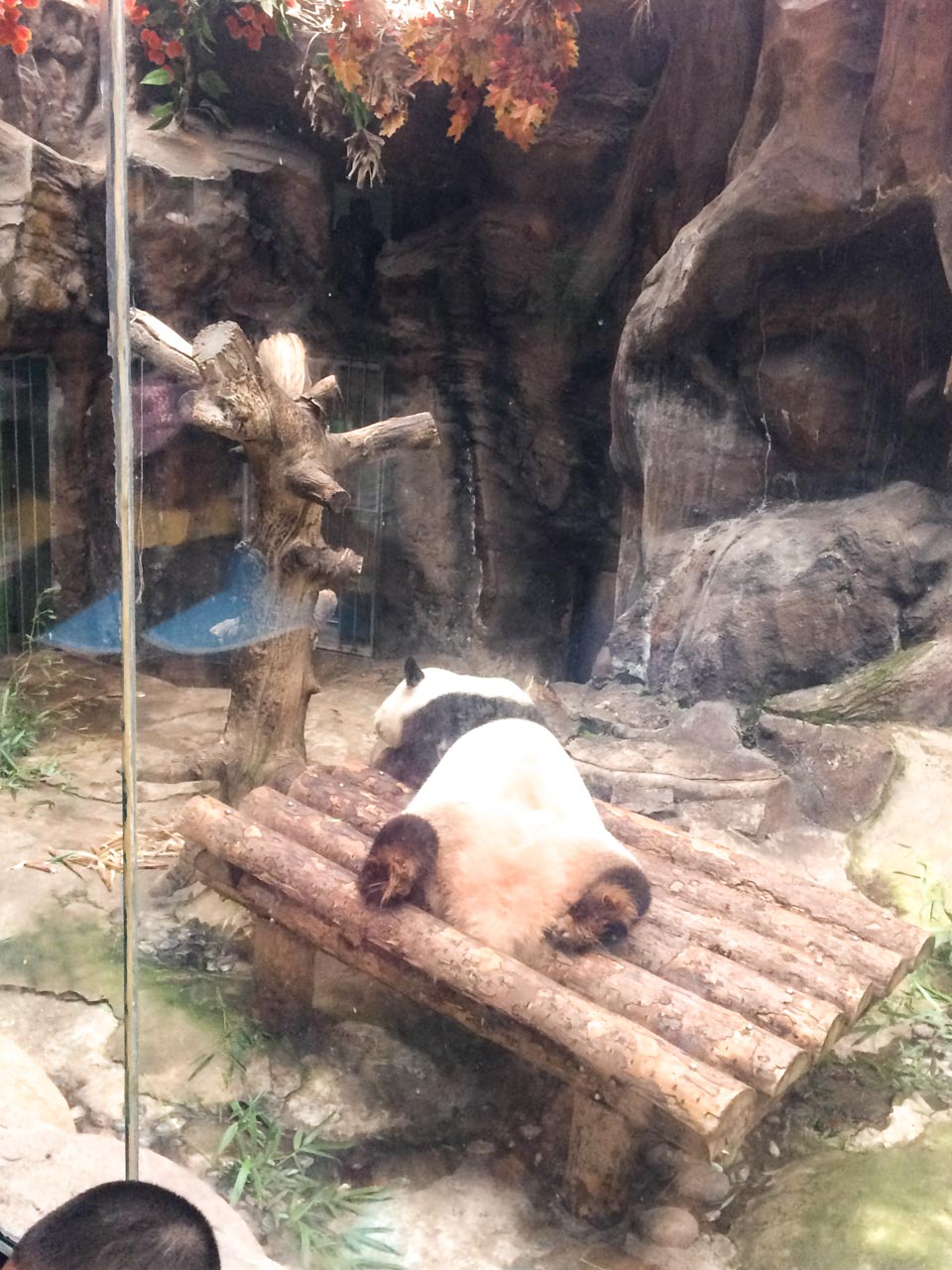 Still, it was the ultimate dream come true, so it made my list anyway. Visiting Beijing Zoo provides a unique opportunity to discover some rare species you may not get to see elsewhere. Hopefully, I'll get to see giant pandas again one day under more favourable conditions!
13. Watch a Kung Fu show at the Red Theatre
One of the most breathtaking attractions the University kindly provided for us was seeing The Legend of Kung Fu at Beijing's Red Theatre. This spectacular 80-minute show features some of the best kung fu practitioners in the country.
Through a mix of traditional Chinese martial arts, spectacular acrobatics, and modern dance routines, it tells the story of a young boy trying to fulfil his dream of becoming a Kung Fu master.
Although it is conveyed entirely without the use of words, there are English subtitles above the stage to make following the storyline easier. Out of all the theatre productions I've seen to date, this was by far one of the most captivating performances. I was absolutely awestruck the entire time, both in a 'I wish I was this flexible' to 'how is this even humanly possible' kind of way. From gripping story layout to flawless execution featuring many body-defying sequences, it's an questionable must-see for any tourist coming to Beijing!
14. Try your hand at calligraphy
During my time at university, we took several classes to get to know the country's language, history, and culture better. One of them was a Chinese calligraphy class, where we got to try our hand at this traditional visual art form.
We were mistakenly assigned to a group of advanced Mandarin speakers, which definitely gave them an edge, but we gave it our best shot. Even though I was mostly able to write basic words in Mandarin like 'mum' or 'dad' using Chinese characters, it brought me immeasurable joy. A calligraphy master would likely sneer at them, but the paper sheets with my writing on them remain one of my most treasured travel souvenirs.
If you're going to be in the city for a prolonged period of time and have the means to do so, I would highly recommend booking a Chinese calligraphy class!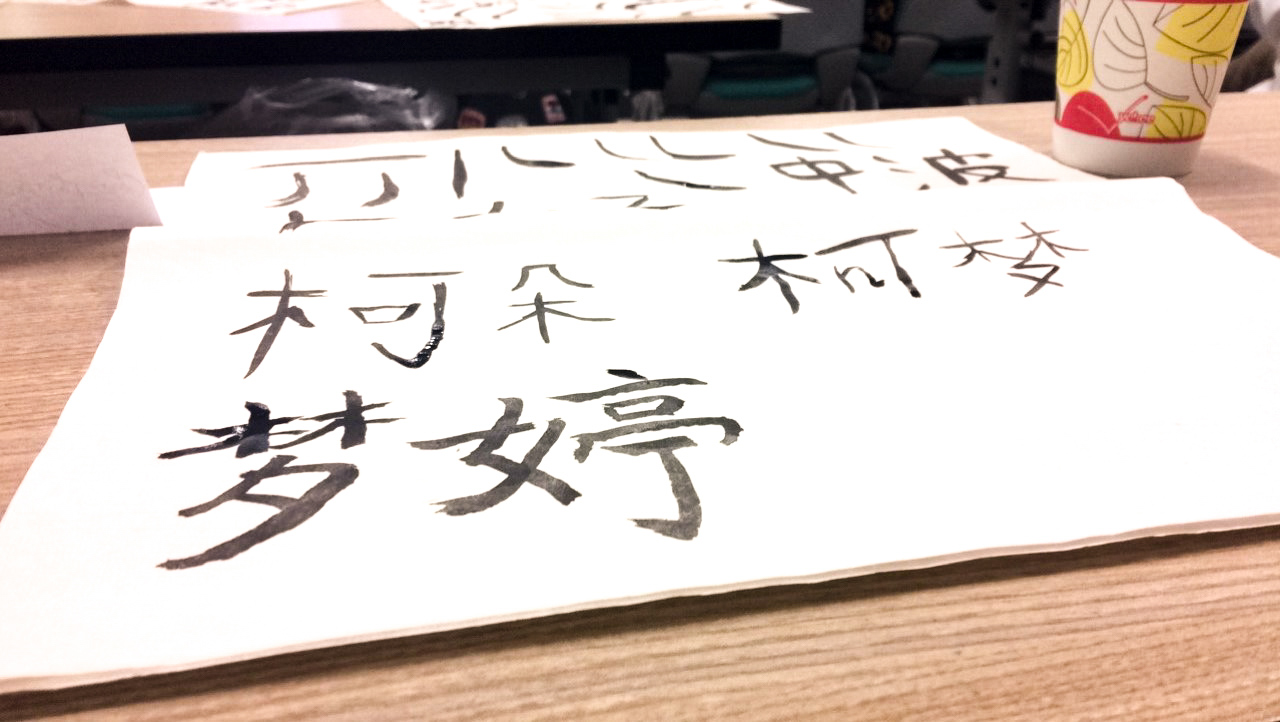 15. Learn about the art of Chinese tea drinking
Another unique experience the University had booked for us was tea tasting at a local tea house situated close to the Temple of Heaven. The lovely lady who worked there talked us through different tea types.
We also got to taste five different blends, as she explained ideal brewing methods for each and taught us how to savour our tea. I'm certainly much more of a coffee drinker myself, but I found it fascinating to pick up some tips while being in the cradle of tea!
Tea drinking is essentially an art form in China – no other country in the world has such strong tea traditions. They use all kinds of different equipment to prepare their tea, including various clay pots, small tea cups, and bamboo tea scoops. The way your leafy beverage tastes is down even to the way you pour the water, which is nowhere near as easy as it sounds!
Attending a tea tasting ceremony in China is an absolute delight, and I dare you to walk away empty-handed! Understandably, the prices of tea in traditional tea houses are on the higher end of the spectrum. Once you know what your personal preference is, you may want to check out smaller tea shops instead, which is what I did…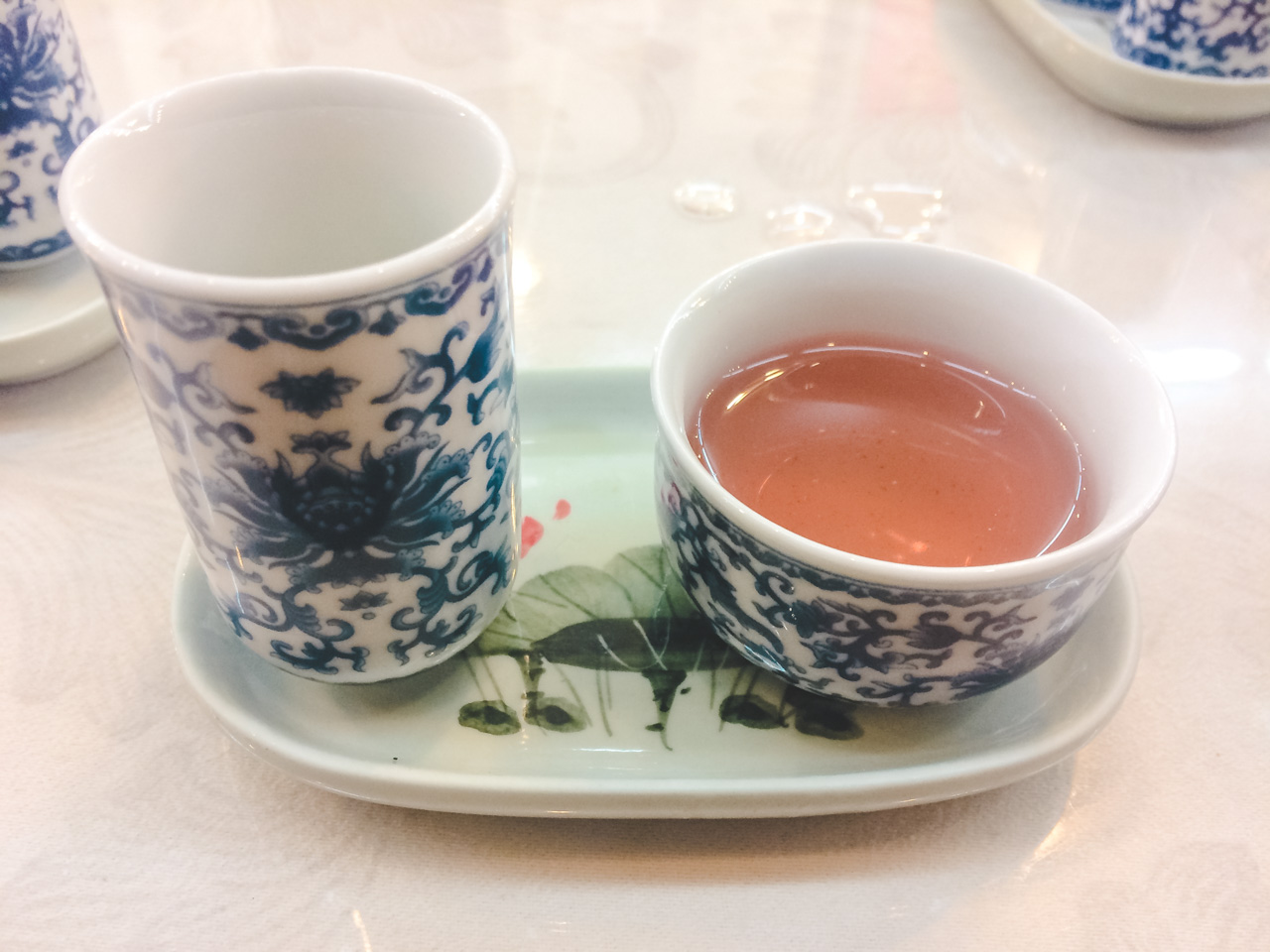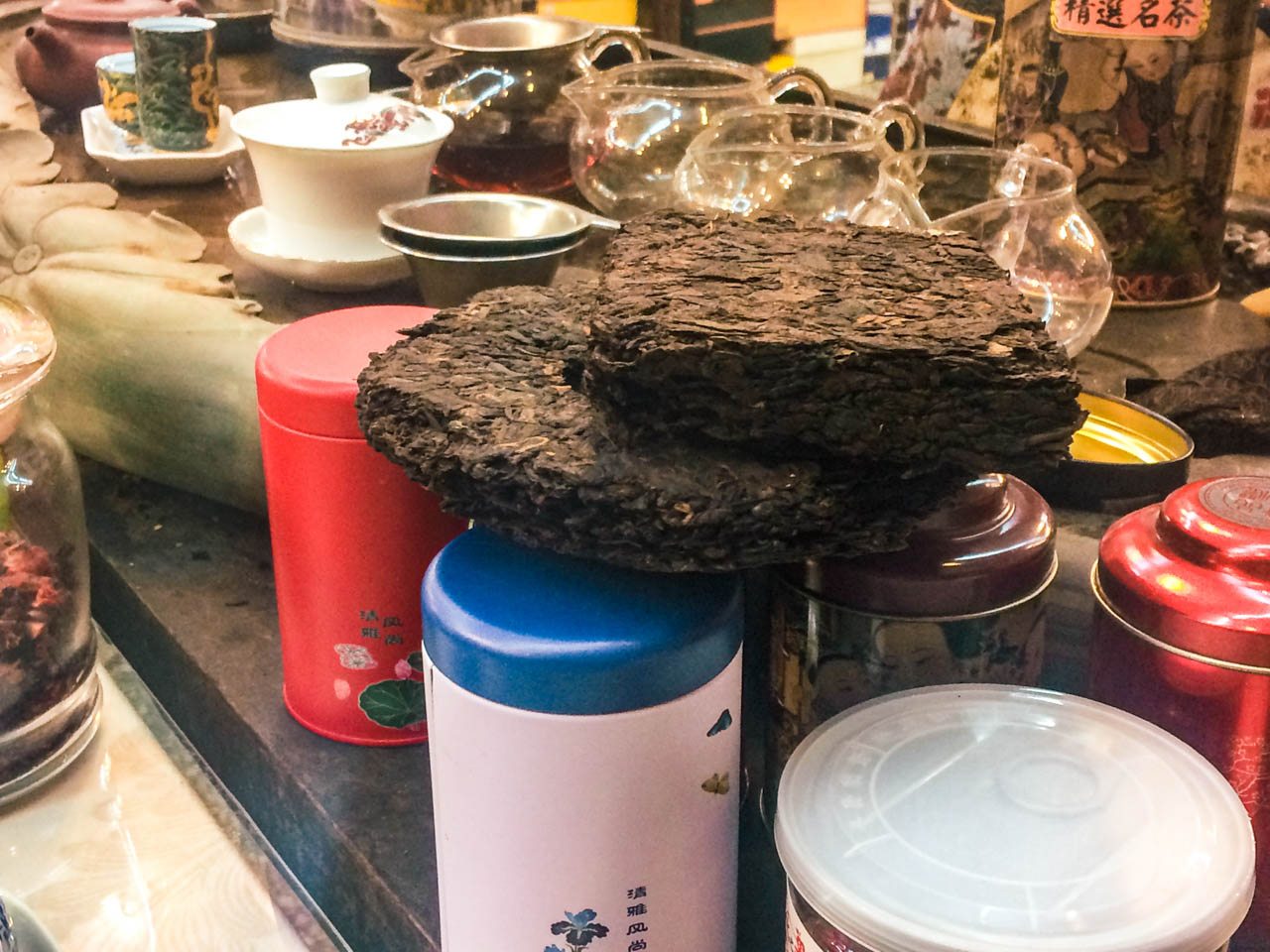 16. Master your haggling skills at the Silk Market
Before negotiations became an integral part of my day job, I honed my haggling skills at the infamous Silk Market. It was without a shadow of a doubt the most peculiar shopping experience I've had to date, and one I scrupulously prepared myself for. Until 2005, the Silk Market used to be an outdoor market. Now it's a shopping center housing more than 1,700 retail vendors across 35,000 square metres.
Despite its name, it offers much more than silk. You can browse through a massive selection of clothes, including tailor-made garments, shoes, accessories, souvenirs, food items, electronics and more. The Silk Market remains notorious among international visitors for offering the widest variety of counterfeit designer goods. The ground rule is that all prices have purposely been hiked up by 50-60%, so you need to haggle them down.
How to bargain in Beijing Silk Market
Even through the sellers' language skills have improved over the years, the negotiations still often take place with the use of calculators. You type out your suggested price on a calculator and pass it back and forth until you reach a compromise. I had the surprise of my life when I asked my friend for advice on whether I should accept the offer or keep negotiating, and the seller replied: "80 is a very good price" in perfectly correct Polish!
When bargaining, you need to stand your ground and get ready for lots of theatricals. I only bought a couple of fridge magnets, a T-shirt for a friend, and several tea blends, but I definitely experienced my fair share of drama. There was one memorable Oscar-worthy performance, in which a tea seller made expressive gestures, gave me angry looks, and even yelled overdramatically "You're killing me!" when I kept trying to drive the price down.
If you're genuinely interested in a certain item, try not to let it show, as vendors will pick up on it. Don't be afraid to shop around and compare prices between different stalls. When I rejected the tea seller's price and walked away, she waited a minute until she ran after me, shouting and begging me to come back!
It can get really tiresome – for instance, when I wanted to try different tea types, I had to negotiate the price of every single one of them separately. The shop owner tried to throw me off by manipulating the weight, so I had to think on my feet. Still, it was an extremely fun, one-of-a-kind shopping experience and an absolute Beijing staple. Even if you're not actively planning to buy anything, I would suggest you come just for the atmosphere!
17. Have a cup of coffee inside a real-life Central Perk
As a massive fan of this iconic 90s show, I simply couldn't pass up the opportunity to have a cup of joe at the Friends Café in Beijing. At this point, I would like to thank my friends for feeding into my obsession and doing everything in their might to take me there.
At first, we made a mistake when typing the address into Google Maps and ended up on some university campus (don't ask how, I literally have no clue how we could have got it this wrong). I wish I could say we became aware of it right away, but it took an entire campus tour and a few conversations with random people to realise that wasn't the place…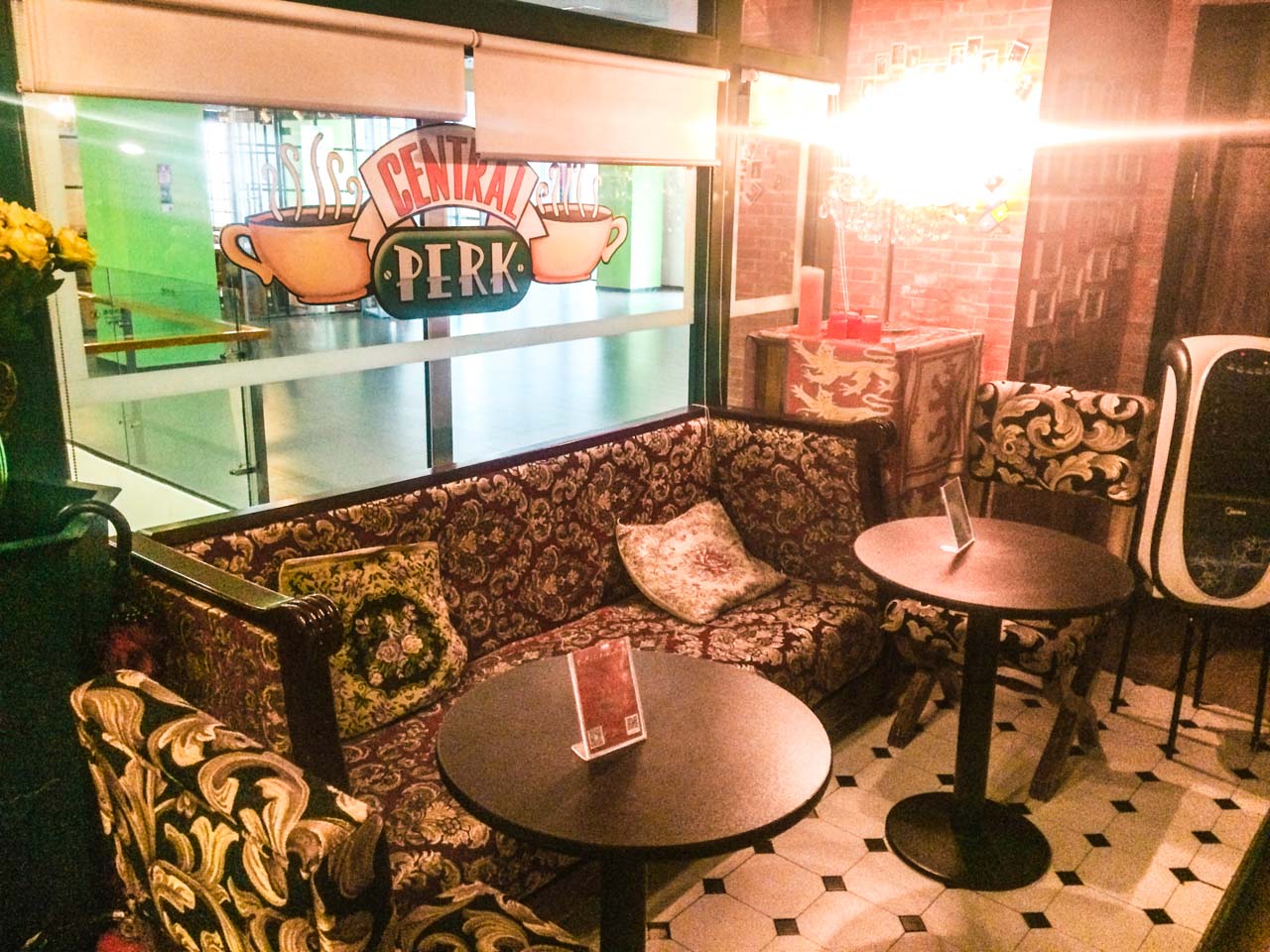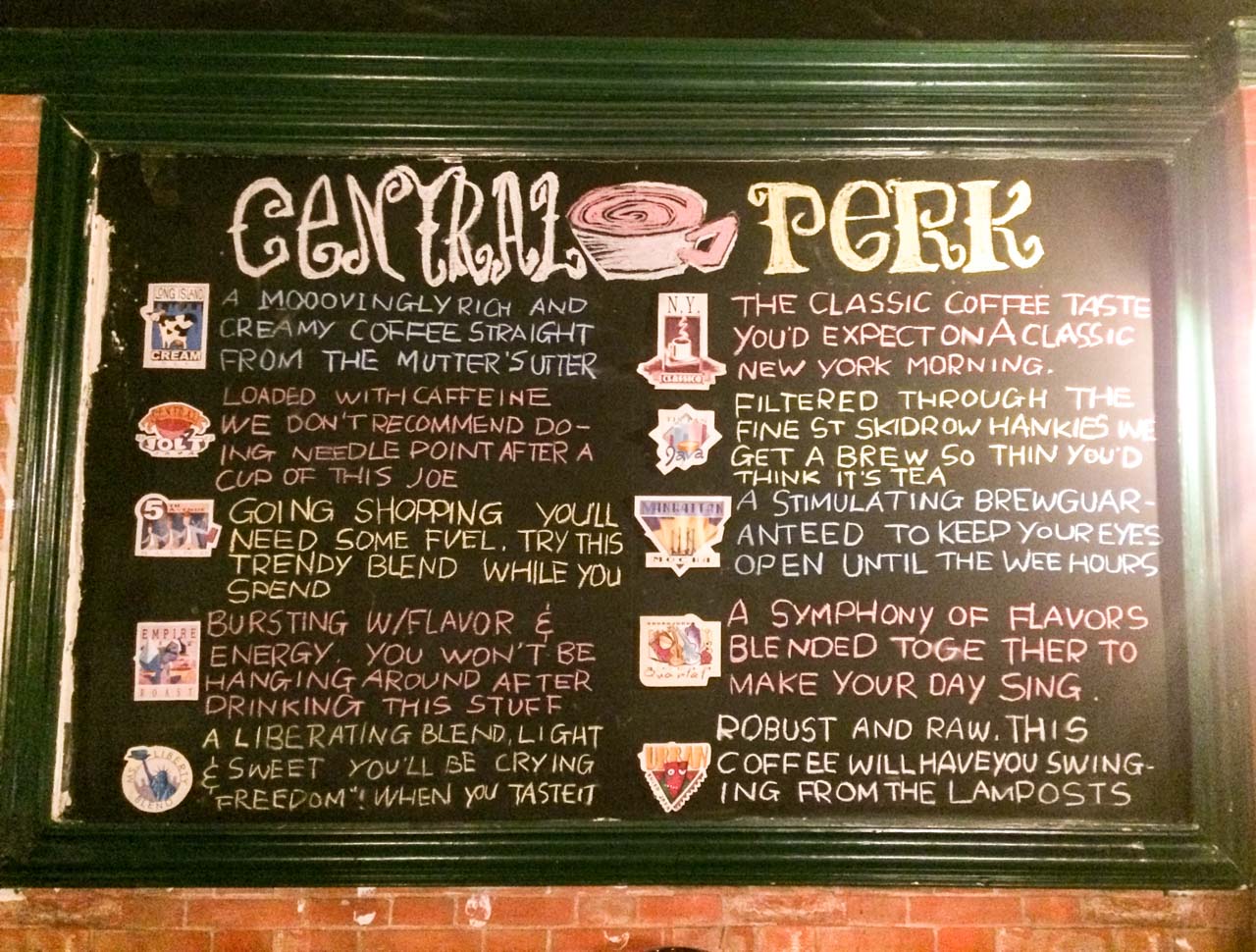 Thankfully, second time was the charm and we made it to the sixth floor of the Chaowai Soho mall, ready for The One Where I Visited Beijing's Central Perk! Out of all the Friends cafés I've been to, this was hands down the most faithful replica. They got it right down to the last detail – from the café's brick interior featuring the iconic orange sofa to Joey and Chandler's apartment next door. Their menu has been carefully curated to include items that have been mentioned on the show. There's even a lovely ginger cat tending the bar, although I can assure you he is anything but smelly!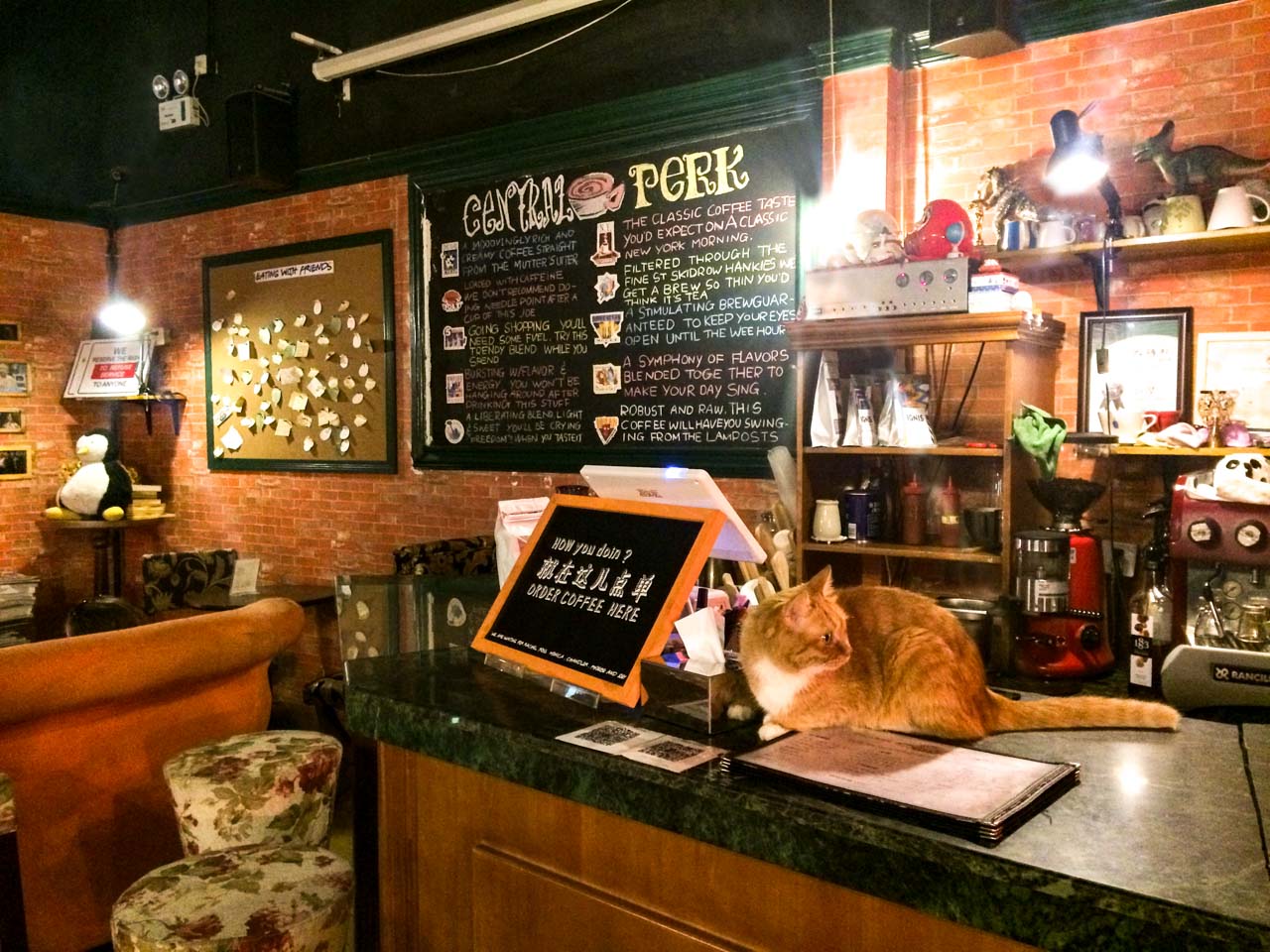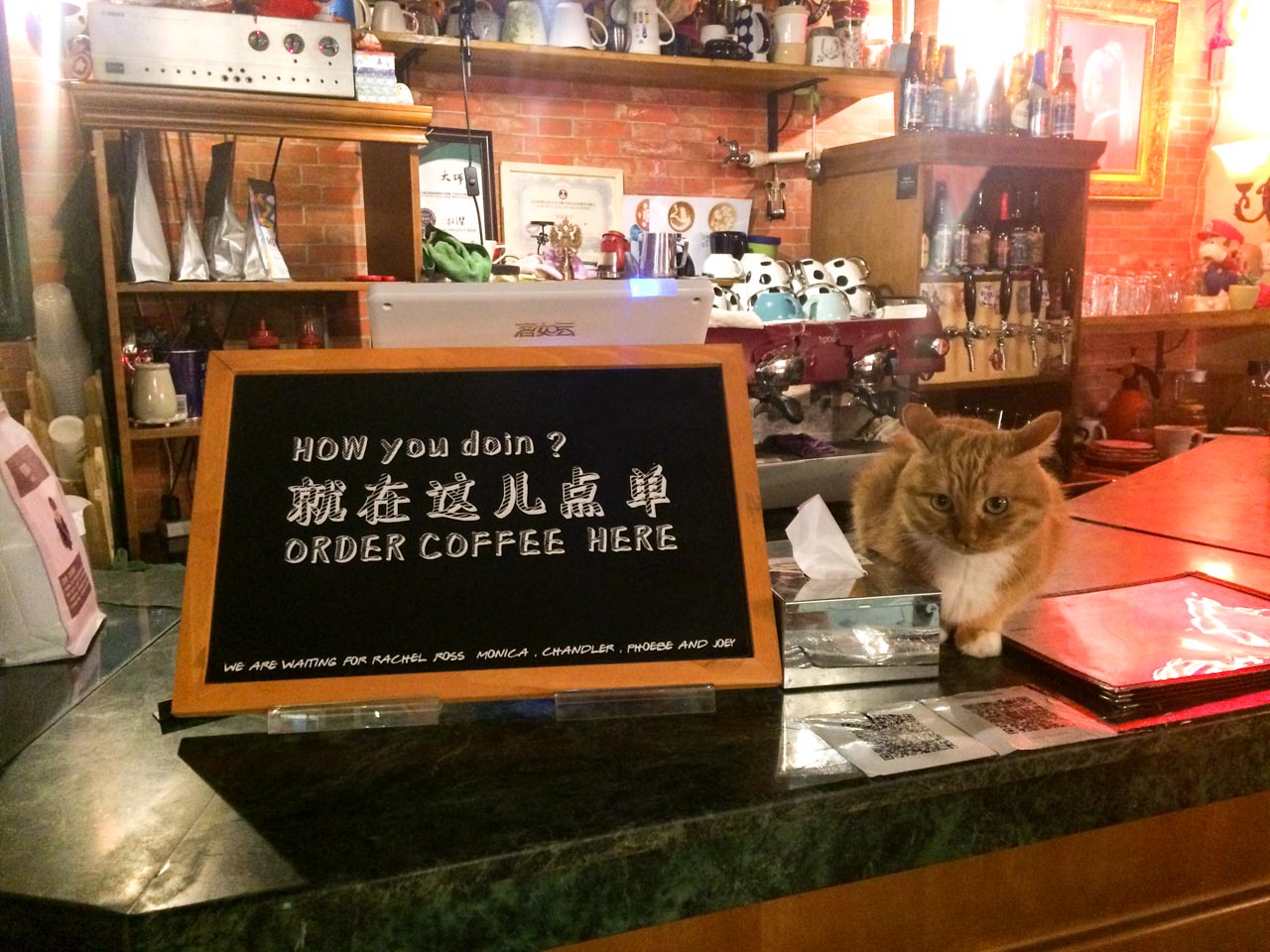 In addition, they have Friends episodes playing on a loop, and there's a guestbook where you can leave a little note about your visit. I was in my element the entire time – if you're a diehard fan like me, it's the one place in the capital that will be there for you!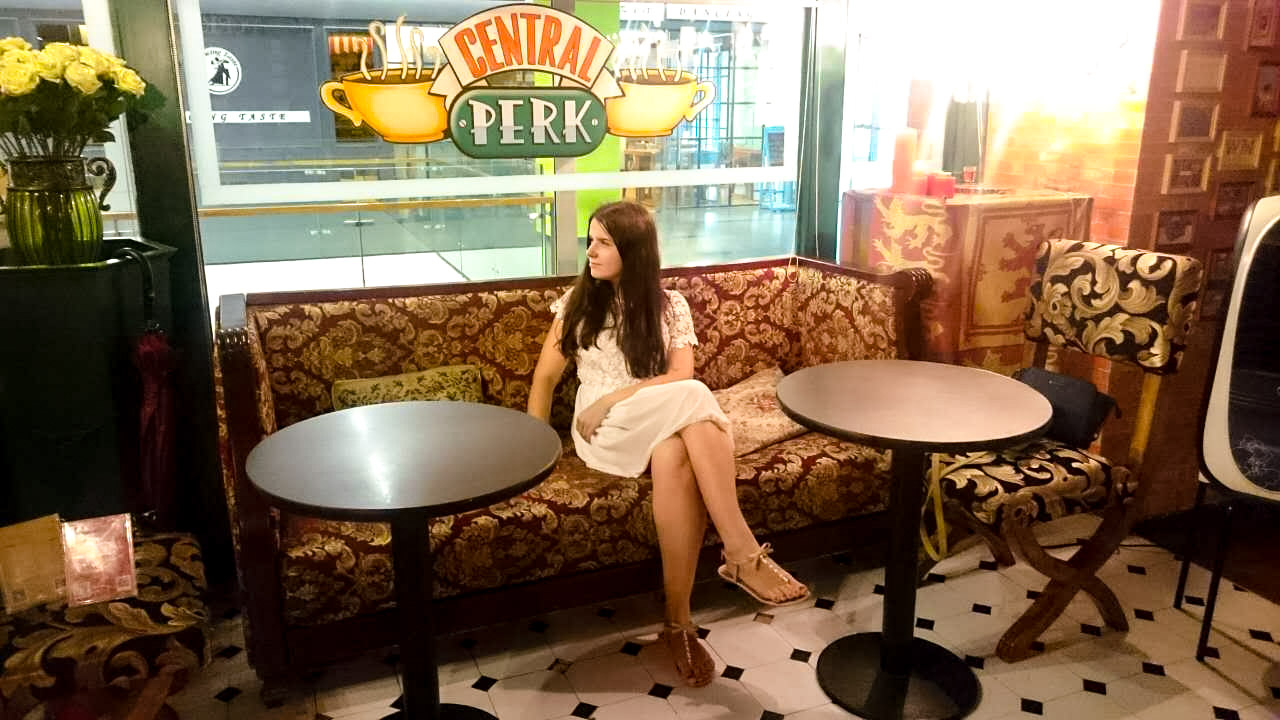 18. Feast on local specialities, including the Peking duck
No visit to Beijing would be complete without savouring the delicacies of the local cuisine. The most popular dish is probably the Peking duck with its characteristic thin, perfectly crispy skin. They typically serve it in spring pancakes (we had ours in steamed bao buns), garnished with scallions, julienned cucumbers, and sweet bean or hoisin sauce.
My favourite part was that everyone could assemble their own portion the way they liked it. I personally discovered that I absolutely hated the sauce. There was no other alternative, so without its essence, my duck unfortunately ended up being a little dry.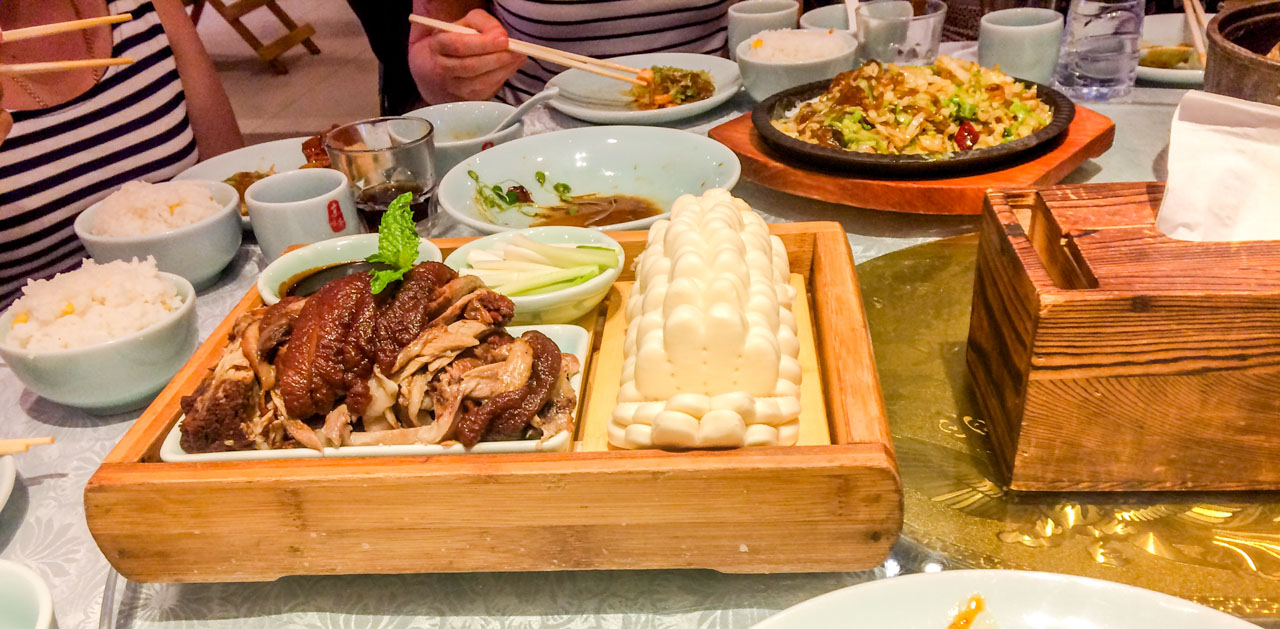 Looking back on our time in China, every meal we had felt like a feast. The centrepiece of most Chinese restaurants we visited was the Lazy Susan rotating table. We would gather around a huge table, our chopsticks at the ready, and take turns trying various traditional dishes. This way, we could taste as many of them as possible and develop our personal preferences.
There are several dishes I miss to this day (I'm thinking baozi, jiaozi, char siu bao, and mantou to name but a few), and others that are a hard pass (century eggs, most types of soup we tried, as well as the black chicken we spotted in our local supermarket). Overall, China is a foodie heaven, so you need to make the most of it!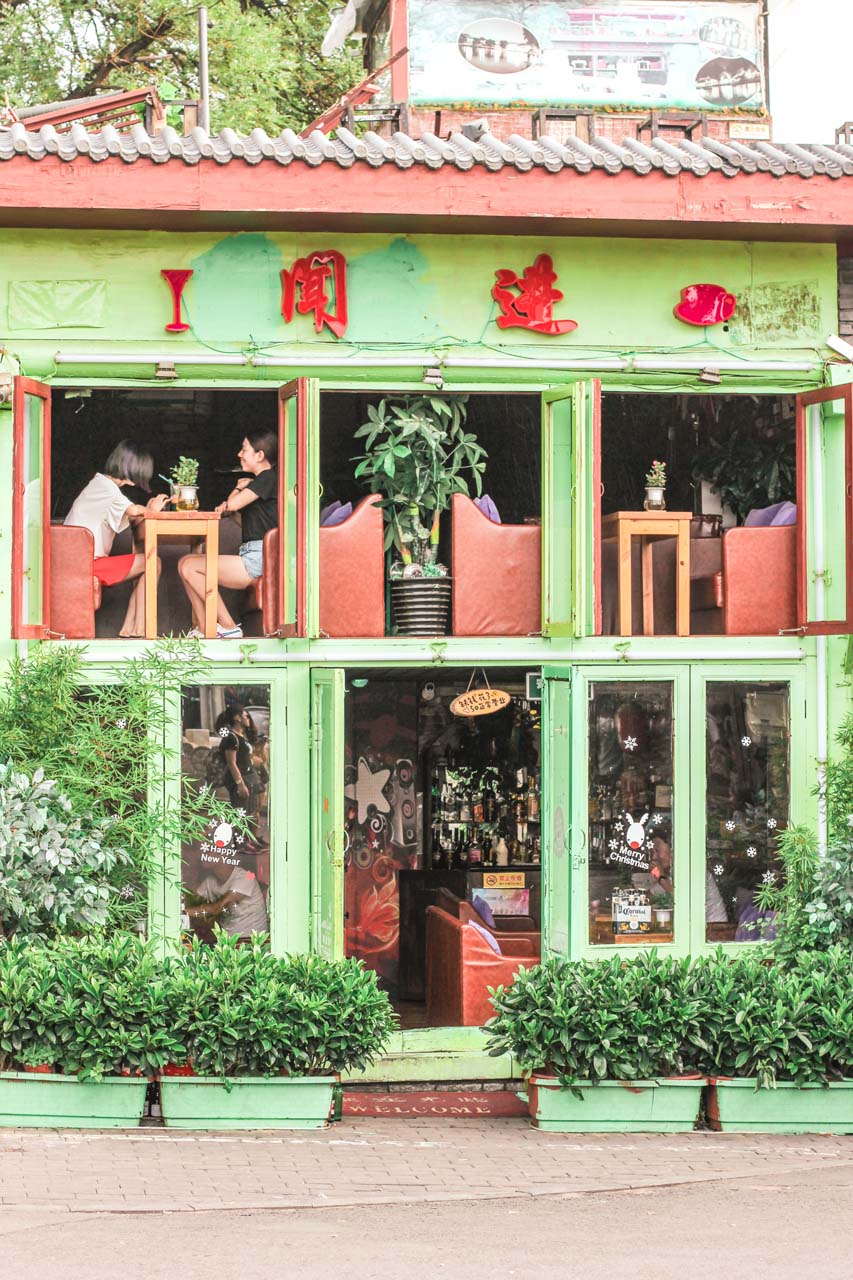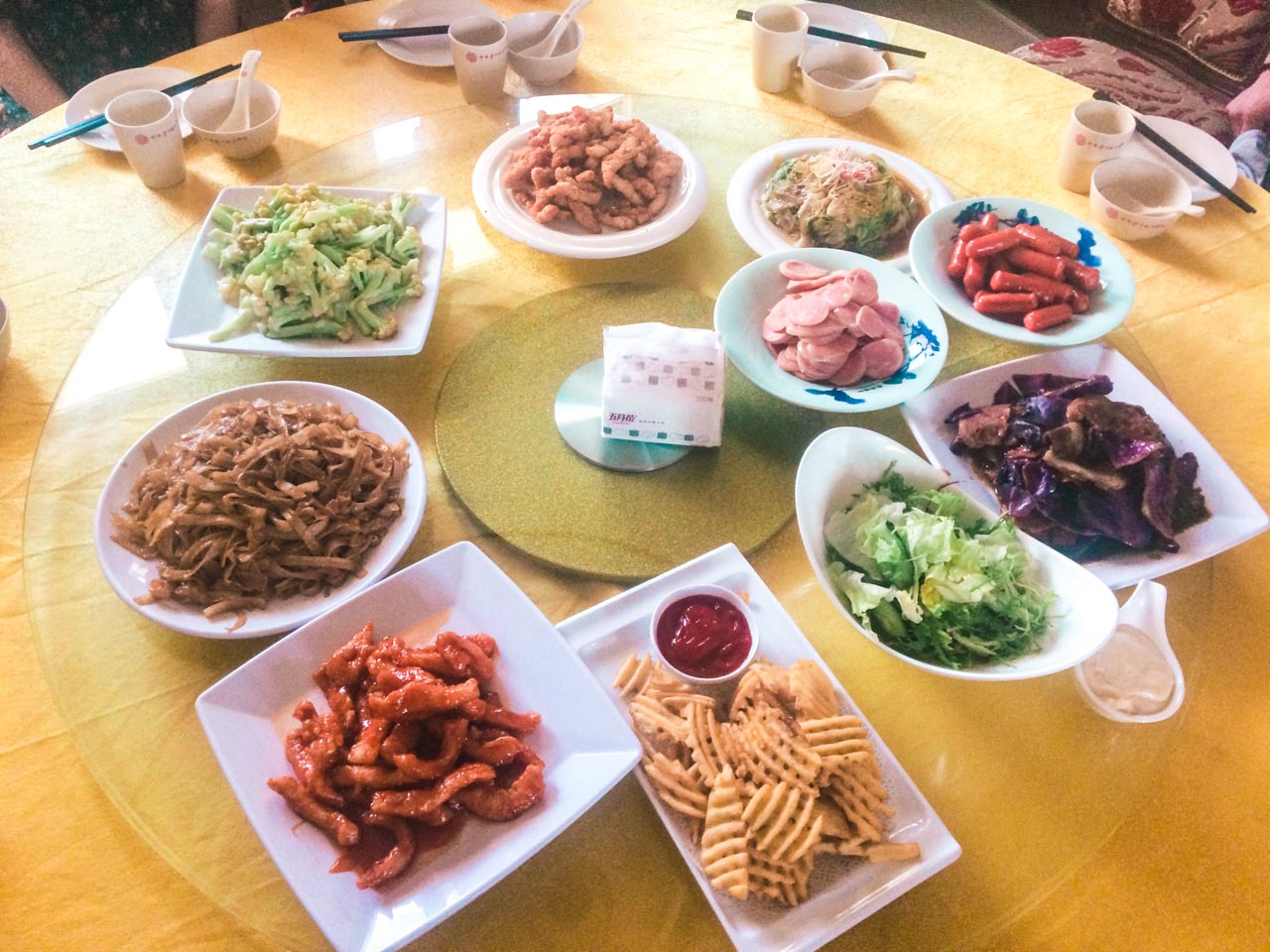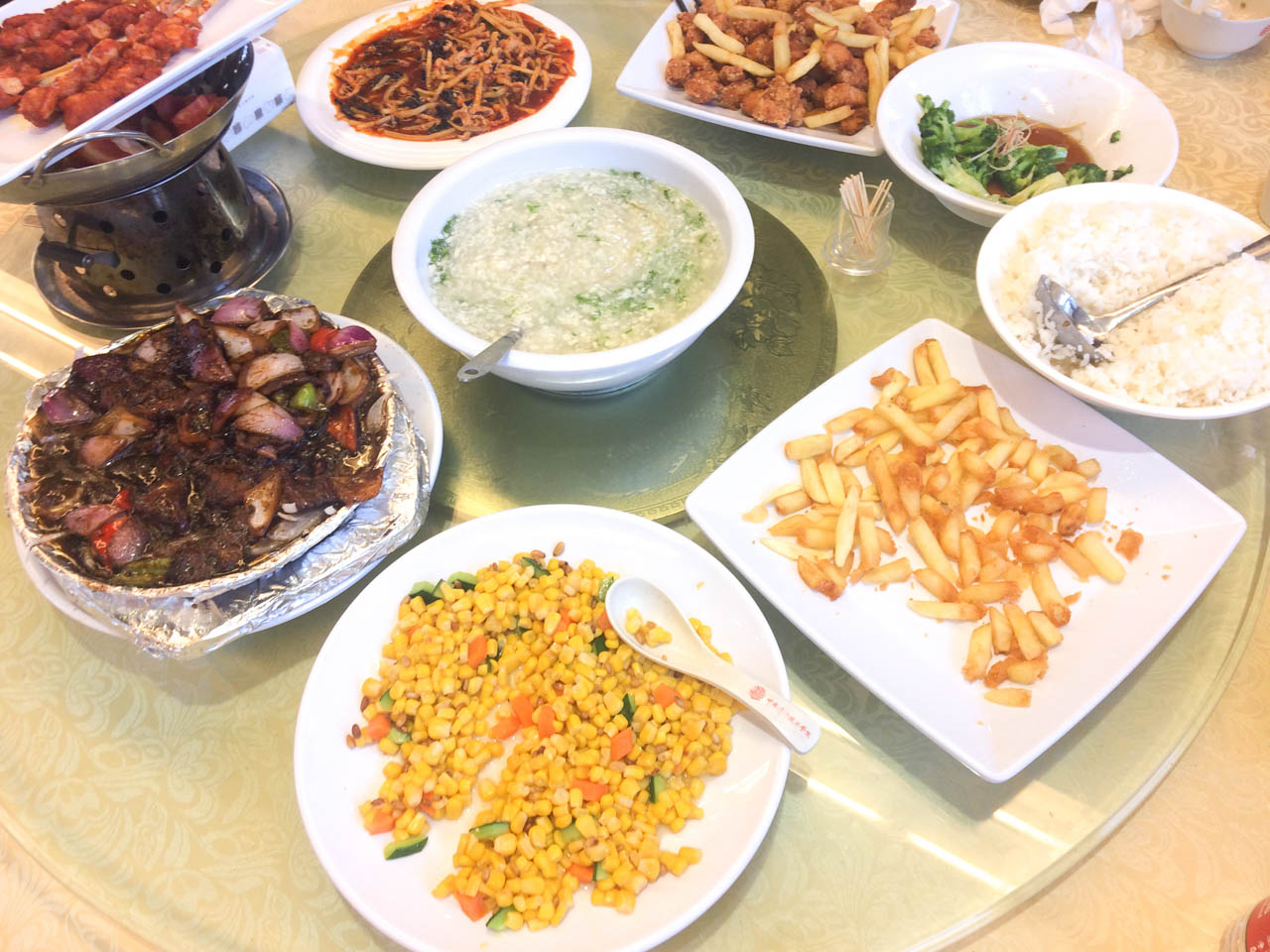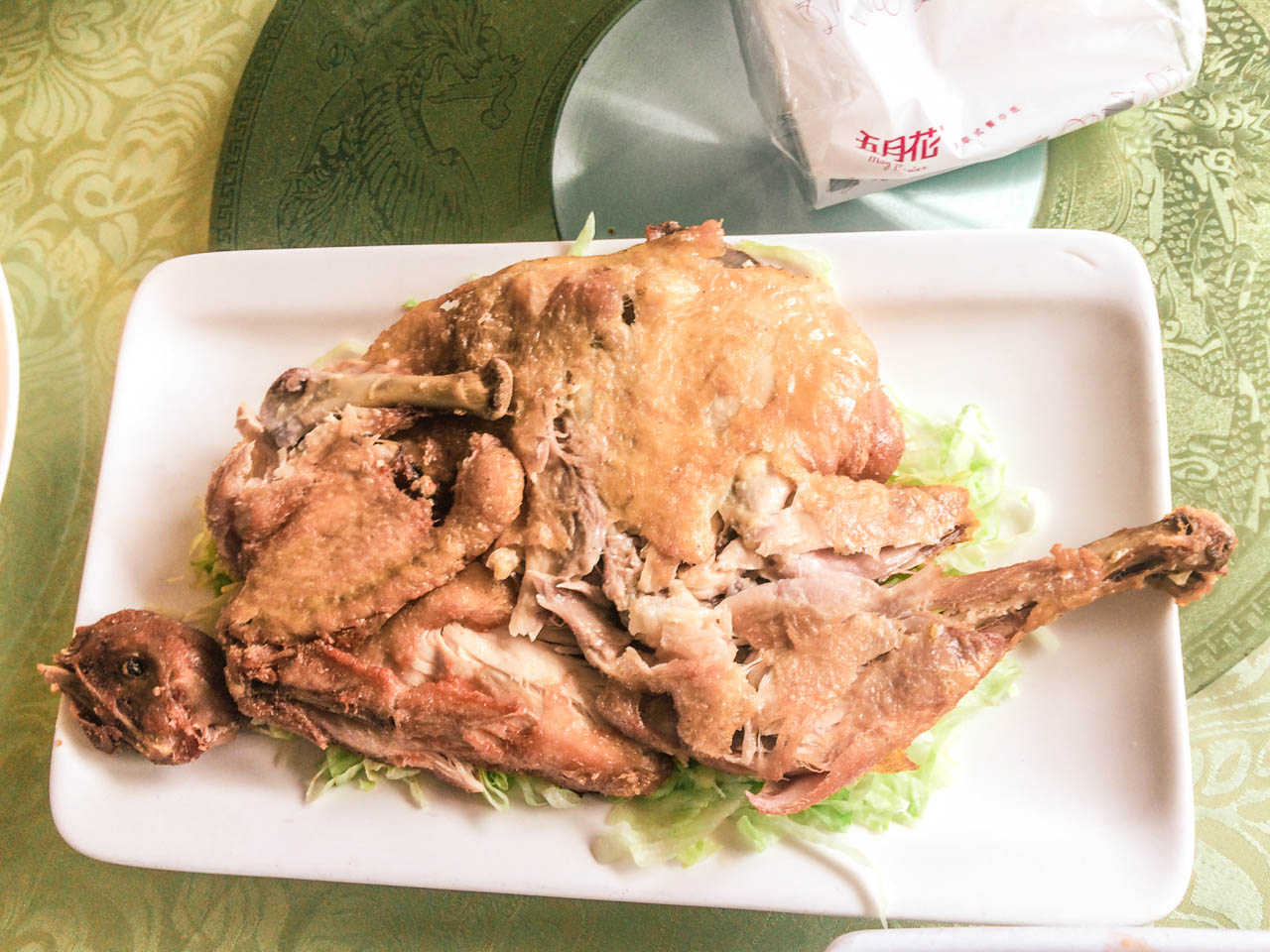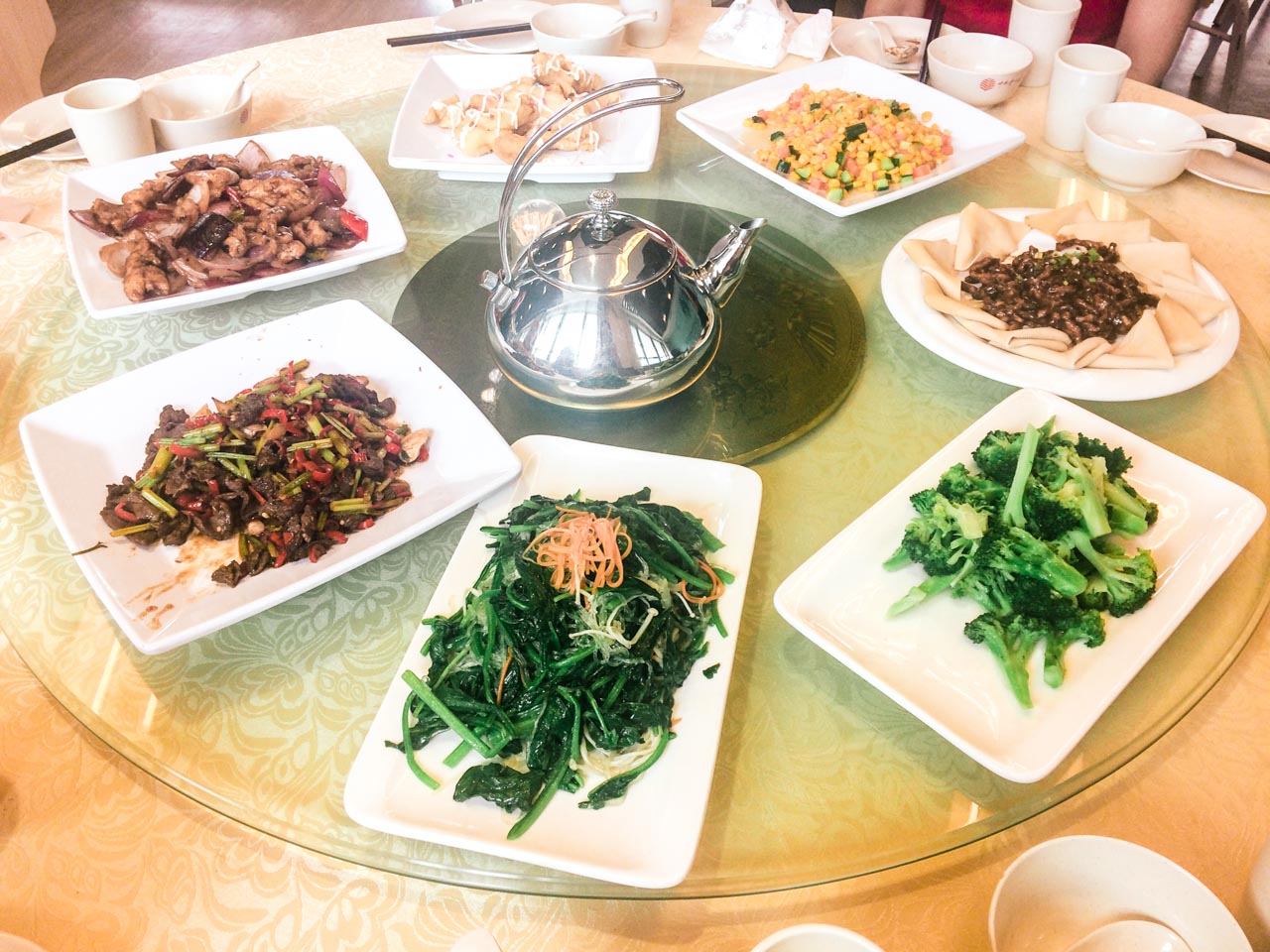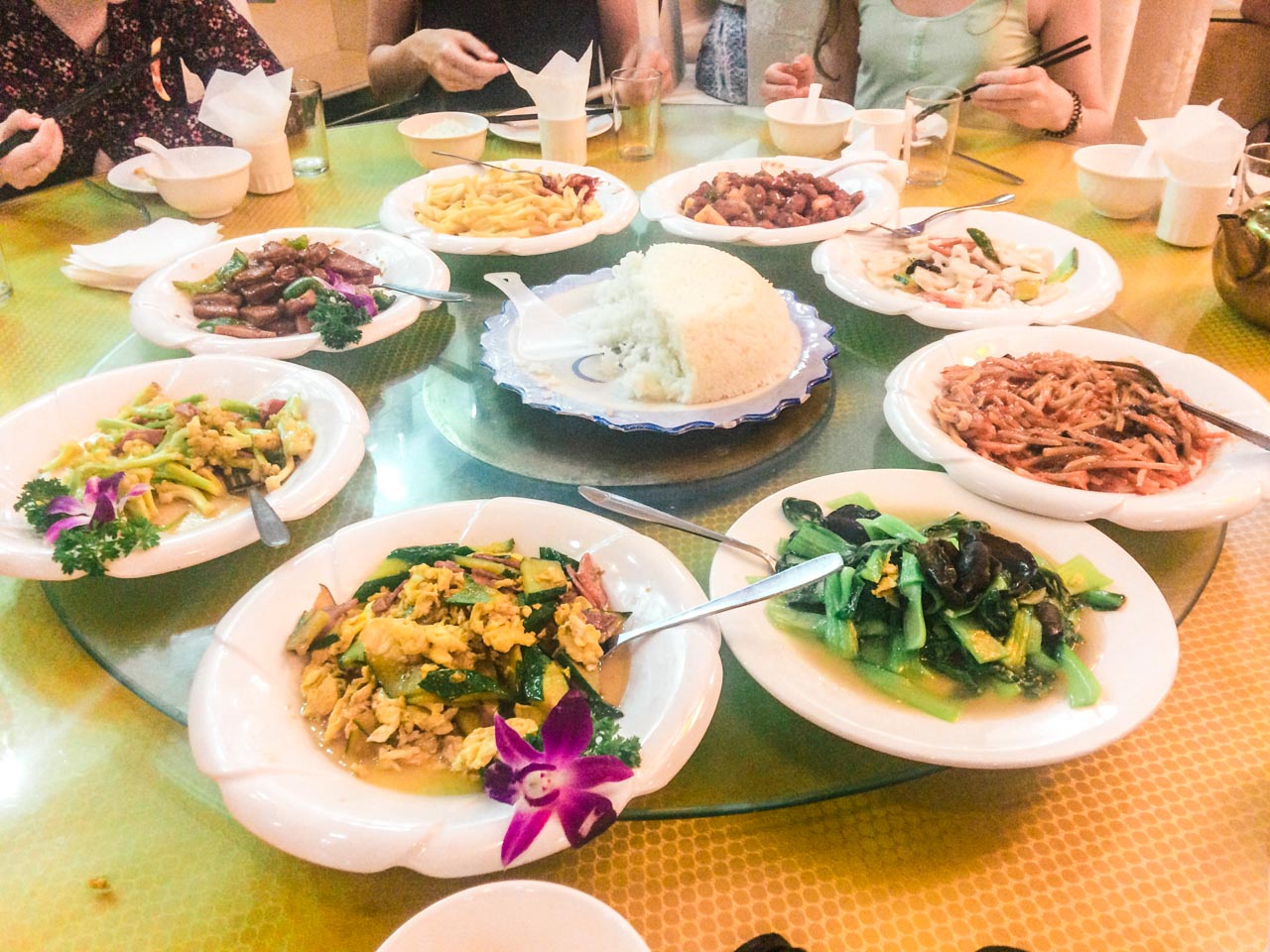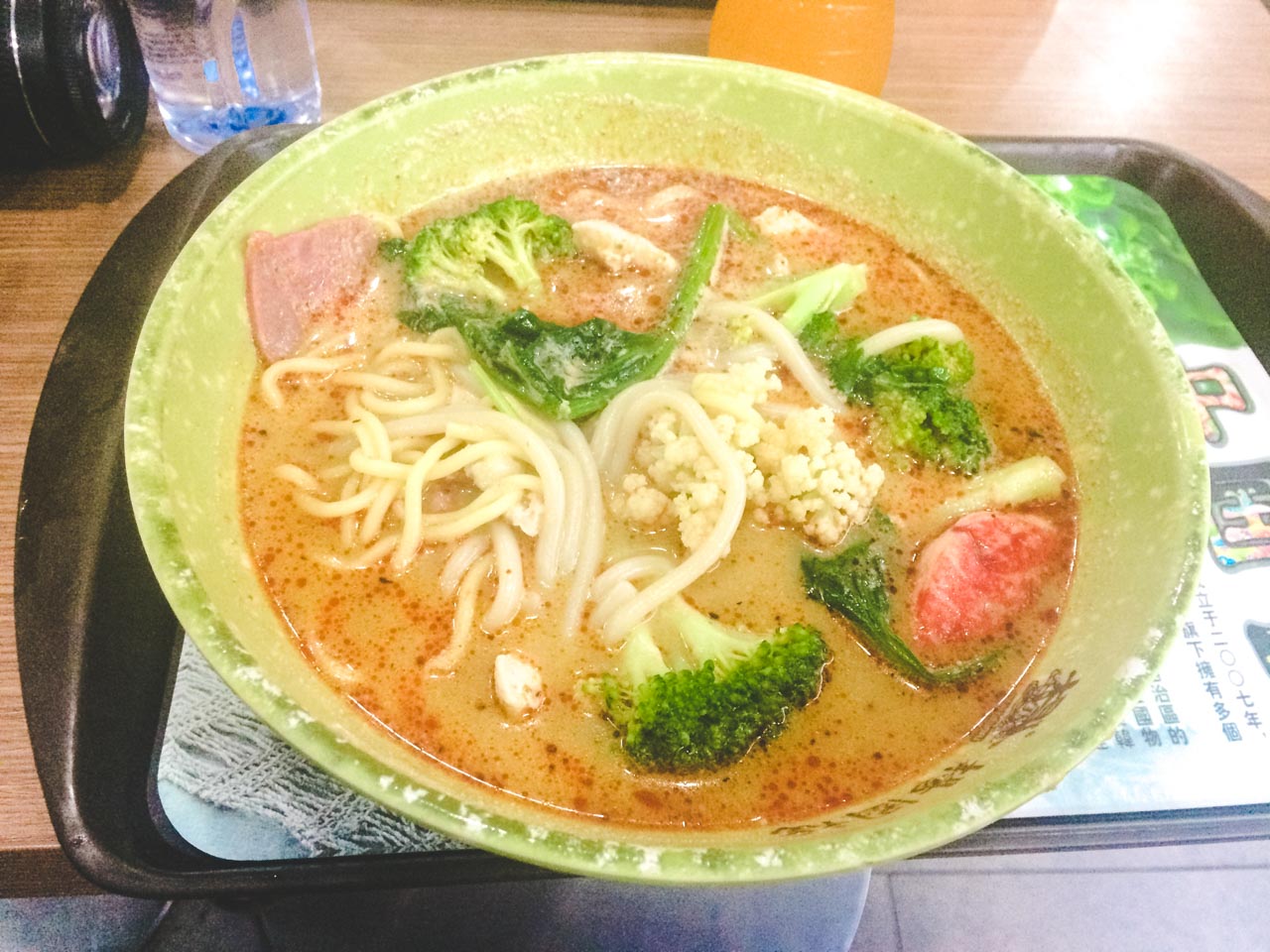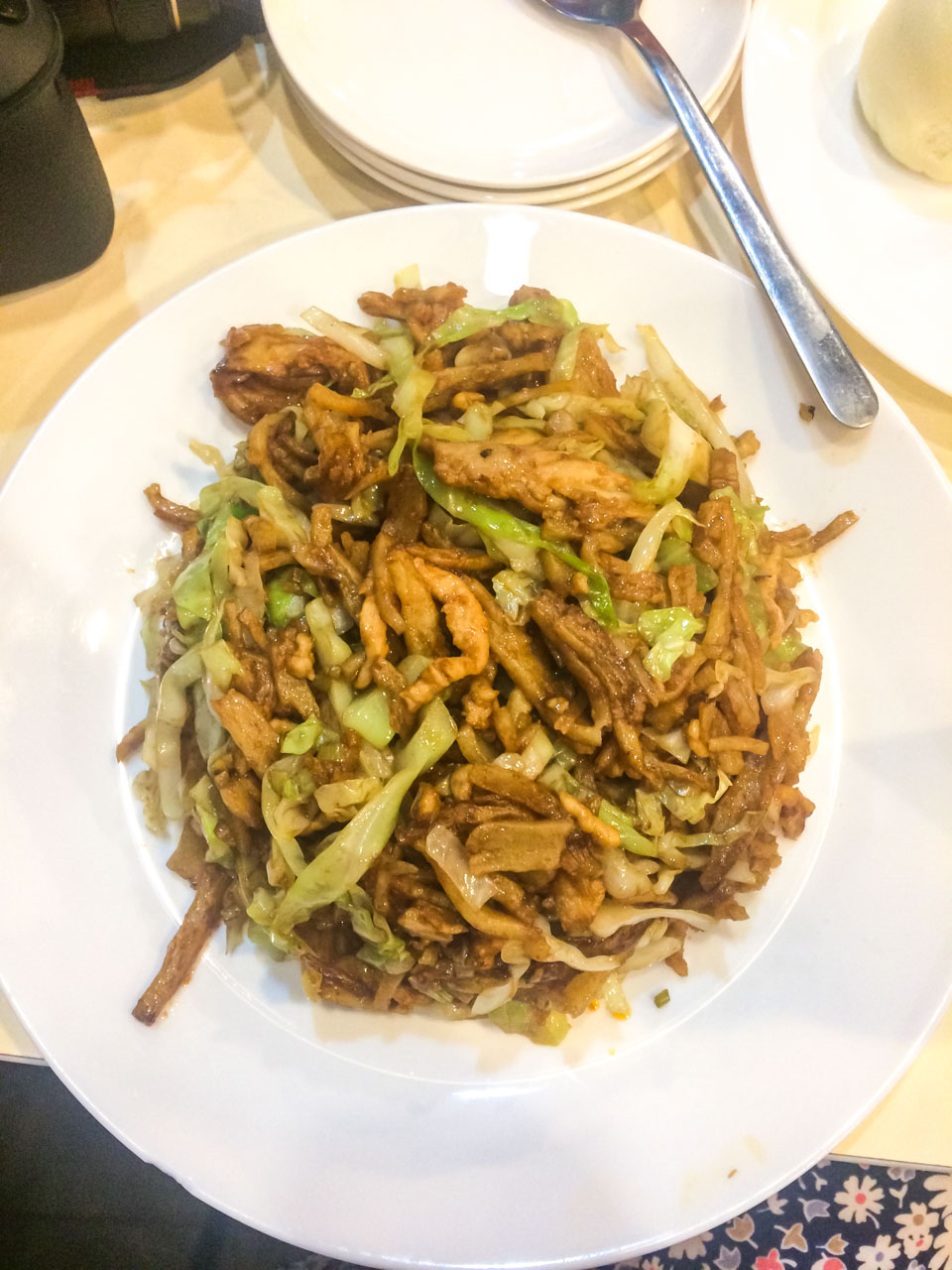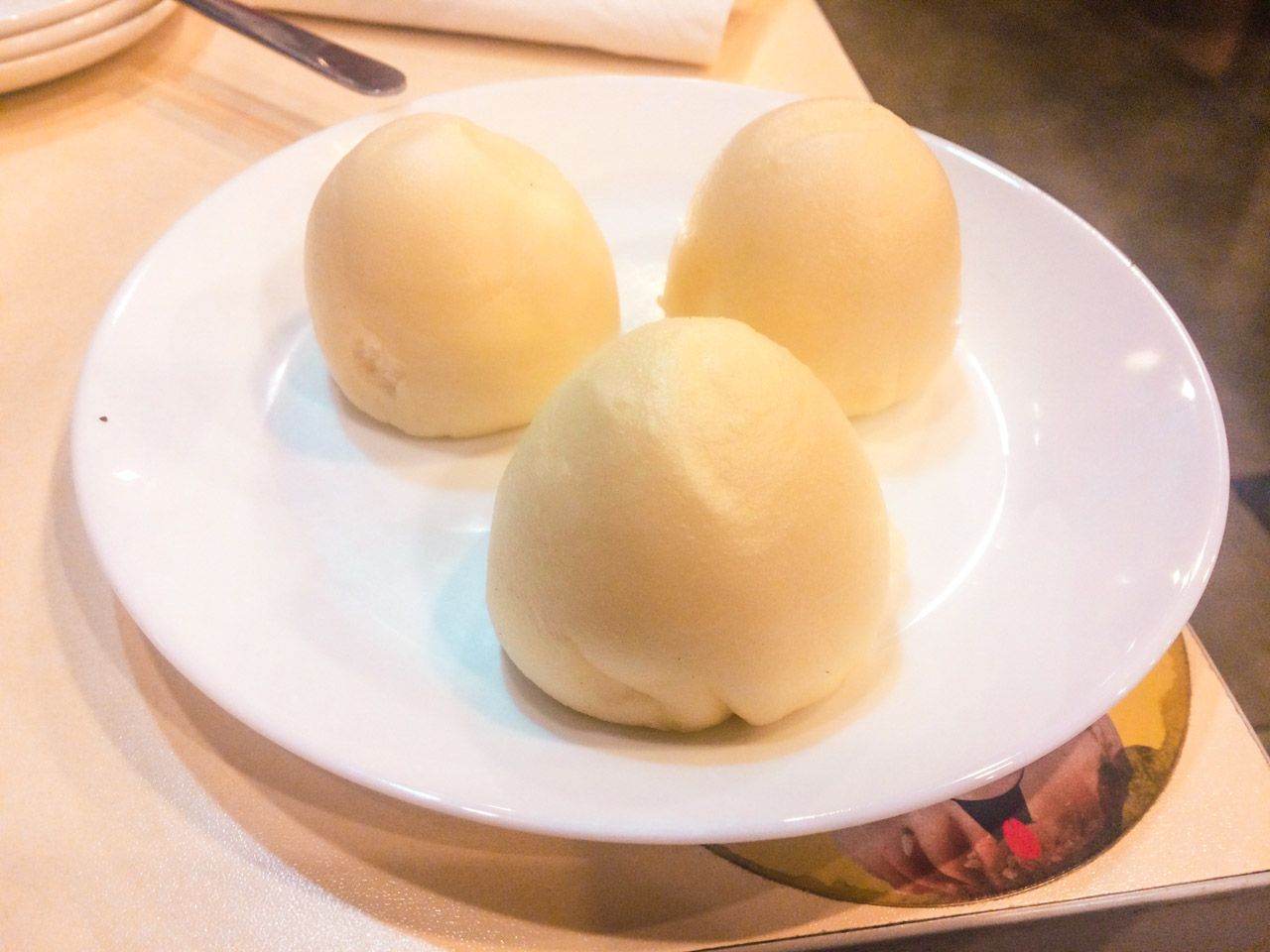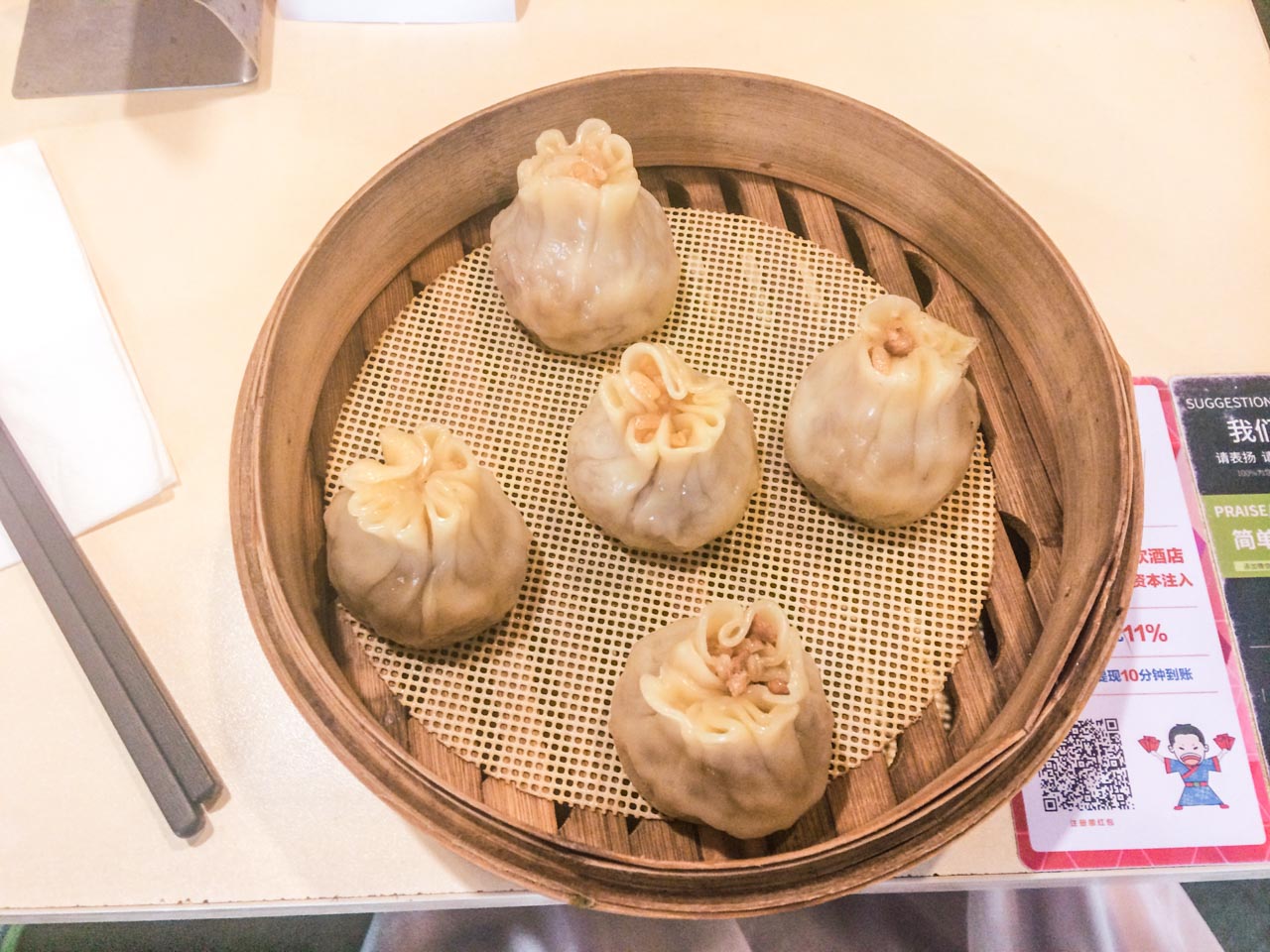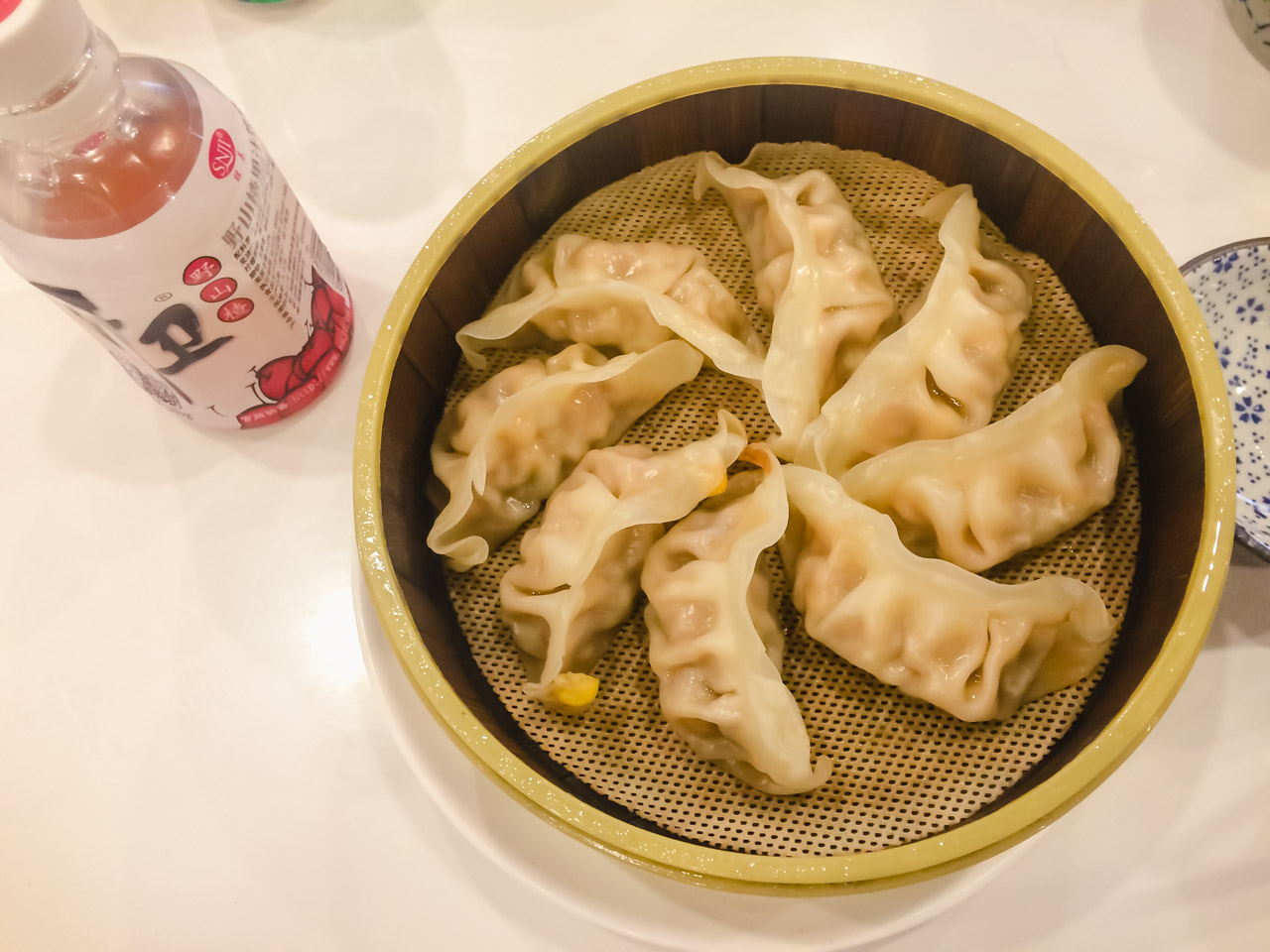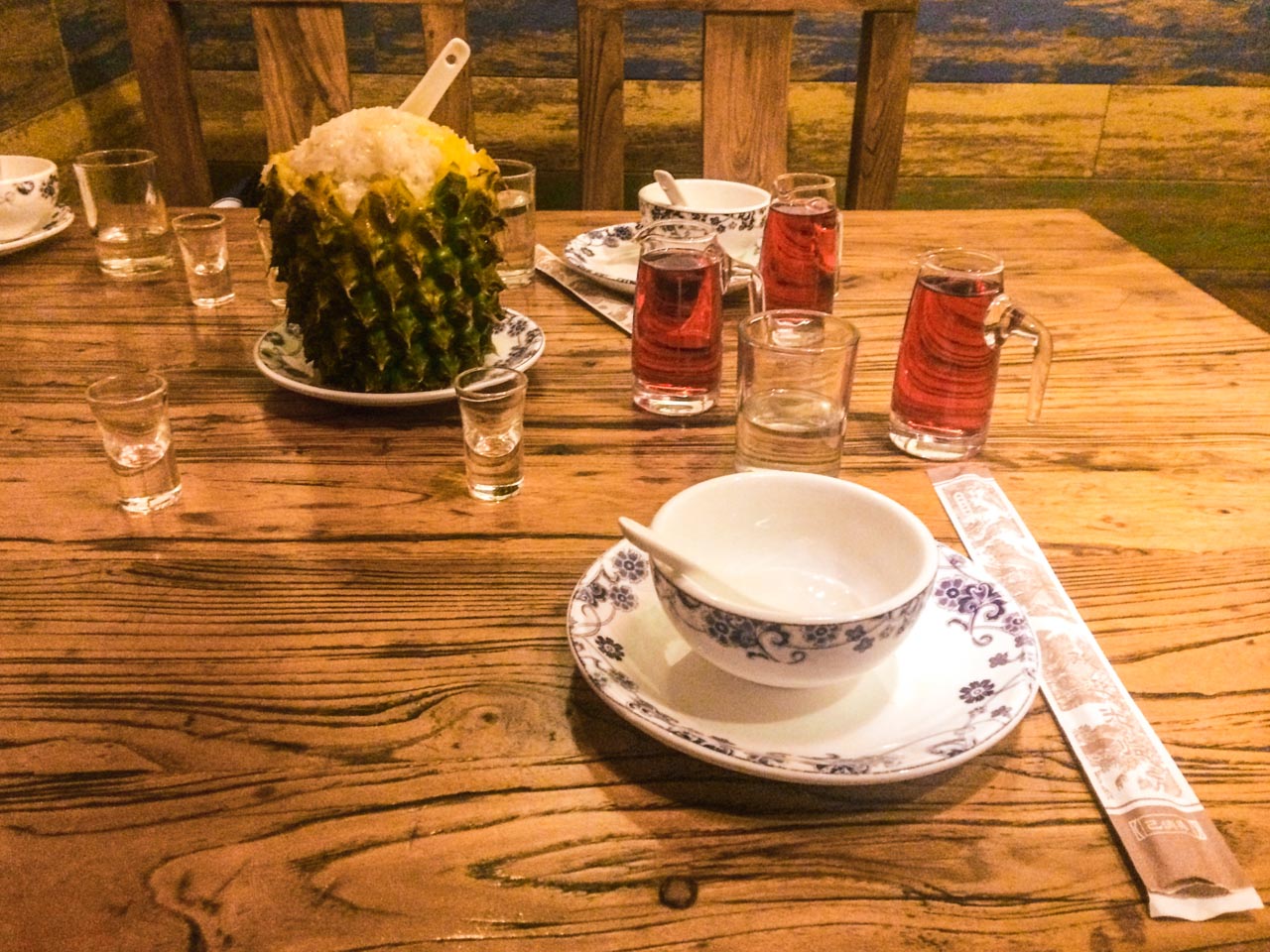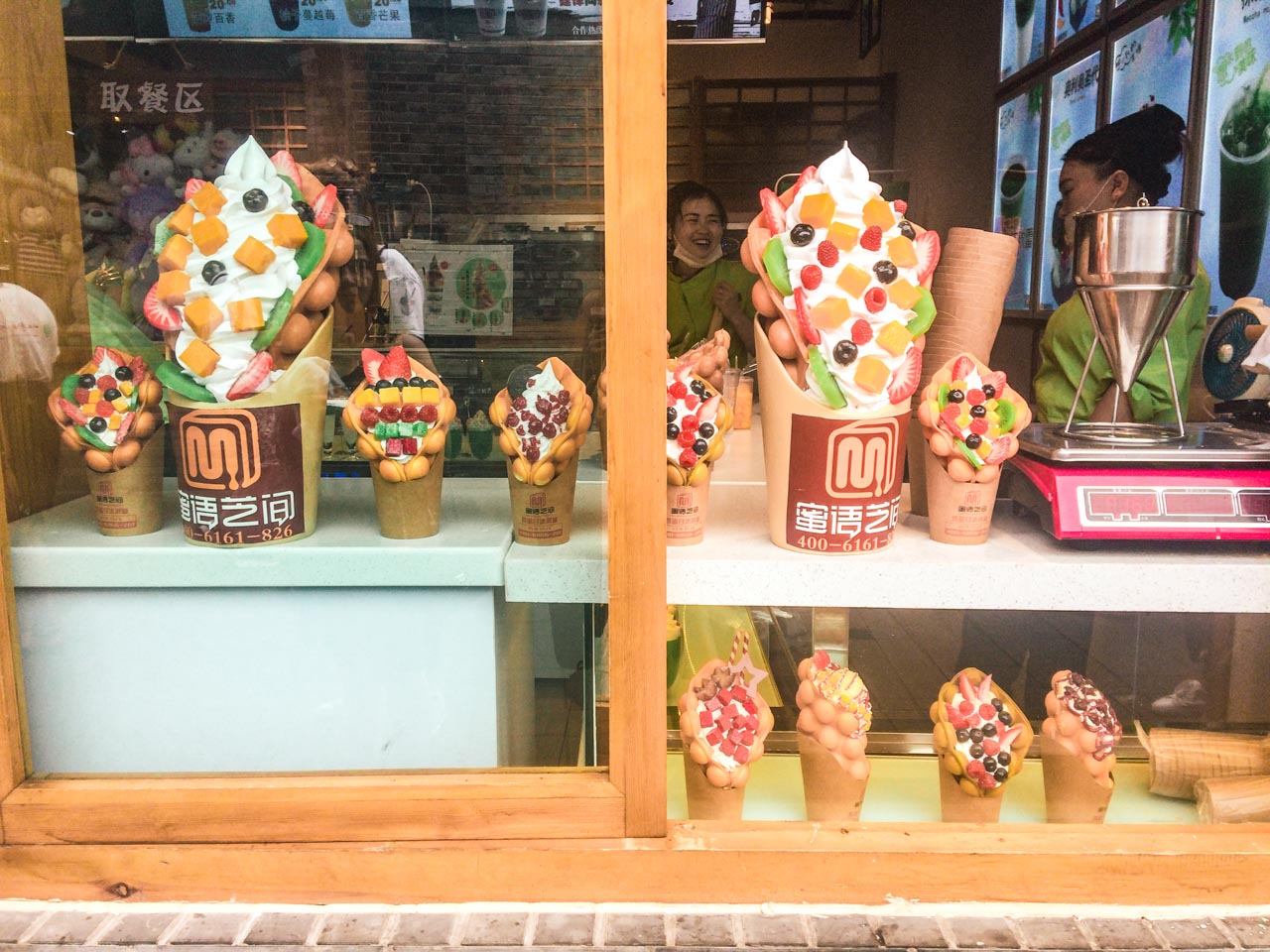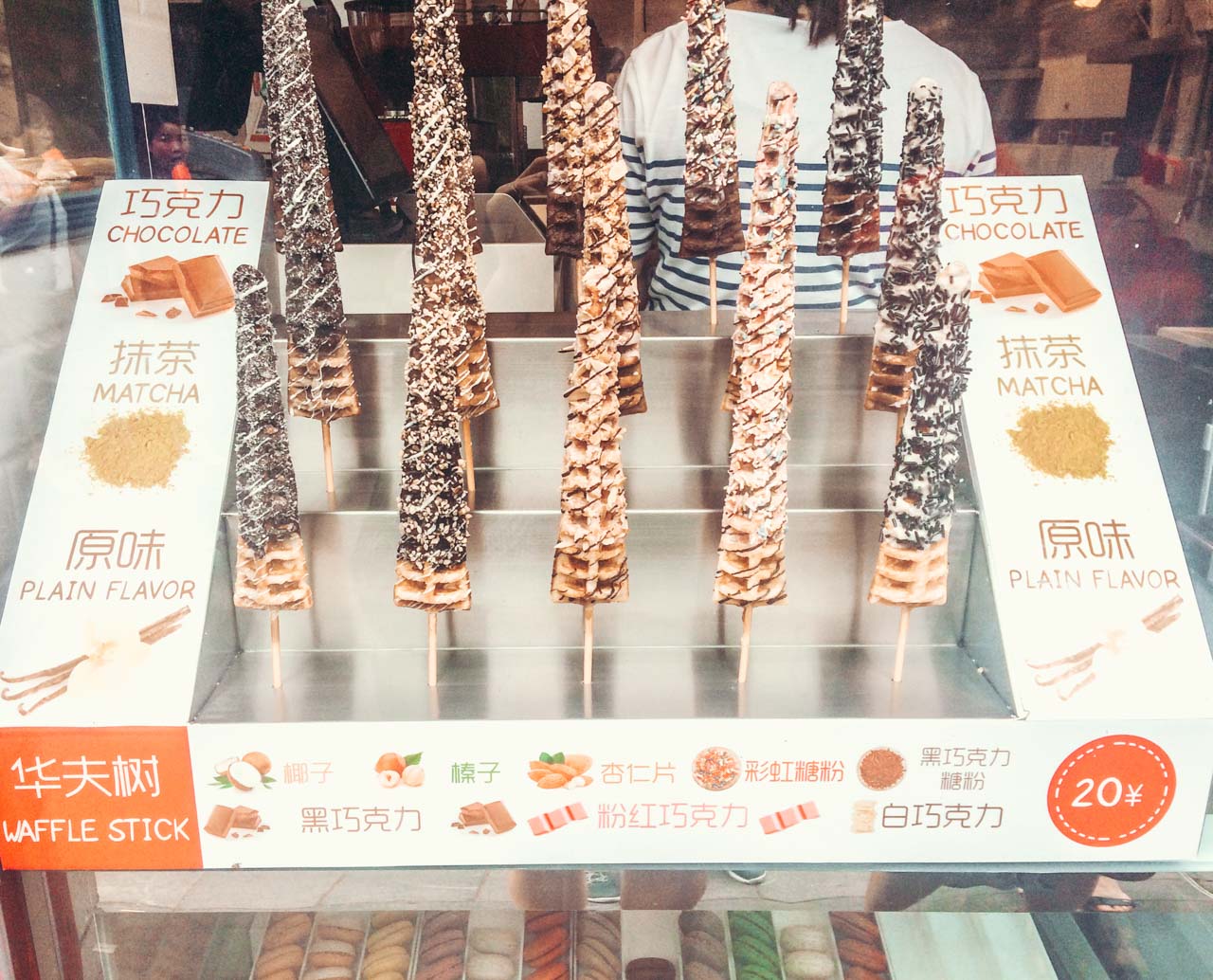 19. Sing your heart out at KTV
Do you love to unleash your inner Beyoncé every now and then, but feel like your talent goes largely underappreciated? Fear not – China has come up with the perfect solution to your problem!
You can officially forget about the shame associated with performing in front of complete strangers. Chinese KTV clubs have private rooms that you can book for a specific period of time, so you can leave any reservations at the door and rock out to your favourite tunes.
The best part is that these clubs usually offer full service, meaning you can choose from a variety of snacks and drinks to enhance your karaoke session. We once had a shopping trolley filled with around 20 beers delivered to our room, and it still worked out relatively cheap!
Much to our amusement, the clubs we've been to censored certain music videos, so don't act surprised when you see an Enrique Iglesias song accompanied by what I can only describe as a cheap home production of a holiday resort commercial…
20. Go on a day trip to Datong, Shanxi
Finally, if you run out of things to do in the Chinese capital, you may want to visit some of the neighbouring provinces. Among all the attractions the University had planned for us was a short trip to Datong, Shanxi. I'll admit I hadn't heard of the city before, but I will now wholeheartedly recommend it to anyone looking for road trip ideas from Beijing. I put together a blog post on how to plan your trip to Datong, Shanxi, in case I piqued your interest!
---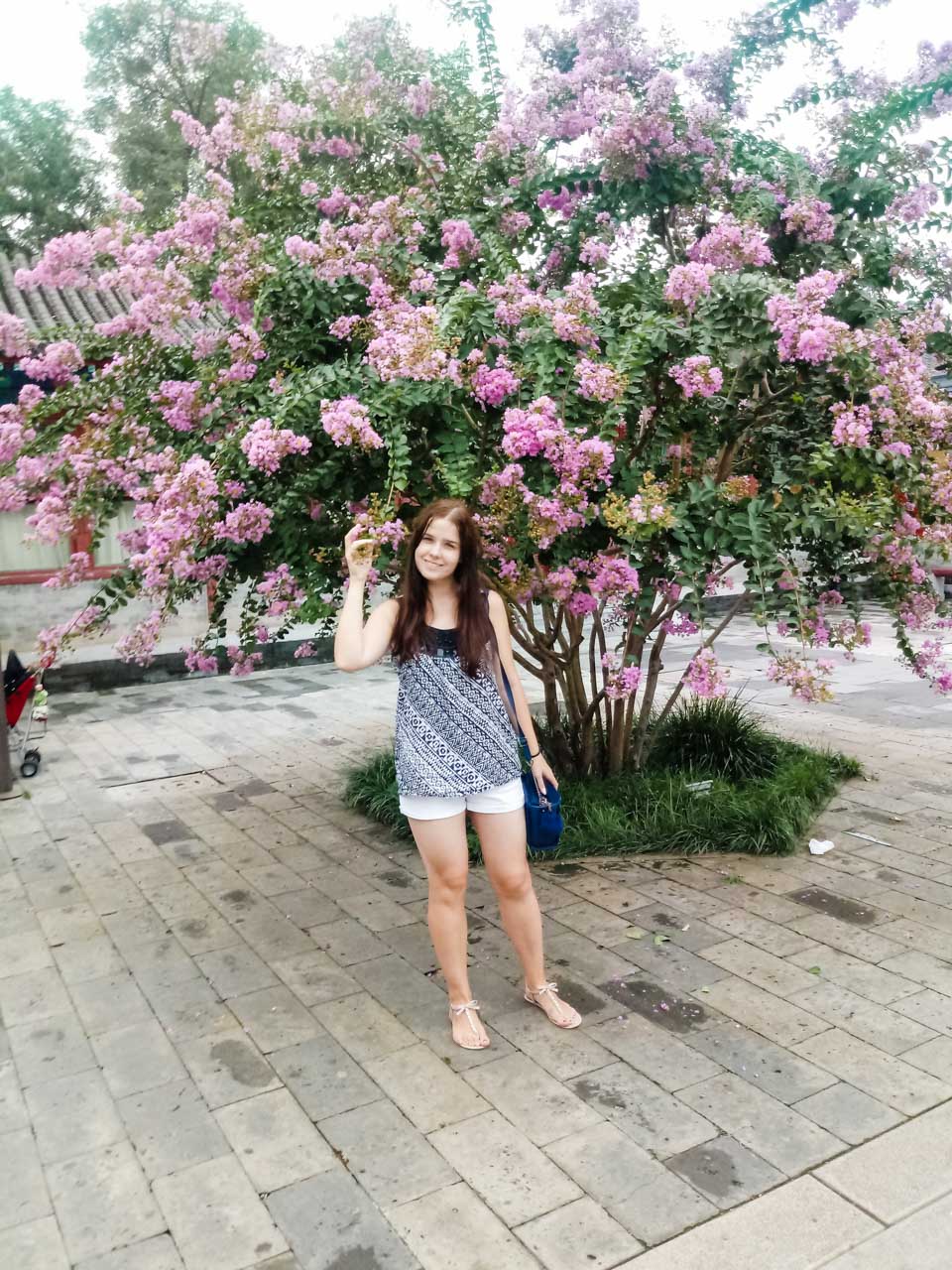 Which of these things would you add to your Beijing itinerary?