Last updated on March 9, 2022
With everything that's been going on this year, insecurity has crept into our lives and become the "new normal". It's safe to say most of our plans have either had to be altered or gone completely down the drain. For those with a travel bug, staying put in one place has definitely proven challenging. Many of us have been yearning to get back on the road again, explore places off the beaten track and experience different cultures, but don't quite know where to start. Travel restrictions keep changing on the daily and government announcements are often quite vague. Case in point: last month, Poland extended its international flight ban to 45 countries, including Andorra. Nothing suspicious about it, right? That is, until you realise that Andorra doesn't even have an international airport…
All things considered, it's hardly surprising that people are feeling confused and often scrap their travel plans altogether. For the longest time, I was utterly convinced that 2020 would be the year of no travel for me too. Then, I started slowly warming up to the idea of using this situation as an excuse to explore places and countries closer to home. We got to planning and, with several obstacles along the way, recently completed our first foreign trip of 2020! Here's a round-up of my best travel planning tips if you're thinking about getting your fix soon too…
Looking for a way to enjoy your favourite countries from the comfort of your home? Katy and I recently organised a snack swap – check out what British snacks I received!
Do your research about the current situation and restrictions
Now, I know this one may sound rather obvious, but it should be a starting point for any travel planning process. It's crucial to keep up with the ever-changing travel restrictions so that you don't miss out on any updates. WizzAir recently launched an interactive map that provides an overview of restrictions for each of their destination countries. They update the map daily – while it's not exhaustive, it's definitely a good place to start.
You should familiarise yourself with the current rules for entering your destination country. If you have to self-isolate for 14 days once you arrive, a short trip makes virtually no sense. Certain countries will only let you in if you present a negative test taken less than 72 hours before departure. If that's the case, do you have to get tested privately or can you do it at the airport? Unless you're showing symptoms, private testing is pretty costly where I live, but it's the best way to ensure you get your result on time. When purchasing your travel insurance, you should also double check for COVID-19 clauses to know what it does or doesn't cover!
Finally, a supply of face masks has become a staple in everyone's suitcase, but it's worth looking up the rules for wearing them and being out in public. Did you know that in Lancashire, there are four different sets of rules depending on the area you're in? Coming prepared pays off, especially if it means you can avoid getting a hefty fine!
When we were trying to decide on our destination, we monitored the number of cases and growth rate. We didn't want to go anywhere where the probability of getting infected remained high, or that posed a high risk of getting locked down right in the middle of our holiday. Our first choice was a city break to Vilnius and Riga. At the time, the number of cases in Latvia barely surpassed 1,000, whereas in Lithuania it was nearing 2,000. I've been to Vilnius before, but my boyfriend hasn't. For Riga, it was the total opposite – a perfect win-win situation!
Be ready to change your plans overnight
See, that's the thing about making any plans in the current climate. Even if you've done your homework and applied extra precautions, all your plans can turn to dust literally overnight.
Less than a month before departure, the number of COVID-19 cases in Poland began to rise. Soon, rumours started swirling that Lithuania could impose mandatory self-quarantine for travellers from Poland. We were rather sceptical about it from the very beginning. Economies around the world have taken a real battering, so we assumed they wouldn't pass up a decent chunk of money from tourism. Alas, we were wrong and both Lithuania and Latvia required people coming from Poland to self-isolate upon arrival.
Ironically, when the news broke, we were both under quarantine because I came in contact with someone who had tested positive (don't worry, it all turned out fine). It meant we had some time on our hands to start planning our new adventure. Initially, we were cautious and started with Wrocław, but our appetite for travel kept growing bigger and bigger. A domestic trip soon turned into an international one as we added Dresden and Berlin to our itinerary. I've visited Germany at least once every year since 2015. Not only was I able to maintain my tradition, but it was also close enough to home that we could pack up and leave immediately in case something happened.
The main takeaway from this is to not get attached to your travel plans. Always have at least one backup plan in place and be ready to think on your feet. I like having my trips all planned out, so learning to let go was a struggle!
Choose flexible policies wherever possible
I cannot stress the importance of this point enough. Losing money is always a hard blow, but it's even more frustrating when it happens through no fault of your own. Back in March, we were going to fly to Kiev the weekend before we went into lockdown. That didn't happen for obvious reasons and we only got some of our money back. This time, we wanted to keep risk to a minimum by choosing flexible policies wherever possible.
When we were booking our flights to Vilnius and Riga, we chose to pay a little extra for a flexible fare. This meant we could return our tickets or rebook them for another date before 31 March 2021 if need be. We also only looked at accommodation with a free cancellation option. No matter how much we liked a given place, if their offer was non-refundable, it was a hard pass. Thanks to our foresight, we didn't lose a single penny when we had to start planning from scratch.
We applied the same rules when booking transport and accommodation in Wrocław, Dresden and Berlin. The only exception was our train from Berlin to Gdańsk, as the flexible fare was twice as expensive. If we had to cancel, we would lose 125 PLN / 25 GBP each – the exact same amount we would have to pay extra for the flexible fare, so we decided to risk it.
If you're thinking about pre-booking tickets to museums and other attractions that don't offer a flexible option, you should consider doing it closer to the departure date. Of course, there's always some risk involved. We wanted to book a brewery tour in Wrocław and by the time we were ready, all tickets had sold out. Weigh all the pros and cons carefully and you should be good to go!
Consider various transport modes and accommodation options
Even though it's been a while since international flights resumed, there are plenty of people who don't feel comfortable stepping on a plane anytime soon. If you're one of them, now's the perfect time to explore all available transportation modes that you may have previously overlooked. However, don't let fearmongering get to you and always use your common sense first and foremost. I've recently heard someone say they would choose an 18-hour ferry cruise over a 1-hour flight for safety reasons. Tell me I'm not the only one who thinks this is a little extra…
I haven't had a chance to fly yet, but I personally think I'd feel safe on a plane. The aviation industry is under close scrutiny, so they make sure to maintain high health and safety standards, use HEPA filters to purify cabin air, and so on.
During our holiday to Wrocław and Germany, trains were the most viable option. We took them everywhere and haven't experienced a single problem. They were reasonably priced, efficient, and most people wore masks on board. Do whatever feels best for you, but don't fall for unreasonable connections just because they're the only alternative to flying.
When it comes to assessing accommodation options, there are several factors to consider. Worst case scenario – if anyone at your hotel tests positive for COVID-19, you may have to quarantine too. Although we love Airbnbs for their homely feel, we chose to stay mostly in hotels this time around, purely because they offered us a much better value for our money! The hospitality industry has been severely affected, so you are more likely to score great deals. We stayed in 4-star hotels in truly amazing locations that we might not have been able to afford otherwise. In Berlin, we were also one of the only guests in the entire hotel. If we'd known this at check-in, we could've asked for a complimentary room upgrade!
Check for new opening times and closings
Many businesses and institutions have changed their operation hours since the pandemic started or introduced visitor limits. If you're a culture vulture like me, it can make or break a trip, so it's worth doing your research beforehand! As we were doing ours, we found out that one of the top places on our bucket list, the Pergamon Museum in Berlin, sadly hasn't reopened yet. Thankfully, none of the other attractions we chose were affected, so we still had plenty of things to do!
…don't forget to have fun!
My final tip for you is also the simplest. It's easy to feel overwhelmed by the flood of negative news reports or disheartened by the people trying to guilt-trip those who choose to travel. Constantly worrying about different scenarios that play out in your head is a sure-fire way to ruin your holiday. As long as you remain responsible and follow the rules, do whatever brings you joy, helps you cope, or stay sane in this crazy situation. Don't let naysayers get to you and make the most of your trips. Happy planning!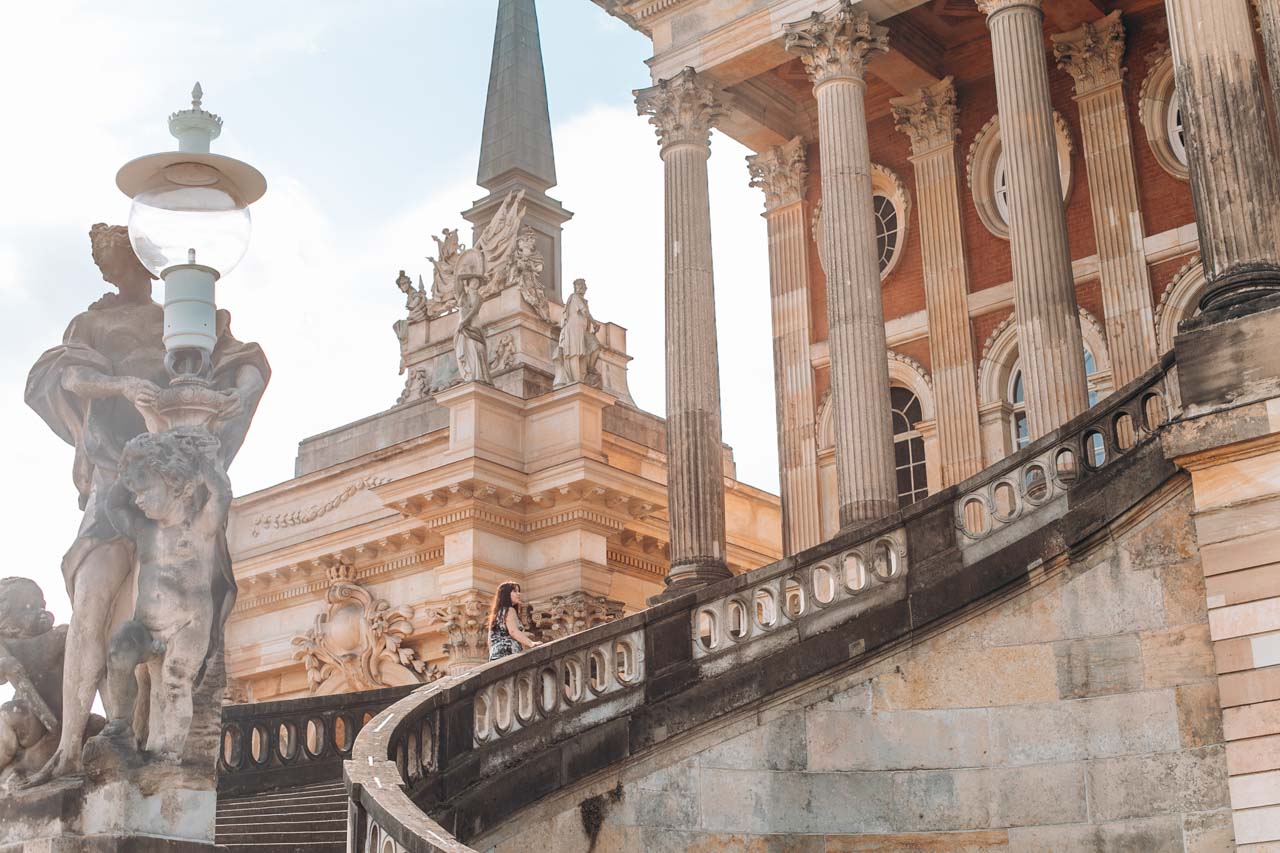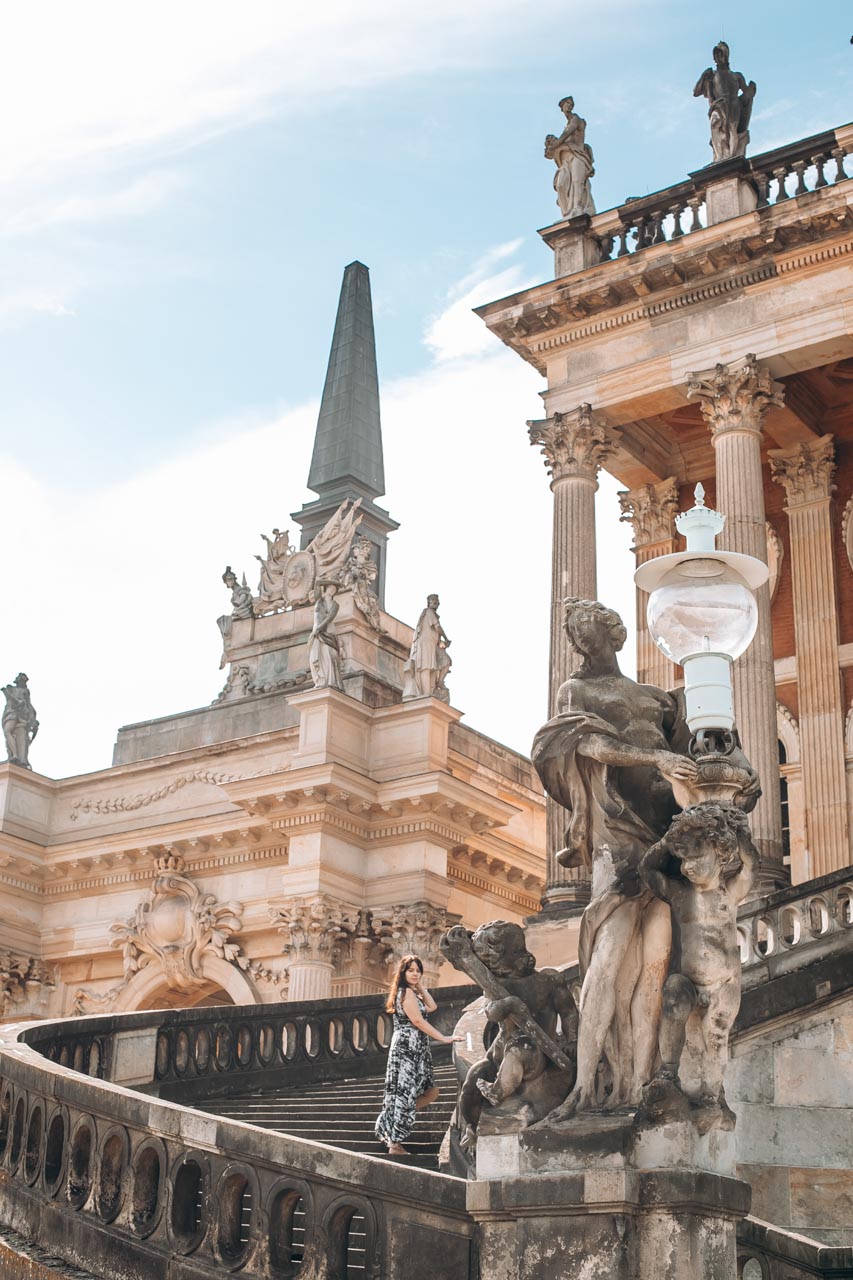 What's your take on travelling at the moment? If you're back on the road again, do you have any travel planning tips you would add to this list? If you're still watching and waiting, what's the first place you want to visit when you feel ready to travel? I'm most likely staying at home until the end of the year, but I have a list as long as my arm – starting with a mandatory trip to London, of course!