Last updated on February 4, 2023
It's this time of year again… I've recently written a blog post reflecting on my 2020 goals and resolutions, which provided me with some valuable insight on goal setting and planning ahead. If there's anything this past year taught me, it's to take each day as it comes. After so many plans fell through at the last minute, I really don't have high expectations from 2021. 2020 turned out to be about finding the tiniest ray of light in the overbearing darkness – those minor milestones, seemingly small acts of kindness that went a long way, and taking pleasure in the simple things. Therefore, I thought I'd set fewer goals this time around, so that I can devote more energy to each of them.
At this point, I should probably mention that I decided not to include goals that are currently most people's priority – that is, to stay healthy and cherish every moment with my loved ones. Nevertheless, these aspects will definitely take precedence – anything else I can achieve this year will be a nice added bonus. Without much further ado, here are all the things I am planning to work on (and hopefully succeed in) throughout 2021…
1. Grow my blog and social media
If you read my recent post, you may know this was one of my 2020 resolutions that I failed miserably at. As we were all trying to get a grasp of this unprecedented situation we found ourselves in, I stopped posting regularly on all my social platforms. I am counting down the days until we can travel freely again, or even explore local eateries. This is undeniably the type of content that I enjoy creating, and that inspires me the most.
This time, unlike last year, I do have some specific numbers in mind. I was thinking about whether I should share them publicly, or keep them to myself for now. Ultimately, the second option won. I've never set any metrics with regards to my blog and social media, and I don't know how attainable they are when I actually put more effort in. Hopefully I will be able to shine some light on it as things keep progressing!
2. Purchase a new lens for my camera
One of my proudest achievements of 2020 was finally purchasing my dream camera – Canon 5D Mark IV. As a matter of fact, I did it twice… Something that I haven't felt comfortable sharing before is that I actually saved up for it back in 2019, but I fell victim to an elaborate scam scheme. I alerted various authorities, but they unfortunately didn't do anything about it.
I'm not going to lie – it initially sent me into a pit of despair. I've always felt very anxious about making bigger purchases, and after this whole thing happened, I just clammed up. To have something I'd been working towards for years taken away from me in such a manner, it felt soul-crushing. I was angry at the person who did it, but I was also frustrated with the authorities who were of no help. For months to come, I felt like hitting pause on any dream of mine that involved spending a bigger amount of money. It wasn't until my savings were nearing a comfortable level again that I started coming to terms with this situation. So, when I finally held my dream camera in my hands, it felt like an even bigger achievement.
You can probably understand that after spending such a ridiculous amount of money, I held off making another investment. I still feel anger and resentment sometimes, but I've been channeling it into working harder. As I currently only own one lens, this year I want to add to my equipment – preferably something to shoot travel content with!
3. Go through my beauty stash
While we're on the topic of spending money, I realised a while ago that my beauty stash has been getting out of control. Family and friends know it's the one type of gift they can never go wrong with, so I usually get something for Christmas and my birthday. My collection keeps growing faster than I can use it up, so this year I want to make extra effort. The goal is to make my beauty stash somewhat manageable and try as many products as possible before they expire. If I succeed, this means slightly more beauty reviews this year. I've been meaning to mix up my content anyway, so I hope you're ready for it!
4. Lose that lockdown weight
Now, I've never been the 'new year, new me' type of person. My relationship with food has always been rather rocky, so I didn't want to put unnecessary pressure on myself. However, this resolution has been a long time coming. Back in My 2019 in Review post, I mentioned that I let my fitness efforts slip. Well, I haven't really done anything about it since, and lockdown didn't make it any easier for me. I'm now ready to drop these few extra kilos, although I don't want to take any drastic measures. I've recently weighed myself – something I generally tend to avoid – and it wasn't as bad as I thought it would be. For now, I aim to return to my workouts 2-3 times a week, and cut down on unhealthy snacks! It's all about these baby steps, am I right…?
5. Travel somewhere I've never been
I've been setting myself various travel-related goals over the years, but this one is entirely different. I would normally expect to take a certain number of trips, or dream up various destinations to tick off my ever-growing list. Another takeaway from the mess that was 2020 is to count my blessings and appreciate every single one of them. Nobody really knows how long it'll take for travel to resume, or what it's going to look like once it does. I'll be happy to visit at least one place I've never been in 2021. Ideally, I would love for it to be a whole new country, but after staying home for so long, I'll take anything!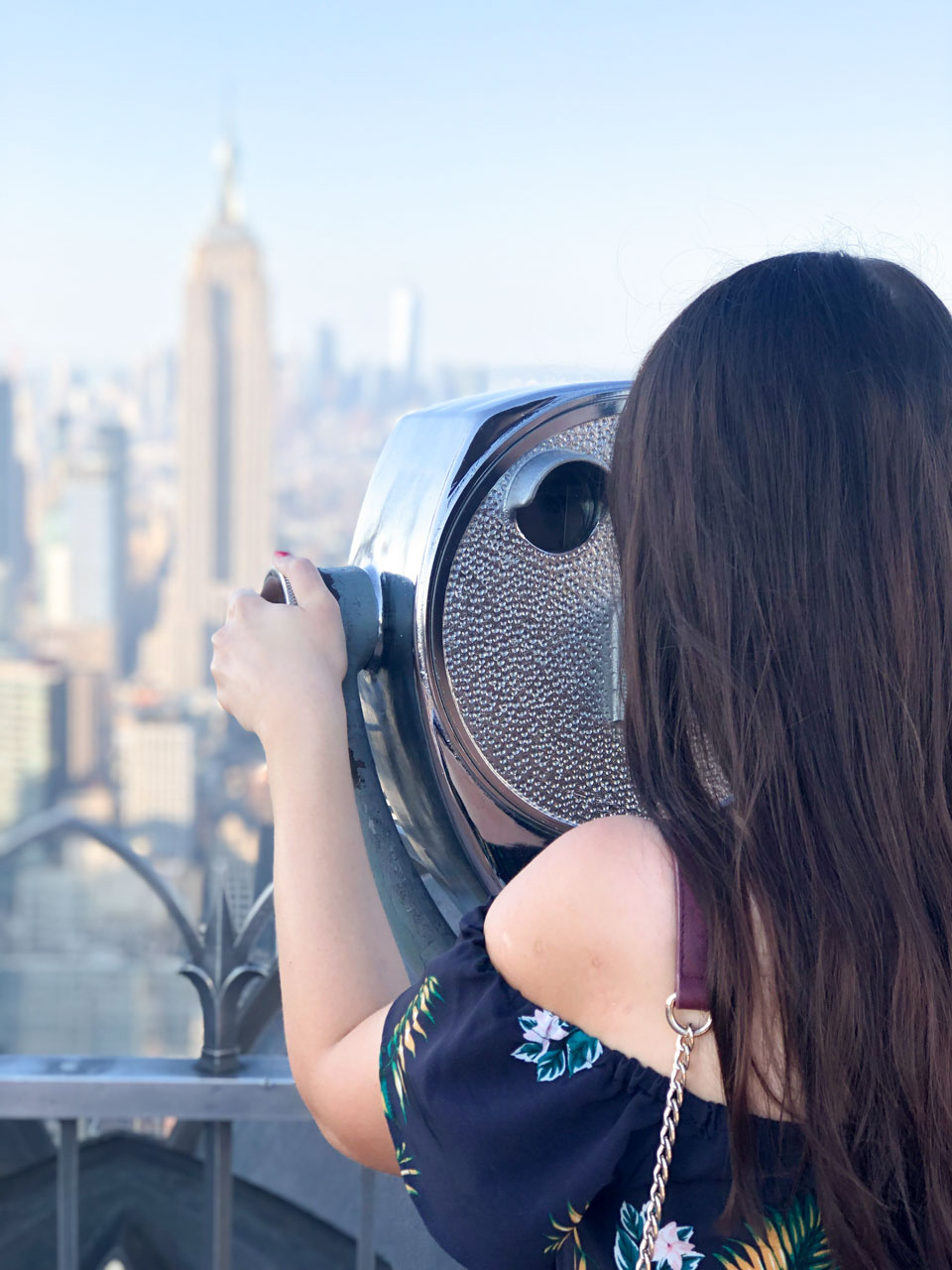 6. Improve my German language skills
The last item on my list is something I've been wanting to do for the longest time. As several of my family members live in Germany, this language has always been close to my heart. I remember picking up some basic words as a child – just enough to be able to play with my cousins (of course, they also tried to teach me some curse words, as you do). Those were definitely simpler times, when children's imagination and creativity transcended any language barriers.
With time, I started craving deeper communication, so I took up German at school. There were also a couple of summers when I spent 2-3 weeks with my aunt and uncle, travelling around the area and getting to know the culture. Immersing myself in the language allowed me to recognise and understand more and more phrases.
Still, I would classify my language level as elementary, and my German has definitely become rusty over the years. On my solo trips to Berlin back in 2017 and 2018, I would attempt to place restaurant orders in German to practise. During more recent trips to Germany, I barely spoke up. This year, I want to work on expanding my vocabulary and become more confident in my language skills. This goal is on my boyfriend's list too, so hopefully we will motivate each other to keep going!
---
Happy New Year everyone!
So, here's a complete list of all my goals and resolutions for 2021! Even though I'm well aware that nothing magically changed overnight, I'm still excited for this fresh start. I'm hoping that 2021 is kinder to everyone, and brings us much-needed relief and solace after the absolute nightmare that was 2020. Are you setting yourself any goals this year, or would you rather take it one day at a time? Even if you're not into resolutions, what's the one thing you are most hoping to achieve in 2021? Can't wait to read your answers!