Last updated on March 29, 2022
They say time flies when you're having fun… and today marks one whole year since I hit 'Publish' on my very first blog post here! I know it isn't technically my first year, as I have dabbled in blogging in one form or another since 2006. I've run or co-authored at least 5 blogs in that space of time, but I decided to start Into the Bloom with a clean slate. When I stopped blogging regularly back in 2012, the blogging industry as we know it was still in its infancy. Few people did more than scribble away in their bedrooms, so this past year felt like one major learning curve.
From posting fresh content on a weekly basis and an invitation to attend a festival for female creators to being stopped in my tracks by the ongoing pandemic, I have experienced my fair share of ups and downs. I feel like I've learned several invaluable blogging lessons along the way and thought I'd share them with you all…
Lesson #1: Blogging requires a lot of different skills
Building on what I have already mentioned, in the past couple of years the blogging industry has changed beyond recognition. Back in the day, I would write whatever was on my mind and throw in some photos hastily captured with my phone. I did mini hauls, themed Polyvore collages, and celebrity style reviews. Keyword research wasn't really a thing and nobody cared about image optimisation or getting backlinks. SEO? I don't know her.
Nowadays, blogging spans way beyond content creation and encompasses many different skills. You need to be a good copywriter, photo editor, graphic designer, social media marketer, understand SEO and web analytics, and ideally have at least basic coding skills. If you do this for a living, you also need to learn how to set rates, negotiate contracts with brands, do your tax return, and protect your intellectual property. The business side of blogging is still a little taboo and it's something that you often have to learn through trial and error.
I wish all these people who say blogging isn't a real job could see how much work actually goes into every single post. My travel guides are always very detailed and usually take me days to write. Regularly creating and uploading new content can be particularly hard when you have to juggle your blog and a full-time job. I have to sacrifice a lot of my free time, but I honestly wouldn't trade this passion of mine for the world.
Lesson #2: It takes time to find your voice
I feel like this lesson applies to several aspects of blogging. In case you didn't know, English isn't my first language, but I've been using it on a daily basis since I was 9. Before publishing a new blog post, I always have to make sure I don't sound too academic in it. When I write beauty reviews or travel guides, I want it to sound like I'm offering friendly advice, not writing a university essay.
I used to beat myself up over the fact that I couldn't create new content as quickly as native speakers. I hated that my words weren't poetic enough and didn't always flow naturally. Now that I know the best way to find your voice is through constant practice, I learned to trust the process. With every single post, this space will feel more and more 'me' and there's no point trying to speed it up.
Same thing goes for the photos I post on here. When I started this blog, I had a lot of travel photos collecting dust on my laptop. I decided to put them to good use by posting about my past trips alongside the new ones. However, as I looked at some old photos, I suddenly started feeling really crap about myself. The quality wasn't as good as I would've hoped and some of them went straight in the bin. Then, as I was rereading a couple of my first posts, I was no longer proud of my edits. My mood took a bit of a nosedive as I wondered if I was even made out to be a blogger…
…when I should've given myself a pat on the back instead! The fact that I was able to see my mistakes so early on showed how much I'd already grown. I took these old photos with my trusty iPhone 5s, so of course they can't compare with the ones I now take with my 8 Plus, let alone my DSLR. And if an edit was a little overblown or the colours looked off, it meant I upped my editing skills! I can't say I nailed my editing style just yet or that I'm not critical of what I do anymore, but I definitely try to be kinder to myself.
Lesson #3: There's no use comparing yourself to someone with more experience
Speaking of being kinder to yourself, we all know how detrimental comparison can be to our well-being. I'm definitely guilty of it myself, but comparing yourself to someone who's further ahead on their journey is a waste of time. Someone might be a very successful blogger now, but how long did it take them to reach this level? How many sacrifices did it take? How many nights did they cry out in frustration and want to give up completely?
You also need to bear in mind that the path to success isn't the same for everyone. Your living situation has a much bigger impact than you might think. You might be lucky enough to be able to focus solely on blogging, or you might be trying to squeeze it in around your 9-5. I would love to attend more blogging events to meet fellow bloggers, but they are few and far between where I live. Alternatively, you might be dealing with some problems in your personal life that will understandably push blogging to the back burner. It's easy to admire or envy someone's follower count, but we need to look beyond the numbers and use them as motivation. Remember – dreams don't work unless you do!
Lesson #4: Be your own biggest supporter
Growing your blog is a marathon, not a sprint. There is no shortcut to success – it takes a lot of constant hard work and determination. Having said that, there will be days when you'll be super proud of the blog post you've worked your butt off on, but your stats just won't match up. My Google Analytics account once broke down and the visitor count showed 0 for 2 weeks straight. This could've been the last straw that broke the camel's back. I could've assumed that nobody wanted to read my blog because it was crap, but I chose to be my own cheerleader instead.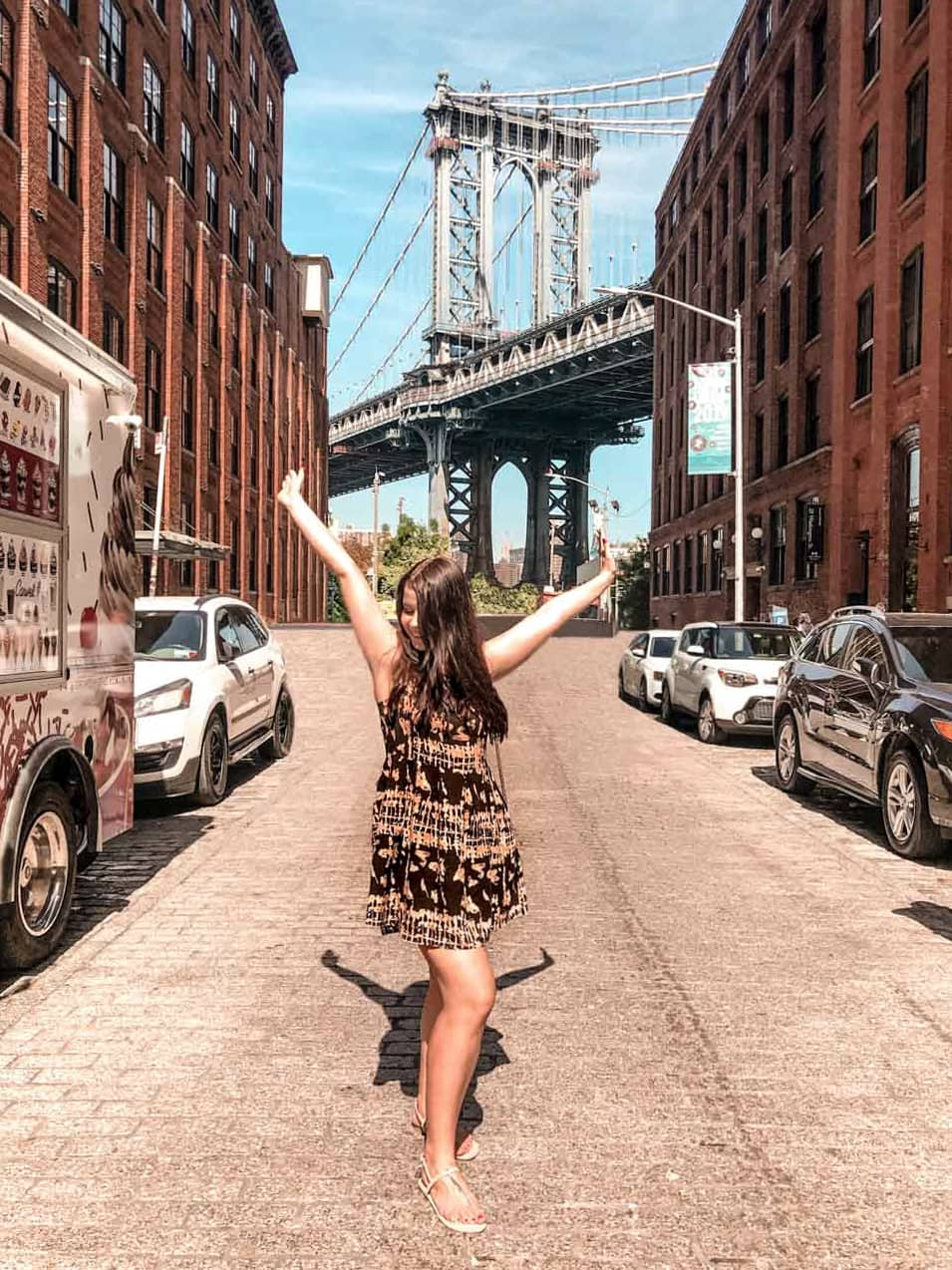 To get through these low days, it's vital to believe in yourself and what you do even if it seems like nobody else does. Until you get where you want to be, the most important thing you can do is keep showing up like you're already there. It can make all the difference – trust me on this one!
Lesson #5: You don't need to invest a lot of money straight away
We are often led to believe that unless we have fancy equipment and a lot of money at our disposal, we can't make it in the blogging industry. Before I started blogging, I read many articles trying to convince me otherwise, but I was still stuck in my old ways. I wanted to upgrade my equipment, invest in expensive presets and sign up for aaaaall of the courses right away. I thought they were all essential investments if I wanted to stand a chance at being a good blogger.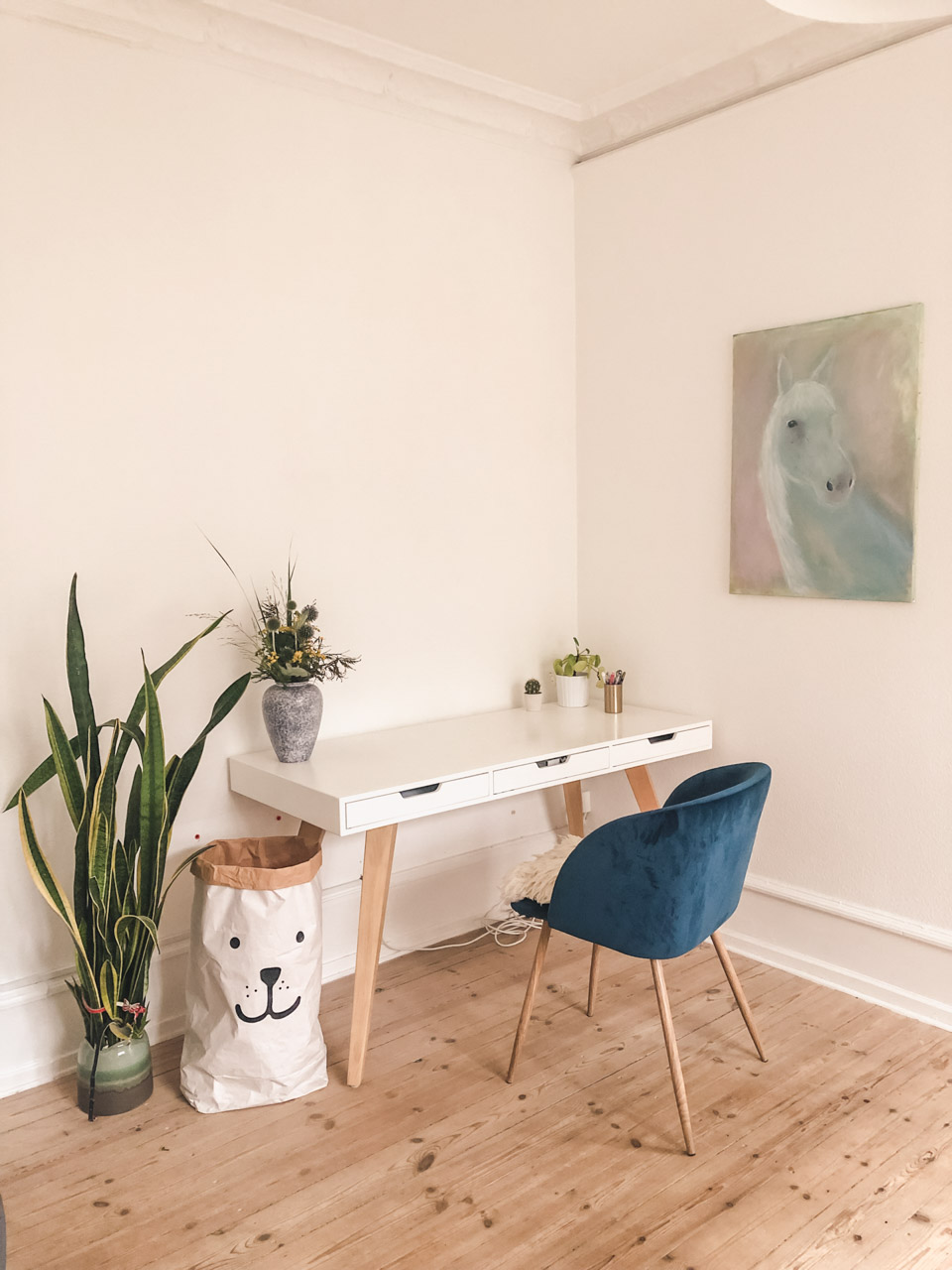 It took a while for me to realise that all these people were right. Investing in your self-development is important, but it's perfectly fine to start with what you already have. Technology is steadily becoming more and more advanced. You can take amazing photos with your phone these days and there are countless free blogging resources available. Once you actually start, you may discover that blogging isn't for you after all. This way, you'll have saved yourself a lot of money. If you're still committed and feel like the freebies don't cut it for you anymore, you can set yourself a fixed monthly budget for blogging-related expenses. I've recently upgraded my camera, but this particular model has been on my wishlist for years. Other than that, I cut down on my spending. I now try to take advantage of free resources before I reach deep into my pocket.
Lesson #6: Take blogging advice with a pinch of salt
While we're on the topic of blogging courses and tips, here's another lesson I learned. When I first started out, my primary source of blogging knowledge were courses prepared by a fellow content creator. I lapped it all up and followed her advice religiously… until I came across another blogger whose approach differed completely. It totally confused me and I didn't know what to believe anymore. I decided to confront both viewpoints with other sources and simply observe what worked best for me.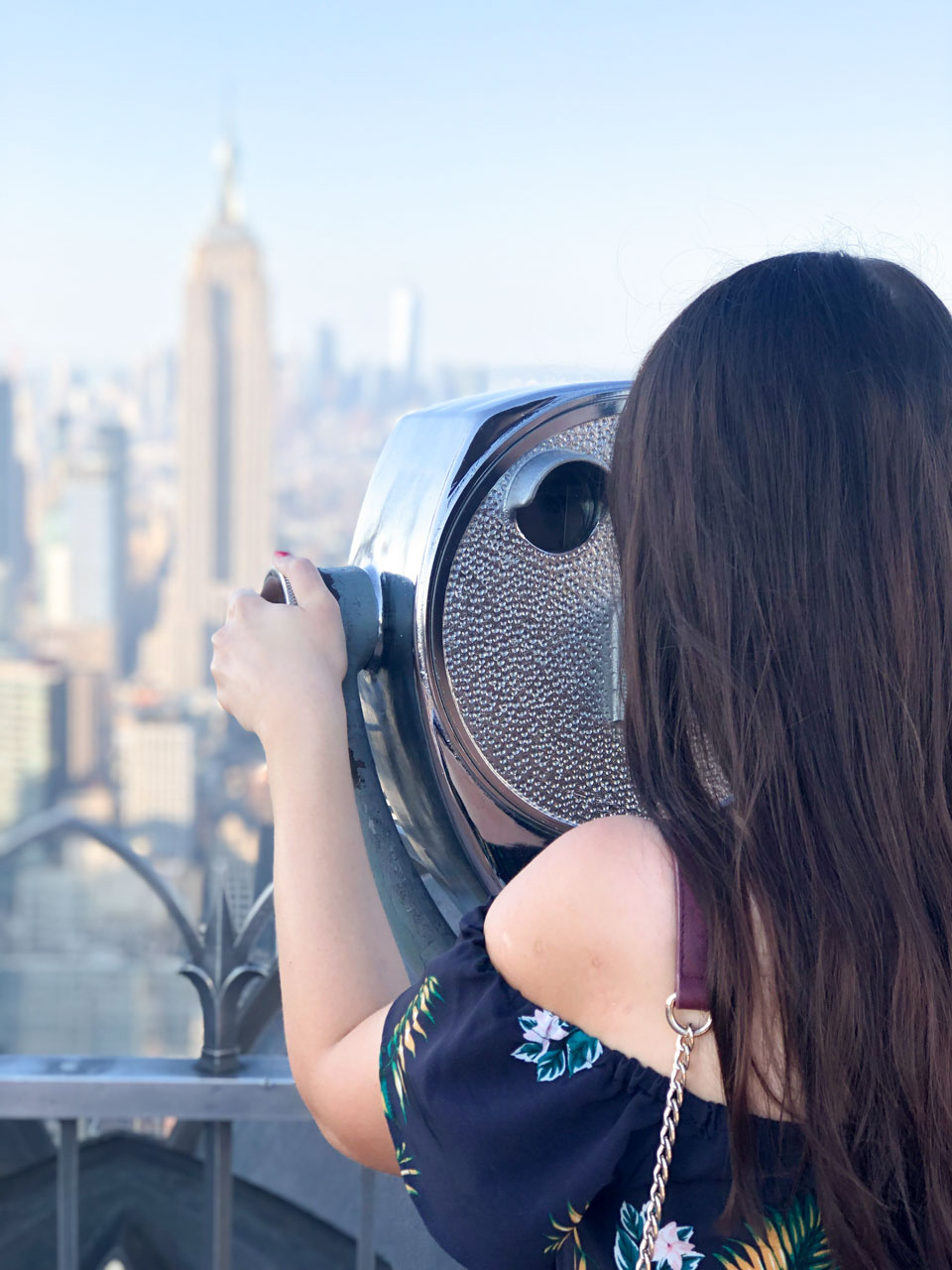 Don't get me wrong – when you're new to the industry, it's important to seek advice from more experienced creators. However, don't take all this advice at face value. There isn't a one-size-fits-all guide to blogging. What works best for someone else might not be equally successful for you. Do your research, try different approaches, compare results, and always follow your instinct.
Lesson #7: Choose your best work
Now, I'm not encouraging you to enter a full-blown perfectionist mode. Revising the same thing over and over again won't do you any good, and this comes from a fellow perfectionist. I can't tell you how many times I tweaked the same photo in Lightroom because I wasn't happy with it. I would reread my posts over and over again in case I missed some typos. I'm only now learning to let go, so don't fall down the same rabbit hole I did.
What I mean is that your blog is a place to showcase whatever it is you have to offer. Are you exceptionally good at spotting the best beauty deals or finding dupes at a fraction of the price? Or maybe you have a way with words and can describe anything in the most poetic way? Let your writing reflect that! Perhaps people often compliment you on your photography skills – show people the world through your lens!
I was often adamant on showing a particular place even if the only shot I managed to get wasn't of the best quality. I thought I had to recap every moment of my trips even if I didn't have anything interesting to say. Sometimes it's best to say less than write something you're not particularly proud of. I learned it's better to refrain from posting a bad quality photo even if it's the only one I have. I wouldn't want it to reflect badly on the overall quality of my work. If a given photo or piece of text isn't worth taking this risk for, press Delete and don't look back.
Lesson #8: Don't be afraid to take a break
No matter how passionate you are about what you do, sometimes it all gets too much. The world of blogging and social media moves so fast that we're afraid to take breaks not to lose momentum. We push ourselves to always be churning out fresh content and updating our social media channels on the daily. Blogging gurus remind us how often we should be pinning each day or that the Instagram algorithm favours regular posters. No wonder we're so afraid of losing what we've been working so hard towards, but the alternative is quick burnout.
For the first six months, I followed my posting schedule scrupulously. I published a new blog post every single week without fail. Then, when the pandemic started, it was as if someone knocked the wind out of my sails. My living situation was in transition, I couldn't travel and didn't know what kind of content people wanted to consume. At first, I was angry at myself for falling out of the loop, but I eventually came to my senses. We found ourselves in an unprecedented situation and it's perfectly fine to take care of yourself first.
It's now been 2 months since my last blog post and half a year since I posted on Instagram. Turns out it was just what I needed and I finally feel ready to return to regular posting. Don't hesitate to listen to your body and do what's best for you. The blog will still be there when you get back, I promise.
Would you like to get to know me better? Shortly after I started blogging, I wrote down 15 random facts about me. What uncommon phobia do I have? What subject did I almost end up doing my Masters in? Go have a read…
---
So, there you have it – 8 important blogging lessons I learned in my first year! I hope you found it informative and feel reassured about the struggles you may have been facing. Running a blog is a never-ending learning process and you probably have your fair share of blogging lessons too. If you could give a younger version of yourself or a new blogger one piece of advice, what would it be?