If I asked you to compile a list of the top places you must see before you die, what would be on it? For me, one such place has always been the Great Wall of China. This man-made marvel has fascinated and intrigued me for as long as I can remember.
When I was offered the chance to spend three weeks in China, I was both nervous and thrilled about the opportunity to finally cross it off my bucket list. We visited the Great Wall of China from Beijing, which was our base and where the best sections to visit are located.
It's safe to say that my experience was nothing like what I had imagined. There were several things that surprised me along the way – but how many were pleasantly surprising? Here's how my experience compared to my travel expectations, as well as 6 facts to know before you visit the Great Wall of China…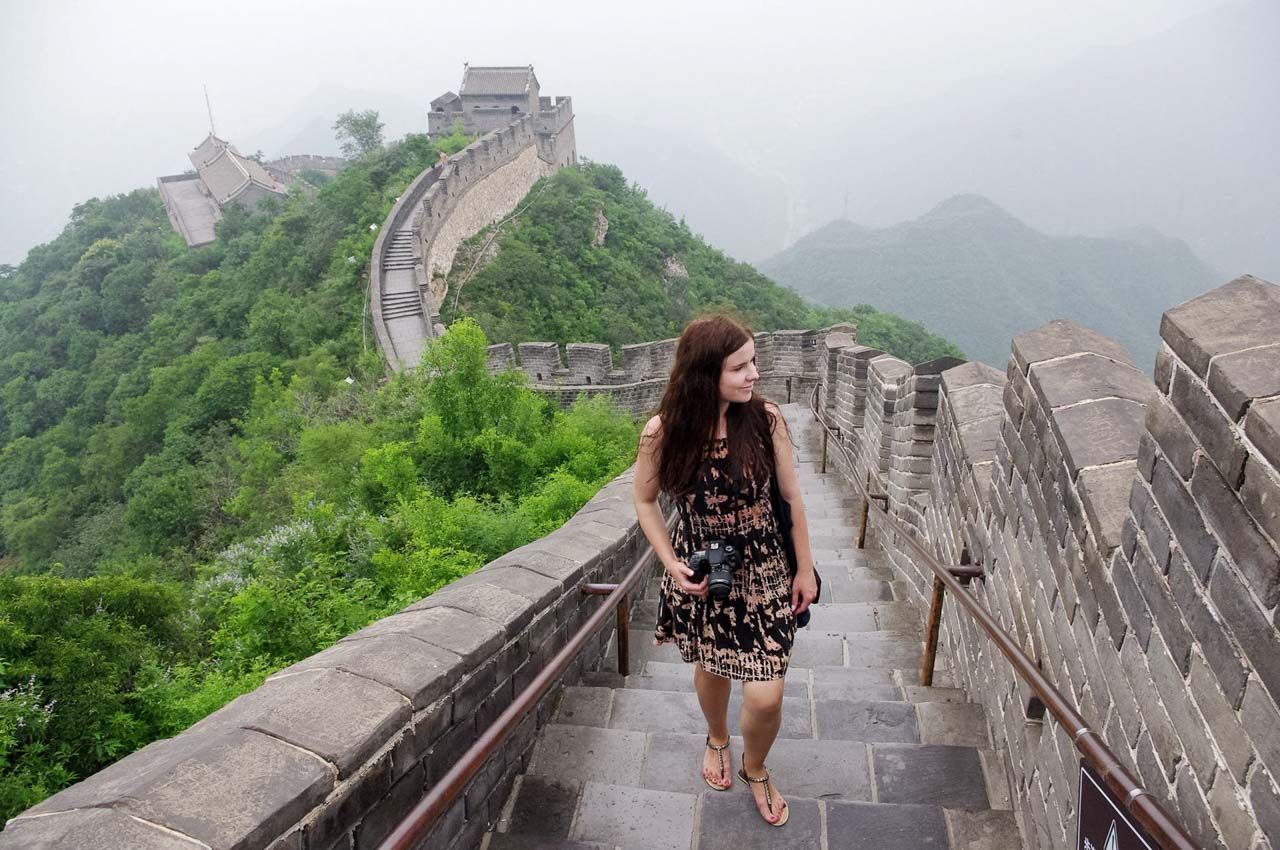 1. The Great Wall of China is not a continuous structure
This one was probably the biggest shocker to me. Somehow, I always imagined the Great Wall to be a single, uninterrupted structure with numerous entrances along its entire length. In reality, it's a network of fortifications built by several dynasties across the northern border of Ancient and Imperial Chinese territories.
Another fascinating fact is that the construction of the Great Wall spanned over 1,800 years. It started during the Spring and Autumn Period (between the 8th and 5th centuries BC). The last dynasty to work on it was the Ming Dynasty that reigned between 1368 and 1644.
The secret to the wall's longevity? Some say it's down to the mortar that holds the bricks together – glutinous rice, also known as sticky rice. Its cohesive properties and mechanical strength are due to amylopectin, a key component of starch. According to a recent study, it's actually the most suitable technology for restoring ancient buildings. Who'd have thought that a food item could double down as an excellent building material?
2. It is, however, the largest structure ever made by man
The Great Wall of China is also considered the world's largest man-made structure, although there have been some controversies regarding its length. Initial estimates varied greatly due to a lack of historical records, with a preliminary inspection suggesting 8,850 kilometres.
After a five-year archeological survey, in 2012, China's State Administration of Cultural Heritage officially announced the Great Wall's length to be 21,196.18 km, more than double that number! To put this incredible feat of engineering into perspective, it spans across half of the Earth's circumference!
3. You cannot see The Great Wall of China from space
I thought I would also address the urban legend that has been circulating on the Internet for years. You have likely heard that the Great Wall is the only human-made object visible from space. I've heard it too, so I decided to do some digging to check if there was any substance to it.
Sadly, this is just another example of false information spreading like wildfire, but it's not the Internet trolls' fault. The origin of this rumour dates back to the 18th century, when an English antiquarian named William Stukeley suggested that the Great Wall could be seen from the moon, despite having zero evidence to support his claim.
Over the years, this claim has been popularized, until it was officially debunked by various astronauts, including Yang Liwei, China's first astronaut to go into space in 2003, and Chris Hadfield, who spent several months at the International Space Station between 2012 and 2013. So, unless new evidence emerges, we can safely say that the Great Wall of China cannot be seen from space.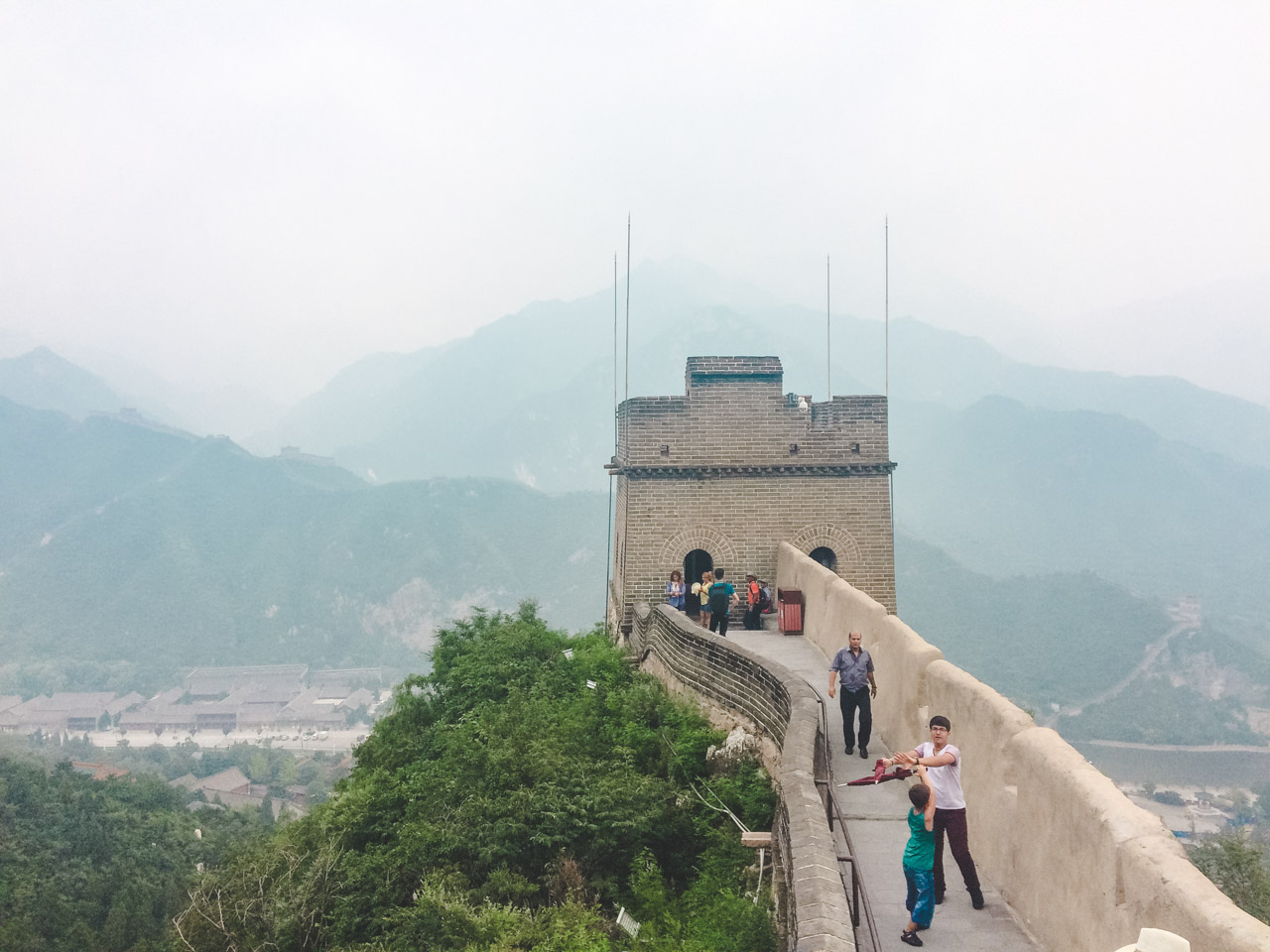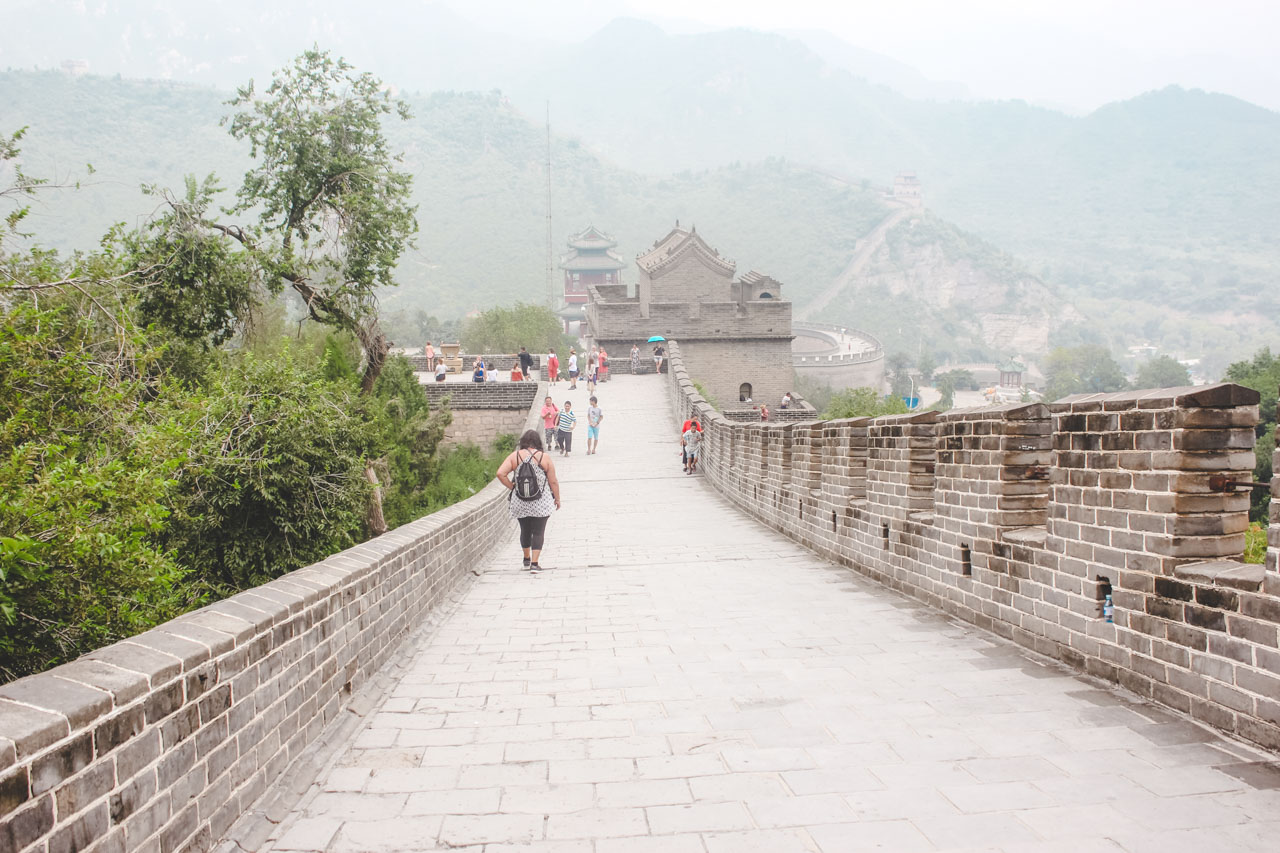 4. You need to choose the best section of the Great Wall to visit
Picking the right section of the Great Wall of China to visit can genuinely make or break your entire experience. Although it stretches across several provinces and municipalities, the most popular sections are located around Beijing.
There is no one-size-fits-all guide to follow when making your decision. Each section has its unique features that you should consider based on your personal preferences and travel experience.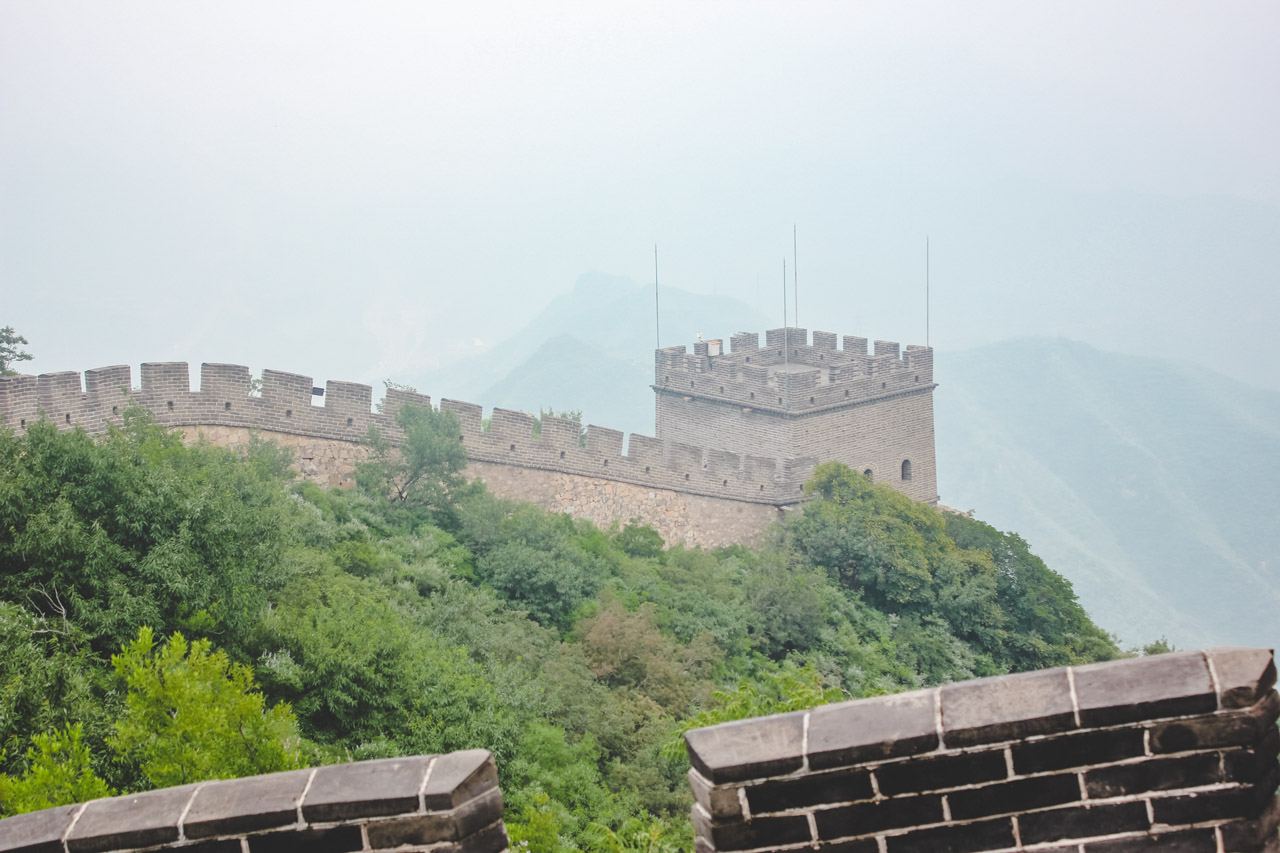 Here are some of the top sections to visit and what they have to offer:
Badaling
You have likely seen the infamous photos where hoards of tourists are basically breathing down each other's necks as they're walking on the Great Wall. If you don't feel like recreating them anytime soon, you may want to avoid Badaling.
As the most popular section among Chinese tourists, it's always overcrowded. However, it's also the most commercialised and representative one. It is home to the Great Wall Museum and the largest 360-degree circle cinema in China! Thanks to renovations, it now has handrails and a cable car service, which makes exploring the area easier and safer.
Mutianyu
Mutianyu is most frequently visited by foreigners, likely due to its close proximity to Beijing Capital International Airport. It is a fully restored section with facilities only slightly inferior to Badaling, but it attracts smaller crowds. It's surrounded by woodland and has a distinctive landscape, with evenly spaced watchtowers along its entire length. Aside from offering an excellent opportunity to admire the fortifications, it's also the only section where you can go tobogganing down the Great Wall!
Jinshanling
If you're looking to escape the crowds, you may want to consider visiting the Jinshanling section. Known for its stunning mountain scenery and winding, dragon-like path, Jinshanling is considered by many as the most beautiful stretch of the Great Wall.
However, it is not the best choice for beginners. With the wall being only half-restored and half-wild, Jinshanling makes for an ideal hiking route. It does, however, require an intermediate level of fitness, but your effort will be rewarded with stunning vistas and photo ops.
Juyongguan
To round off my personal top 4, I've chosen to feature Juyongguan. As the closest Great Wall section to Beijing, this is the one that my university took us to. Due to its strategic location in a valley between mountain peaks, it served as a military stronghold and is home to various temples, towers, and other structures in addition to the actual wall.
With no cable car service available, you'll need to hike to the top and back. It's a demanding choice that requires a high level of energy and determination, so I wouldn't recommend it for the faint-hearted.
---
Of course, your options aren't limited to the stretches I mentioned above. If you want to see the defining characteristics of all the other sections of the Great Wall gathered in one place, Simatai is a good choice. This World Heritage site is also the only section that allows night tours, and you can even camp overnight!
Another option is the Huanghuacheng section, which is partially submerged in water, or the Shanhai Pass, where the Great Wall meets the sea.
If you're feeling particularly adventurous, you can visit the most challenging and wild sections of the Great Wall, such as Jiankou or Gubeikou. Frankly, I'm glad the university made the decision for us, as choosing one section would've been difficult…
5. The surface is not necessarily flat
Yet another thing that surprised me about visiting the Great Wall was its surface. Based on the photos I saw online, I assumed it would be a relatively flat hike. Well, I couldn't have been more wrong. From our entry point at Juyongguan, we had to climb a branch of the wall. We couldn't do a loop or turn sideways. There was a clear end in sight, marked by a tower standing tall above the valley.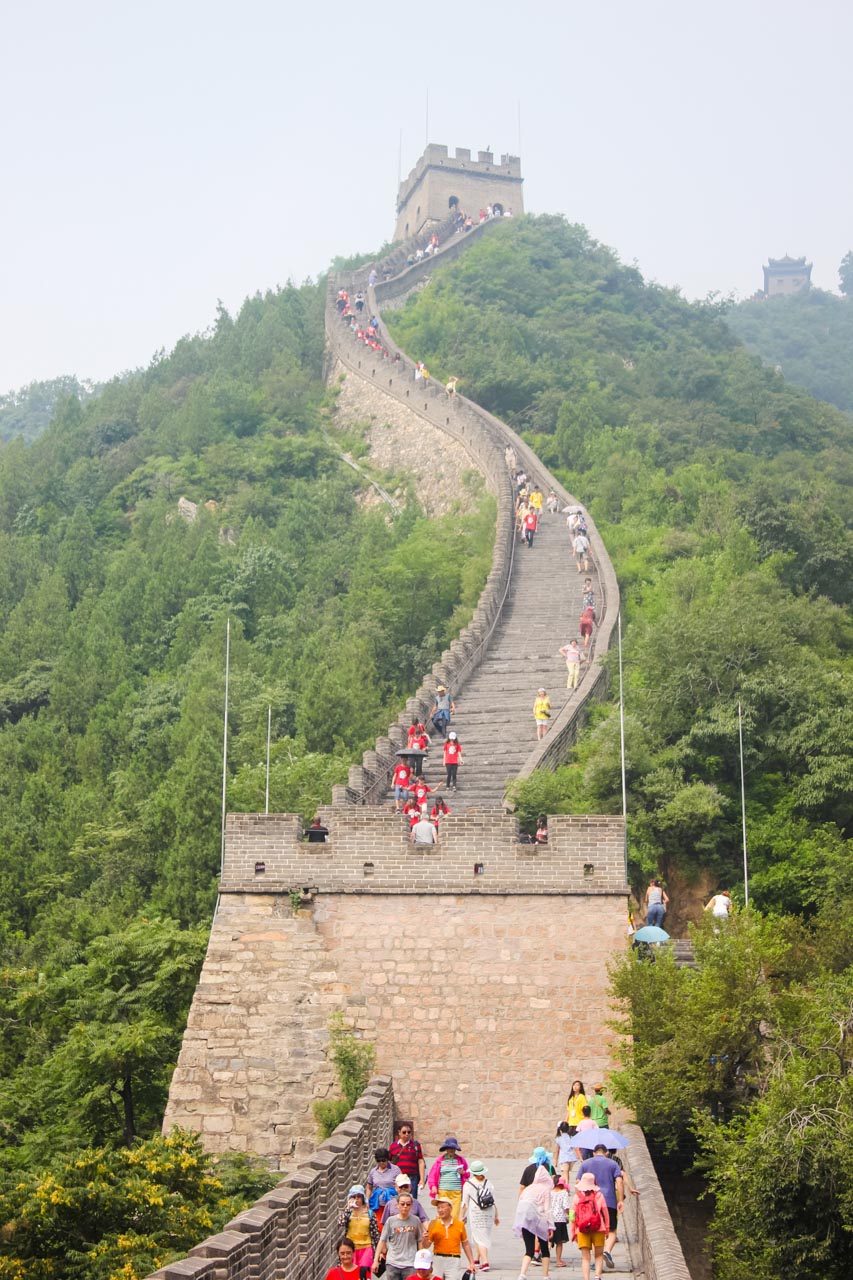 To this day, I maintain that this climb was one of the most (if not the most) physically demanding things I've done. The steep stairs of varying heights, combined with the sweltering humidity and 40-degree heat, made it a true test of physical endurance. Our tour guide gave us only 2 hours to complete the hike, which turned out to be a blessing in disguise, as it motivated me to push on whenever my body wanted to give in. Even the fittest members of our group were drenched in sweat. Frankly, we could all have used a change of clothes!
I highly recommend bringing a substantial amount of water, as I downed mine almost right away. The only options were to either purchase an overpriced bottle from the souvenir shop or wait until we reached the bottom again. A wave of 'I didn't come all the way here to quit!' pride washed all over me.
As I pushed ahead, surpassing even men in our group, I felt incredibly proud of my body and its capabilities. I honestly thought I could cry with happiness when I finally made it to the top and started taking in the surrounding scenery! And speaking of the scenery…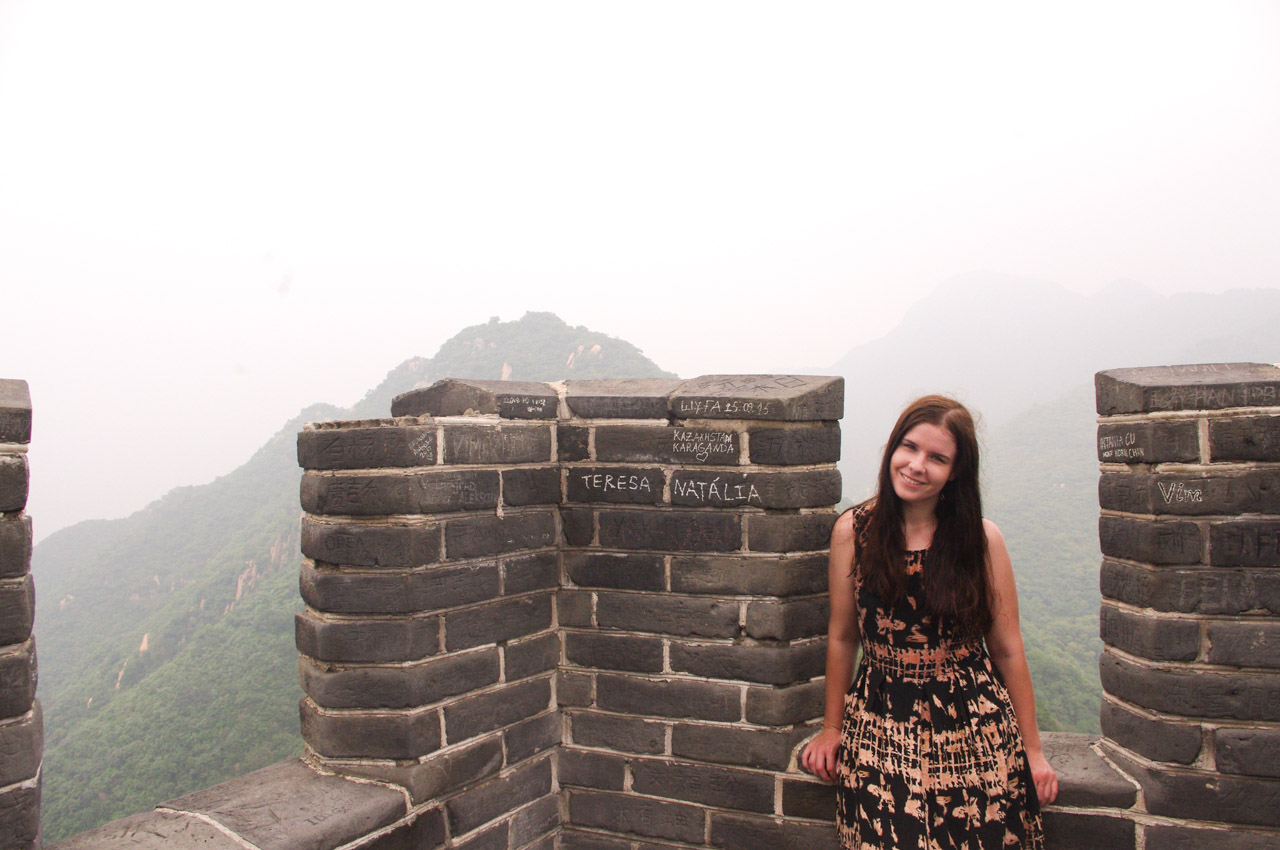 6. The views are not quite what you see online
Once again, my expectations were met with reality. I'd seen all these photos of smiling tourists against a backdrop of clear blue skies and lush greenery that seemed to extend as far as the eye could see.
When choosing the Great Wall sections closest to Beijing for convenience, there's one thing we often fail to consider. The closer you are to the city, the harder it becomes to escape the smog, which was the case for us. Sure, it was still fascinating to see the world shrink below me and look down on tree tops. It would've been even more spectacular, though, had they not been obscured by the smog!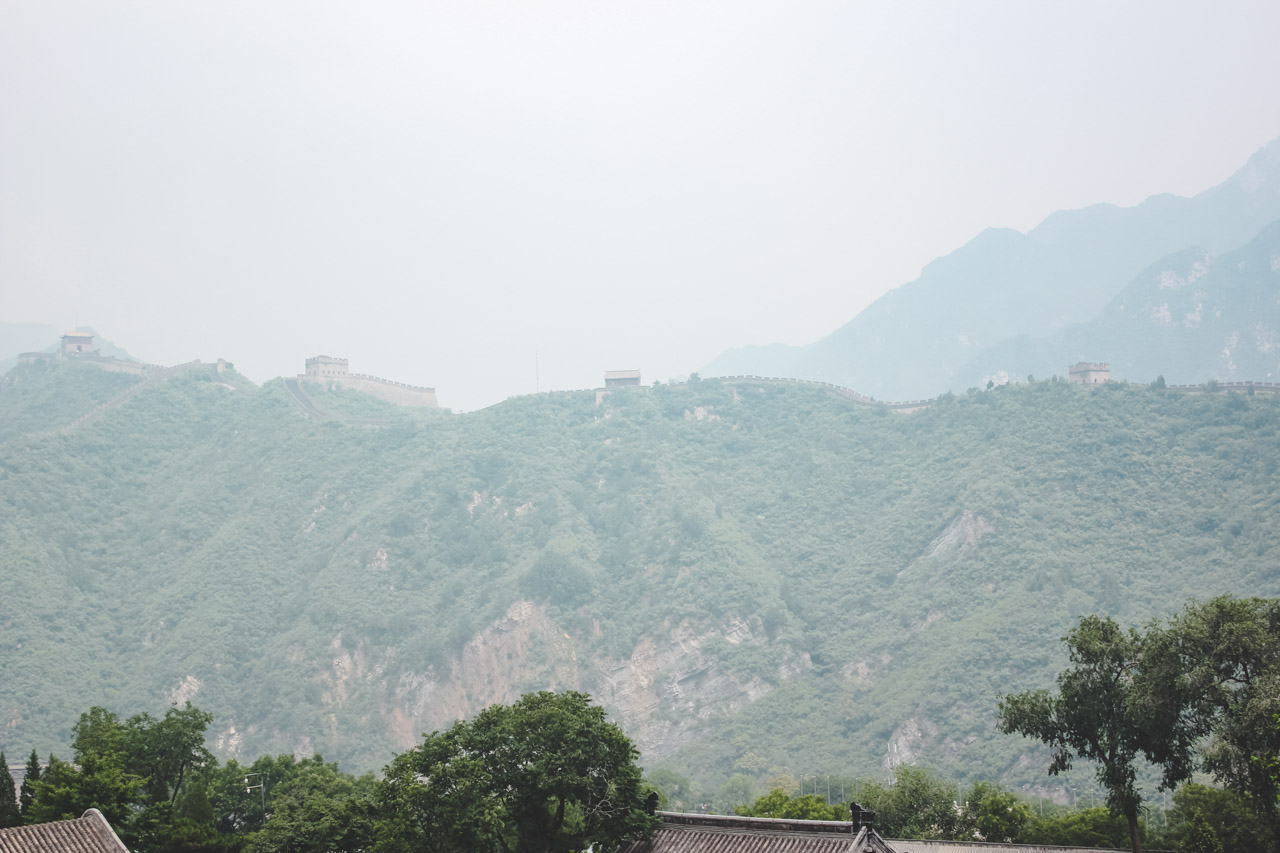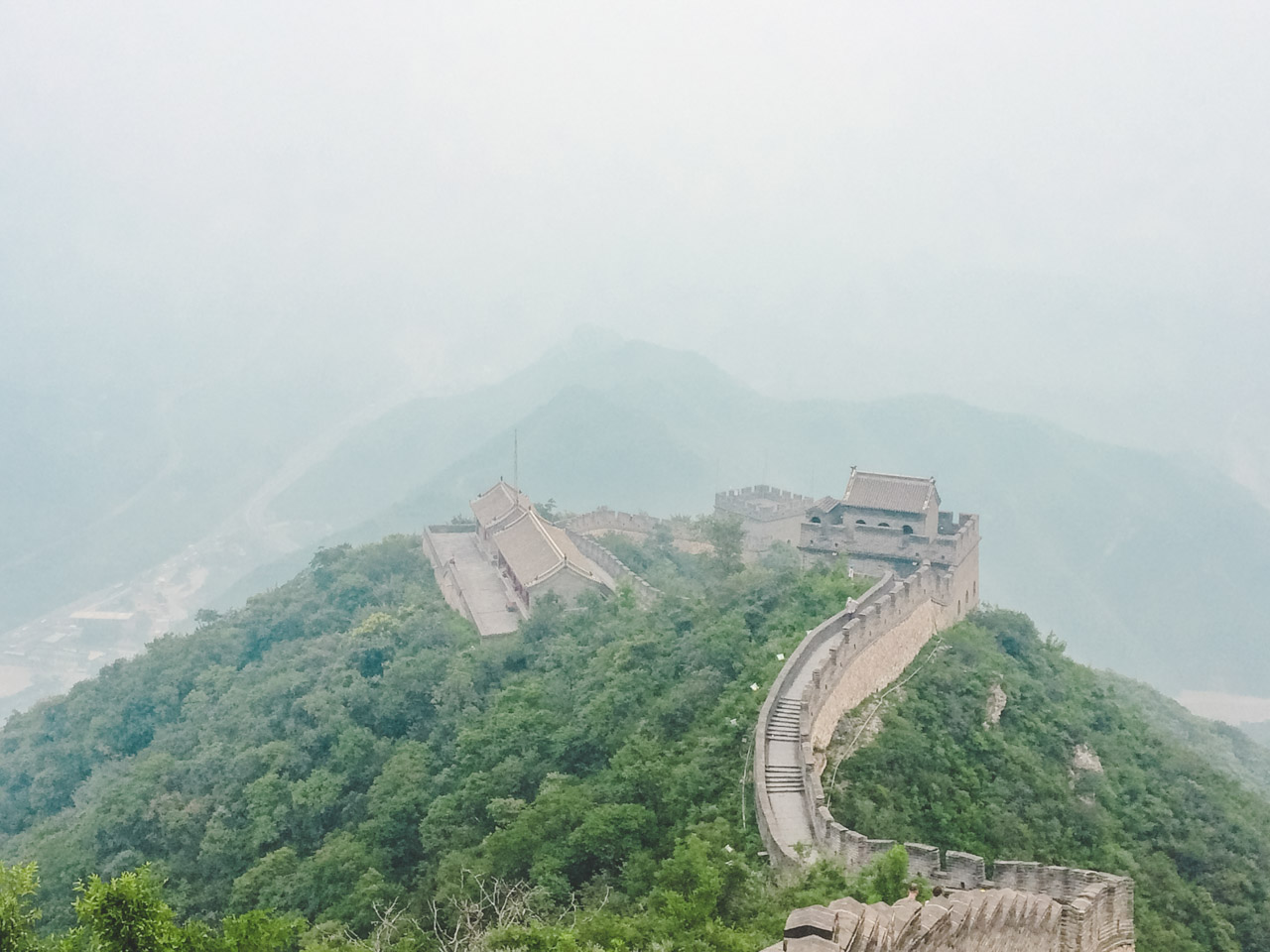 ---
Which of these things did you find most surprising? Also, which section of the Great Wall would you choose for your own trip and why?